 When Governor Jerry Brown signed SB 48, a bill compelling California schools to teach LGBT history, into law last year, it was doubtless that the move would spark outrage among anti-gay activists.
The conservative, Sacramento-based Pacific Justice Institute had been working on gathering signatures for the Children Learning Accurate Social Science (CLASS) Act, which would repeal requirements that school instructional materials not discriminate based on gender, religion and sexual orientation.
"Placing a measure on the ballot through grassroots efforts alone has not been done in California in recent memory," said Pacific Justice Institute Chief Counsel Kevin Snider in a statement released on Tuesday. "Although history was against us, our conscience compelled the coalition to fight this battle rather than doing nothing."
This failure marks the third unsuccessful attempt by conservative groups to overturn the overturn the LGBT history law--efforts to get a similar measure on the June ballot as well as the upcoming November ballot also came up short.
Organizers of the Stop SB48 campaign are telling would-be voters the new mandate would inappropriately expose young children to sex, infringe on parental rights and silence religion-based criticisms of homosexuality. Those are talking points successfully used by proponents of Proposition 8, the 2008 ballot measure that banned same-sex marriage in California.

But so far, Mormon and Catholic church leaders and conservative groups who spearheaded the Proposition 8 campaign have not joined the effort to qualify the gay history referendum for the June 2012 ballot, leaving less-experienced Christian conservatives to lead the charge without the organizational prowess and funding to hire paid signature gatherers.
Pacific Justice Institute's signature drive came under fire from LGBT advocates as well as many in the media, such as LA Weekly, which ran a regular feature highlighting famous members of the LGBT community.
Prior to the passage of SB 48, California had rules in place pushing schools to study the histories of under-represented groups based on characteristics like race and gender. SB 48 specifically added the sexual orientation to that list.
Even though the law took effect in January, most California school districts to have yet to implement it.
This most recent failure seems unlikely to put an end to the controversy over SB 48. "This campaign was a struggle to protect the children of our State," Pacific Justice Institute President Brad Dacus said in a statement. "While the failure to gather the necessary signatures may be a disappointment, giving up on the most vulnerable members of our society would be unforgivable."
Related
Before You Go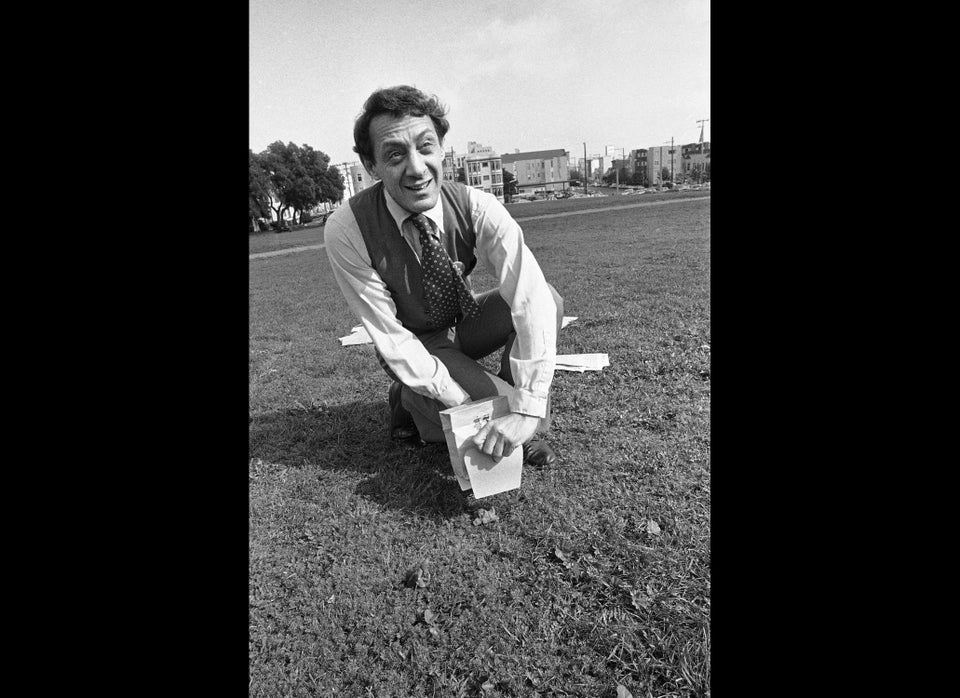 Harvey Milk Day
Popular in the Community