"Street harassment is a serious issue that affects women worldwide," the artist proclaims on her site. "This project takes women's voices, and faces, and puts them in the street -- creating a bold presence for women in an environment where they are so often made to feel uncomfortable and unsafe."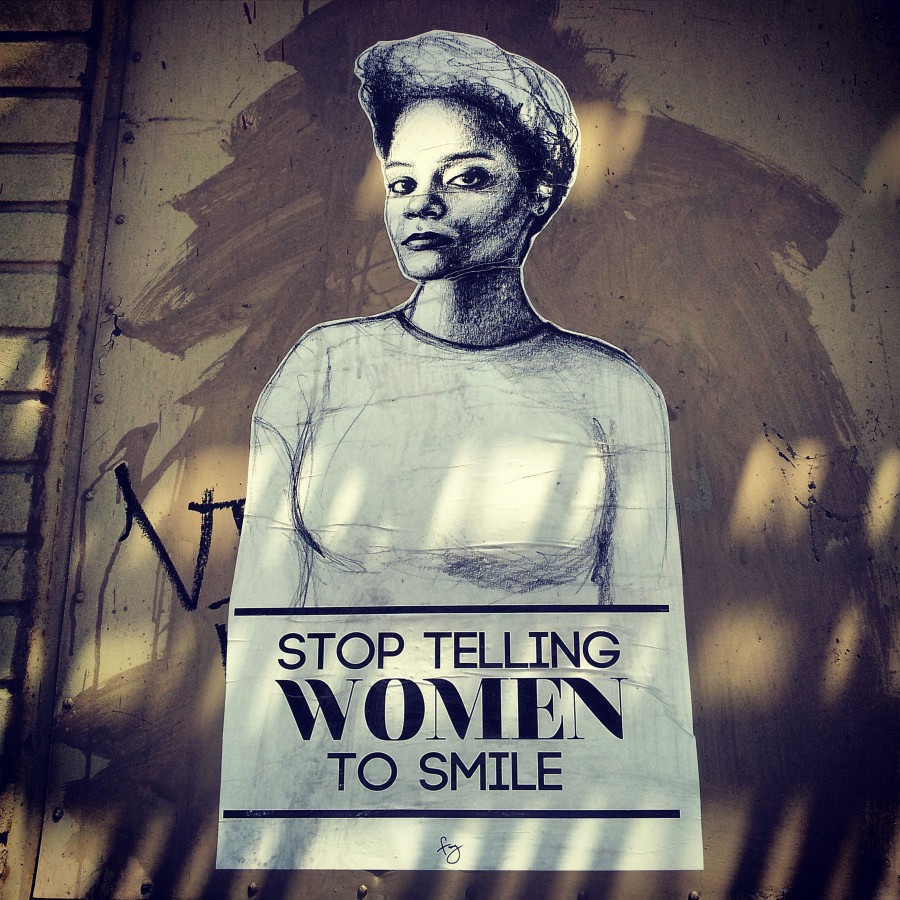 Fazlalizadeh has recently honed into the "worldwide" aspect of street harassment, taking her project -- which debuted in Philadelphia and Brookyln -- to Mexico City, where "acoso en las calles" is a significant problem. According to a 2010 United Nations report, Mexico ranks amongst the worst countries in violence against women, with an estimated 44% of female citizens suffering some sort of sexual violence in their lives. Working with Fusion editor Anna Holmes, Fazlalizadeh teamed up with dozens of women in Mexico City to discuss their experiences standing up to abuse in public places.
"We wanted to [take 'Stop Telling Women to Smile'] to a Latin American city," Fazlalizadeh explained to HuffPost via email, "and after researching potential places, we decided on Mexico City because of the severity of sexual harassment that happens there. The rates of sexual violence in Mexico are extremely high. I'd also received several emails from women in Mexico City requesting me to bring my project there."
Fazlalizadeh had never been to Mexico City, nor did she speak the language. Working with a translator, she quickly realized that, for the Mexican students, mothers, and politicians she spoke with, street harassment runs "deeper than the transient comments we receive as a man walks by us." All together, 76 individuals (including a few men) shared their stories, opening up about the reality of verbal and sexual abuse, and contributing to the murals that went up around the city.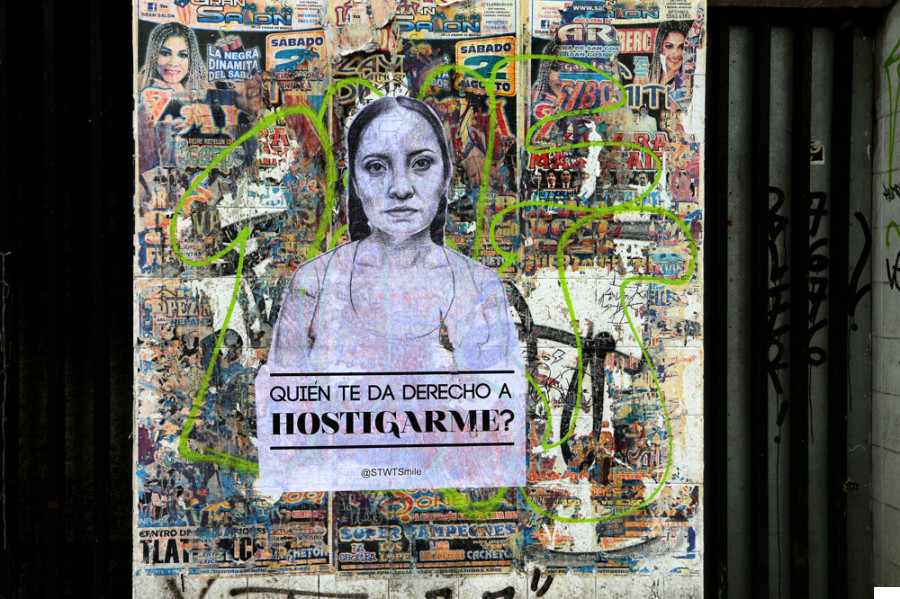 This mural, pasted in Mexico City, reads: "Who gives you the right to harass?"
"There have been women fighting against street harassment since forever here in Mexico," Gabriela Duhart of Hollaback Mexico states in the Fusion video that resulted from Fazlalizadeh's trip. "But for a couple of years now, this dialogue has been reignited. And I felt that Hollaback helped reignite that dialogue. From then, so many smaller and bigger movements have popped up for women who are very passionate about the issue. And they are passionate because it's something that happens all the time. Everyday."
"With all of the women there was a great sense of urgency in fighting this matter," Fazlalizadeh reiterated.
Below are some of the murals Fazlalizadeh crafted in Mexico City, inspired by not only the faces but the words of the various women she met. While the artist has plans to visit other cities -- and empower, virtually, women to paste the work themselves -- she's aware of how powerful her project is in the present. "One reason I think women have responded so strongly to the project is because it creates a standing defense for them in the streets. It's a way to not only respond to harassers but a way to publicize your voice. That can be done online with social media but, this project is a way to do it in the real world -- where women actually experience street harassment."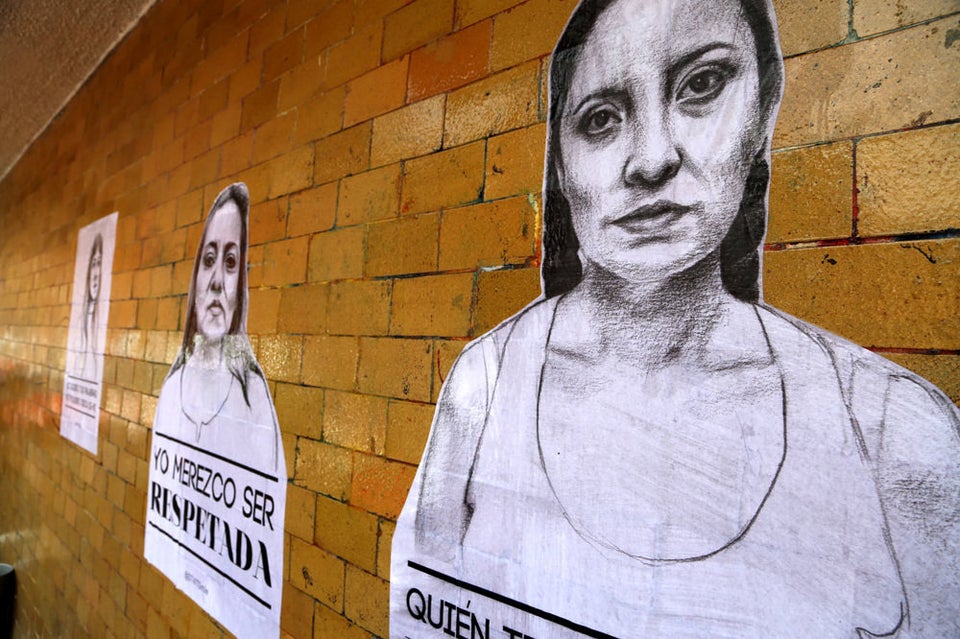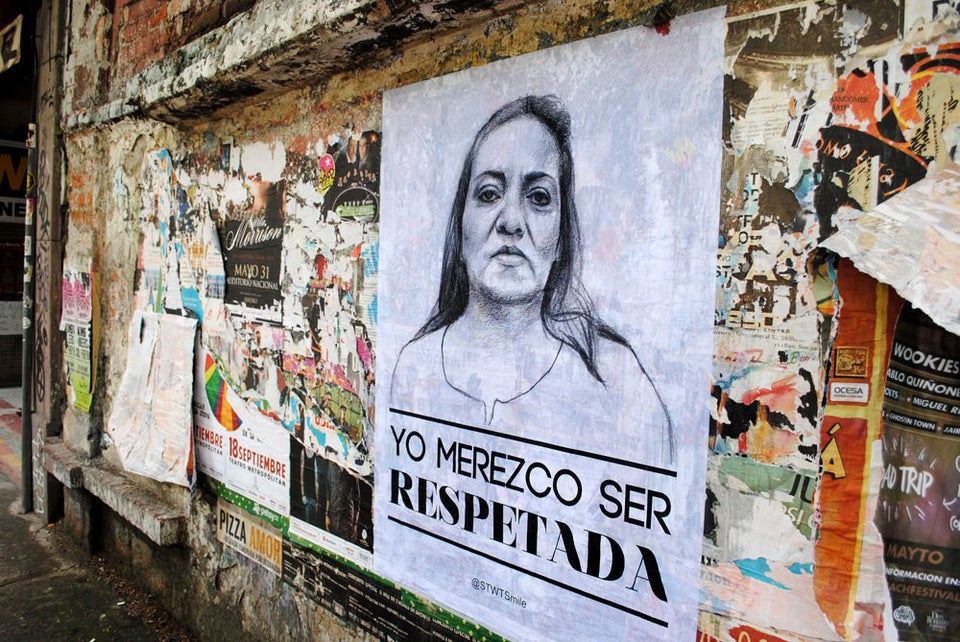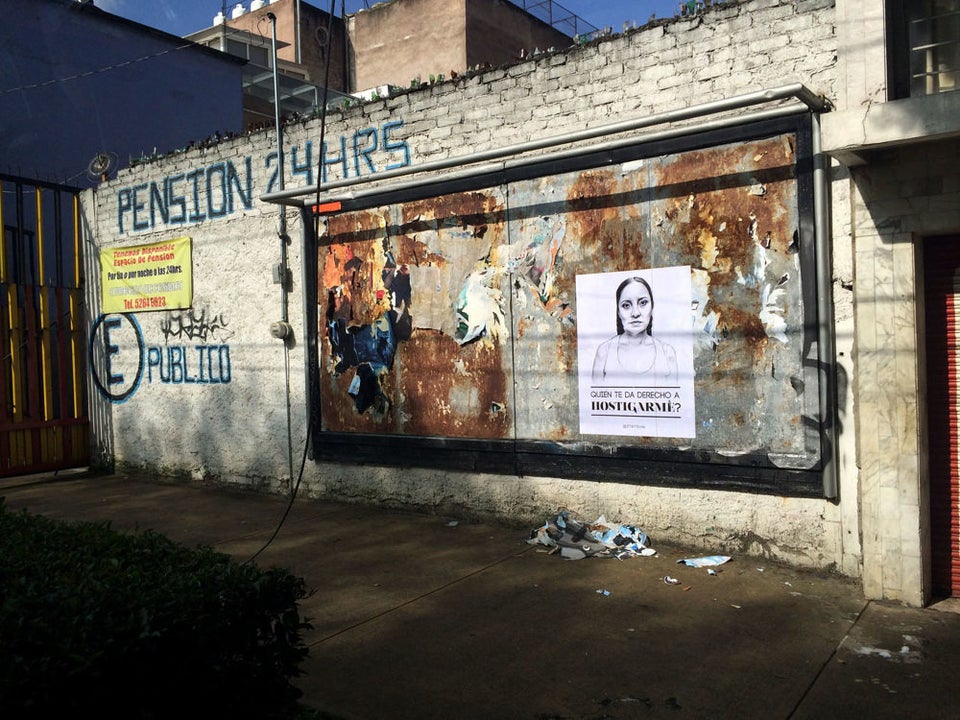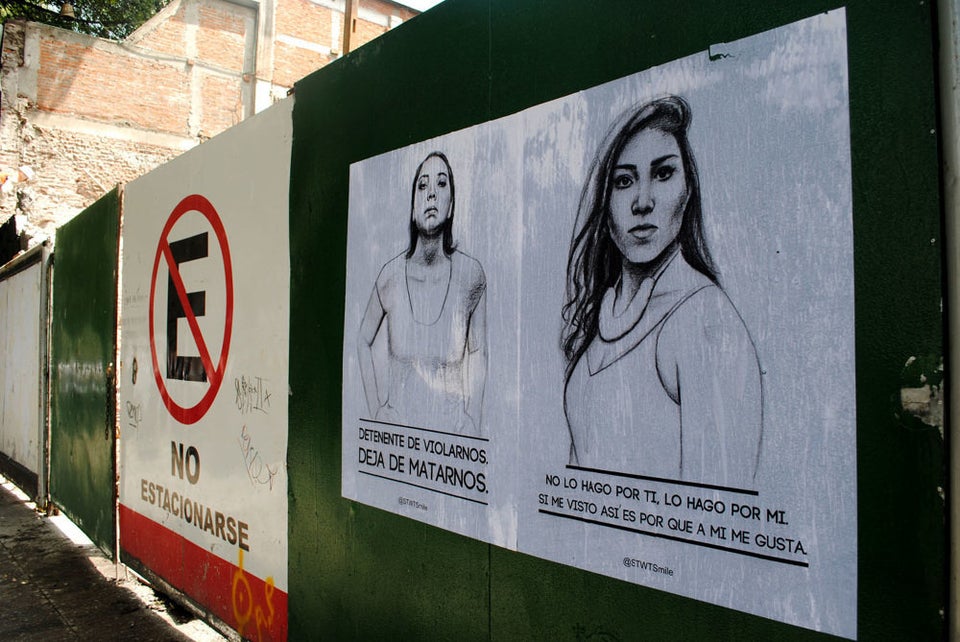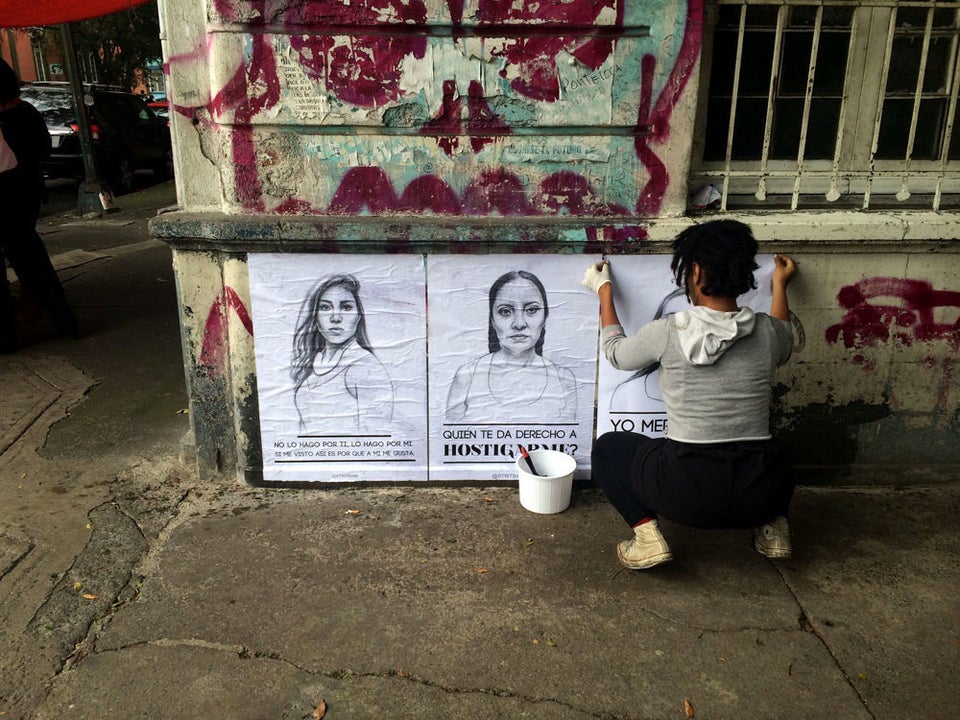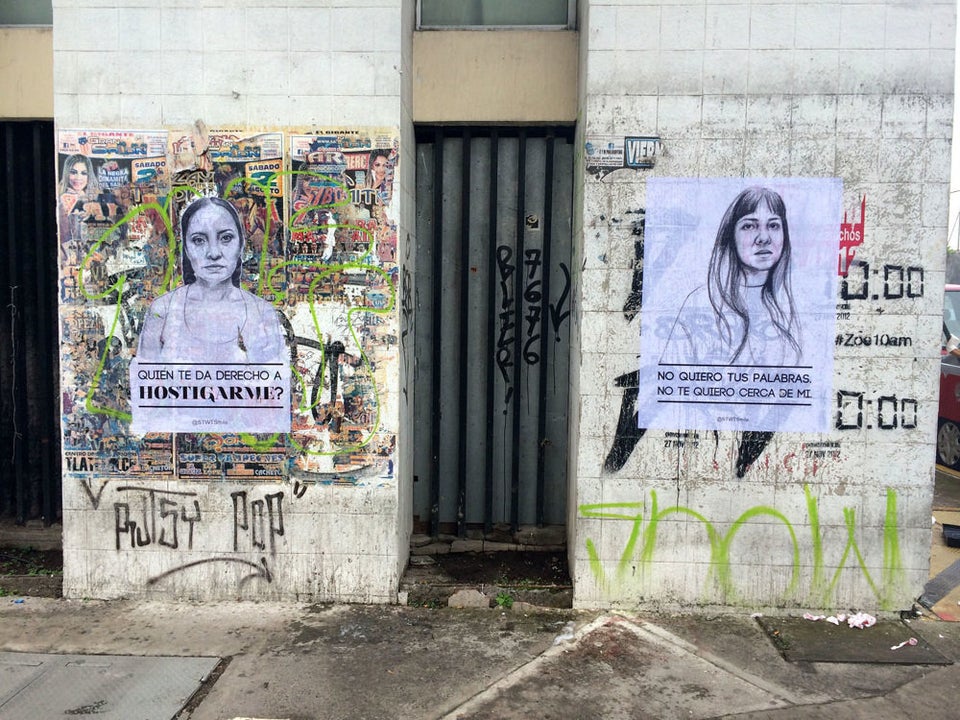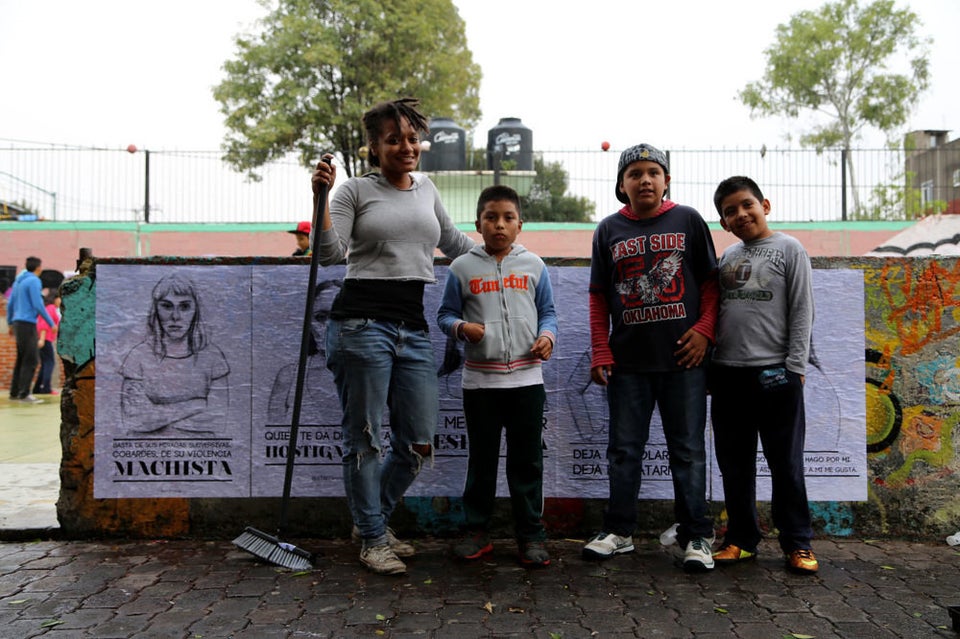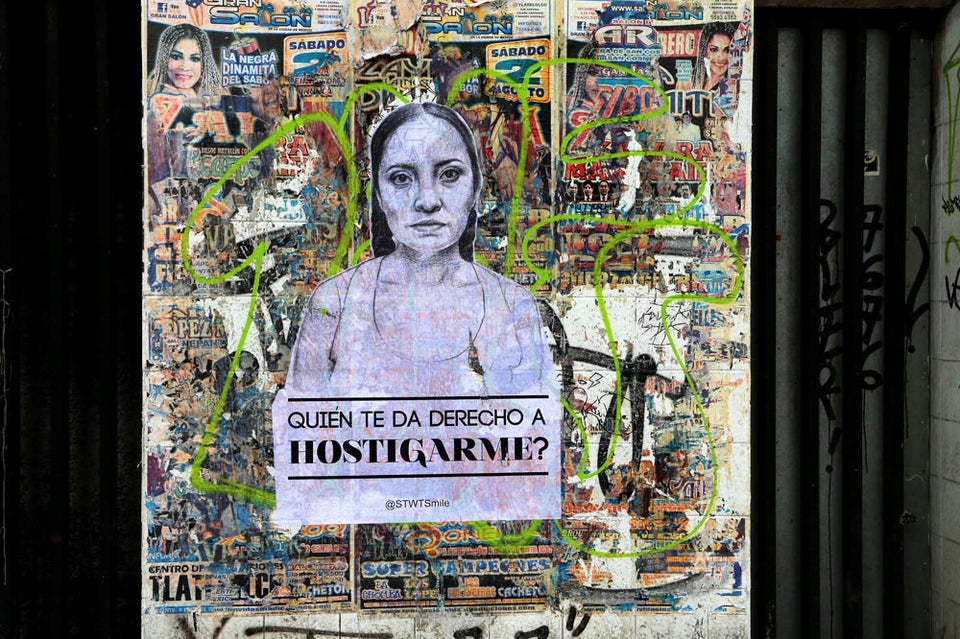 All photos courtesy of Fusion.
Popular in the Community