Most people who've spent time in a major city are familiar with the uninvited cat call. Whether you have been the target or you've watched the event unfold, many of us have heard one individual or another solicit a passerby -- most often a woman -- to "give them a little smile" or "cheer up, baby."
While some may combat the unsolicited attention with a cold stare, Brooklyn-based artist Tatyana Fazlalizadeh has an alternative way of addressing the problem. In a project titled "Stop Telling Women to Smile," Fazlalizadeh places portraits of women in public spaces, encouraging victims of gender-based street harassment to fight back.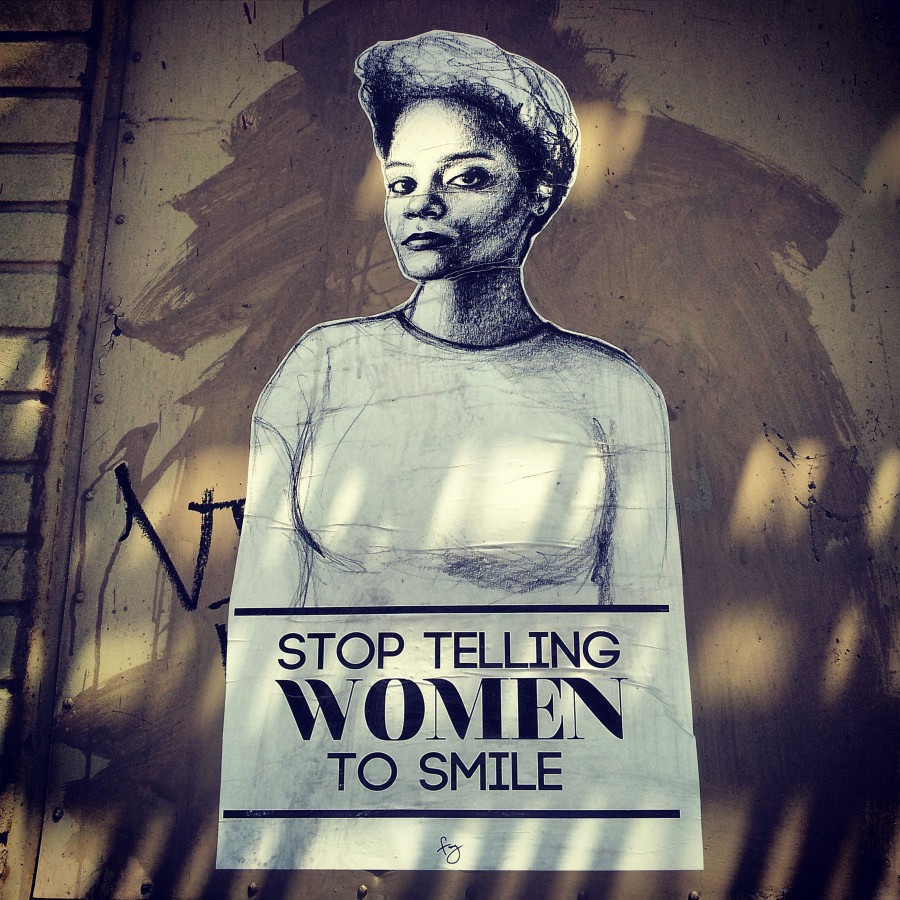 The series began last year when Fazlalizadeh was finishing a mural project in Philadelphia. She'd been contemplating how to address the issue of street harassment for some time, having experienced years of daily occurrences herself. After considering the medium of oil painting -- her primary practice -- she eventually decided to channel her ideas through public art.
Fazlalizadeh recruited friends and colleagues to help make STWTS a reality, drawing her subjects in strong, even confrontational poses that are meant to "humanize" the faces of women in the public space. The portraits are accompanied by lines of text that speak to the harassers and offenders who aren't often called out. "My name is not Baby," one caption reads. "Women are not seeking your validation," quips another.
"I asked [friends] if they'd like to participate in the project, and all of them having street harassment as a consistent issue in their lives agreed and were happy to be a part of it," Fazlalizadeh explained to The Huffington Post. "For most of them, we sat and had a conversation about their experiences and what it is they'd like to say back to harassers. I used those conversations as inspiration for the text underneath their portraits."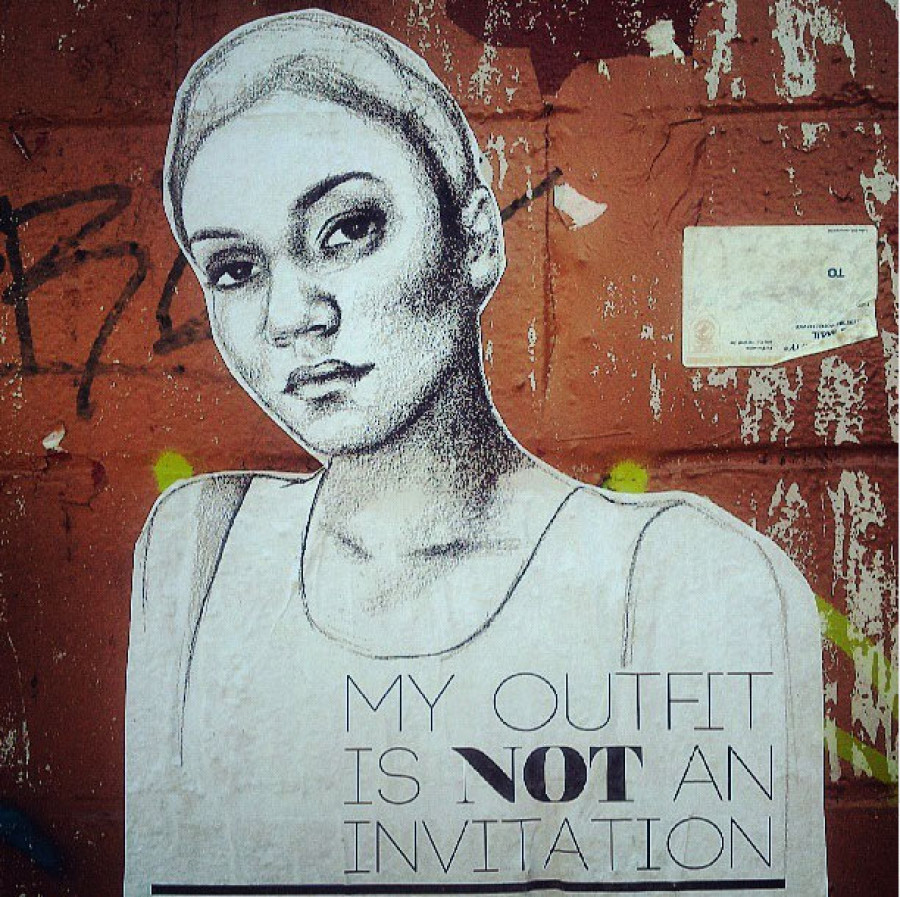 Fazlalizadeh first posted her drawings in Philadelphia and Brooklyn, but has since created a Kickstarter campaign to help fund a broader endeavor. She wants to travel to Baltimore, Boston, Atlanta, San Francisco, Miami, Kansas City, Los Angeles and Chicago to meet and draw women living in the rest of the country, using sites like Hollaback and StopStreetHarassment.org to help navigate the various communities.
Thus far she has primarily focused on the experience of women, but she's open to expanding the project to men who have encountered street harassment based on their gender or sexual orientation as well.
"As the work gained attention, I realized how many different types of people can relate to this and have stories to tell. I've had conversations with men at STWTS related events who wanted to talk about their experiences with street harassment," Fazlalizadeh recounted. "I know it happens, and it's important, and it's something I may take on in the future. Right now though, I want to focus on women -- of varying backgrounds -- to really tackle the ways in which our bodies are sexualized and mistreated in the public space."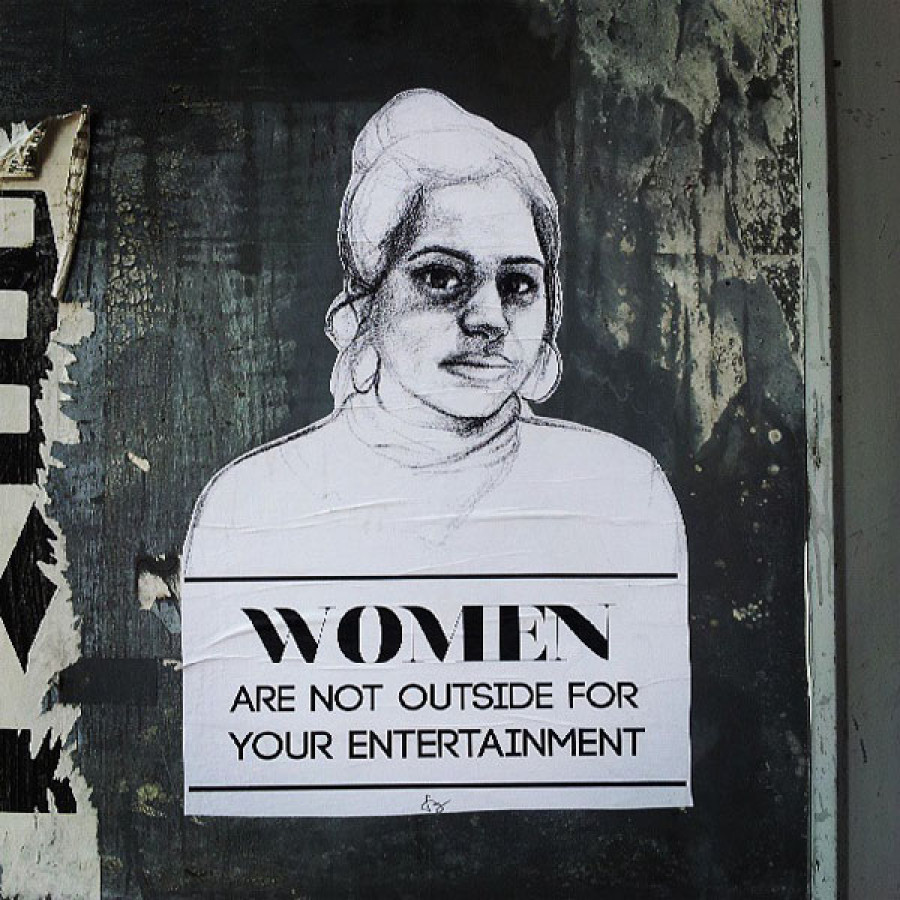 The STWTS Kickstarter campaign has 26 days to raise the $15,000 Fazlalizadeh seeks. According to the site, a portion of the funds will be allocated to working with a filmmaker to document the project.
As for those individuals who might not believe that gender-based street harassment is a problem, Fazlalizadeh had the following to say:
"There are always those who want to tell women that their experiences are not valid or not important whenever they speak up. For me, as a black woman, this is particularly true. Wanting the basic right of feeling comfortable and safe and not sexualized as I walk out of my house is very much worth prioritizing."
"There's also the point that gender-based street harassment easily lends itself to more conspicuous issues such as rape and domestic violence," she added. "It's a matter of control over women's bodies. And it's a serious issue to address."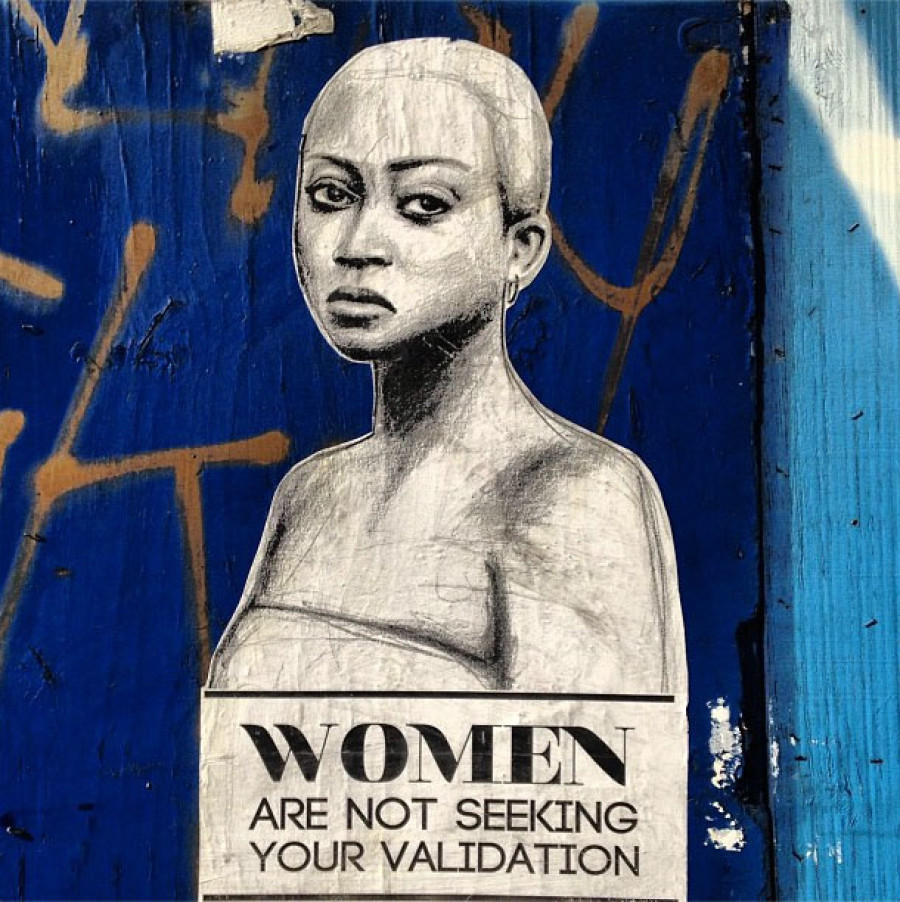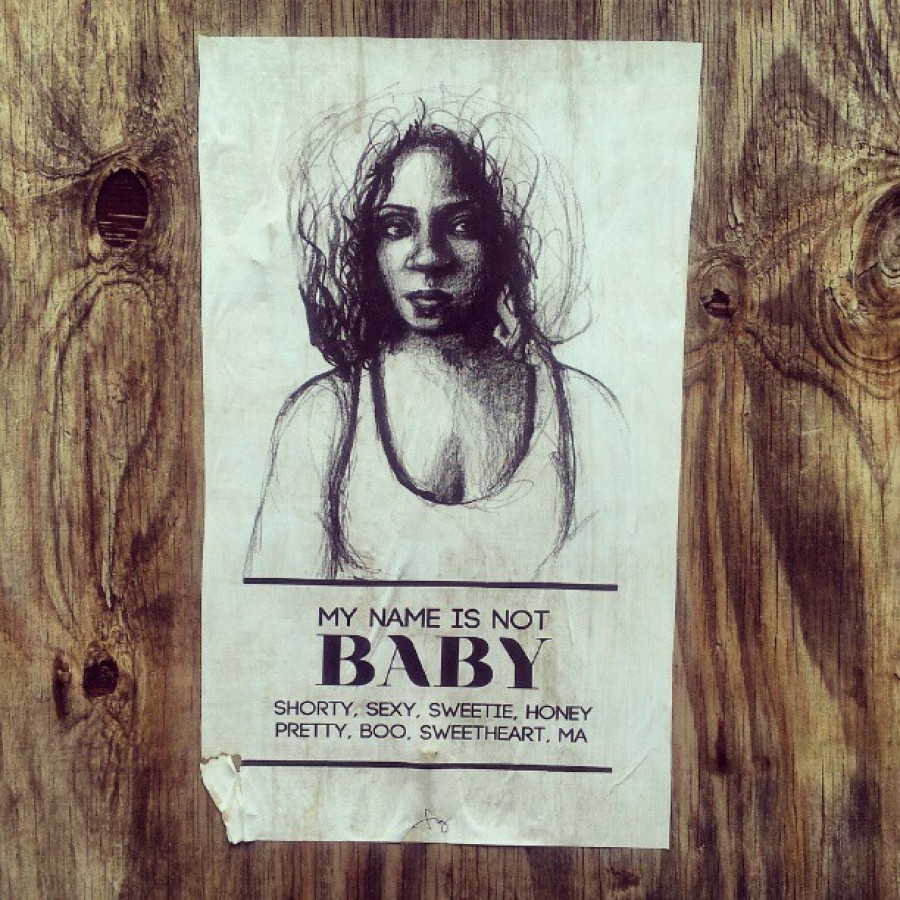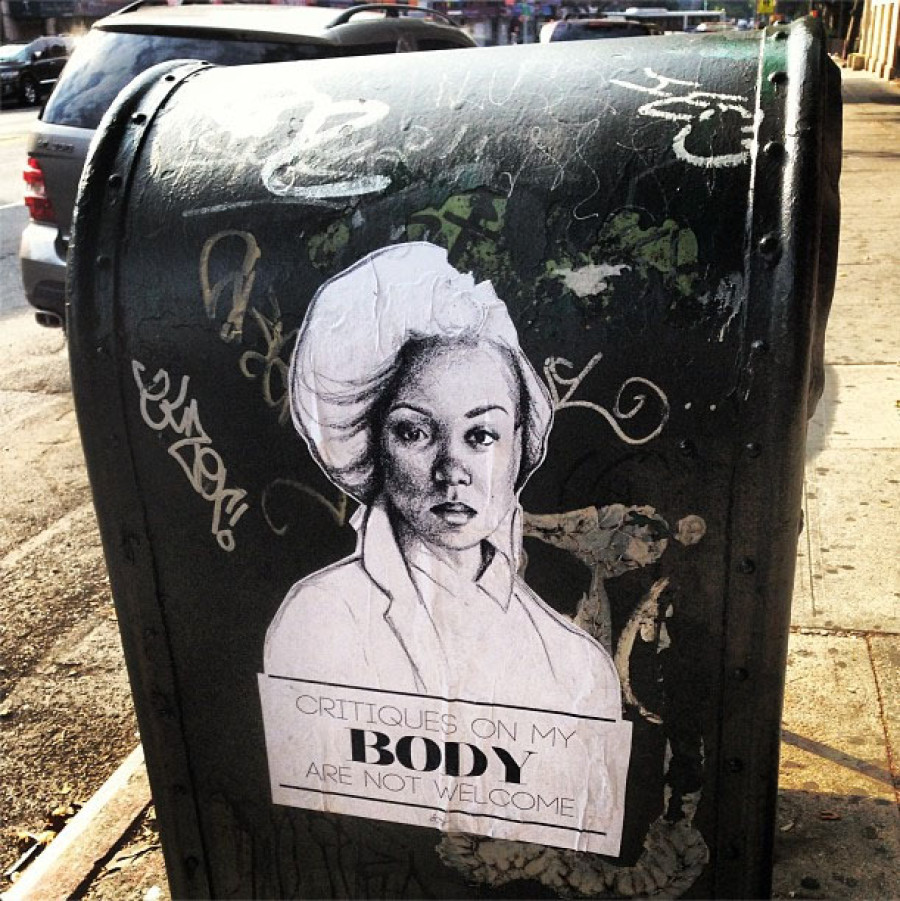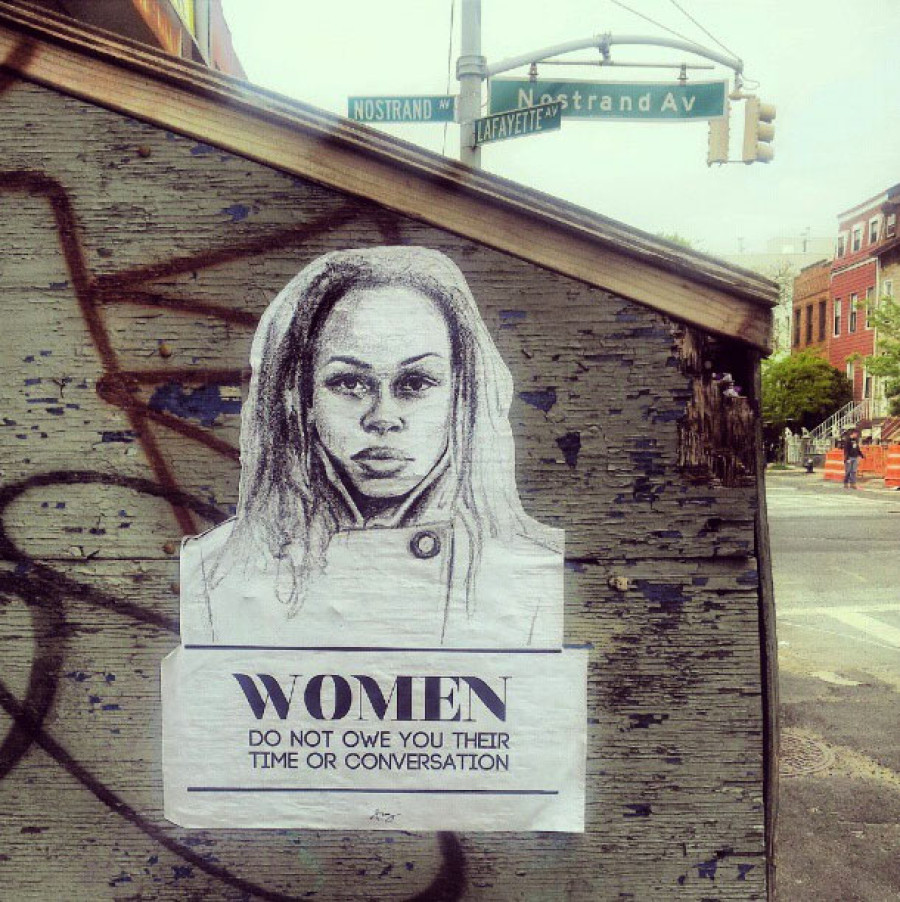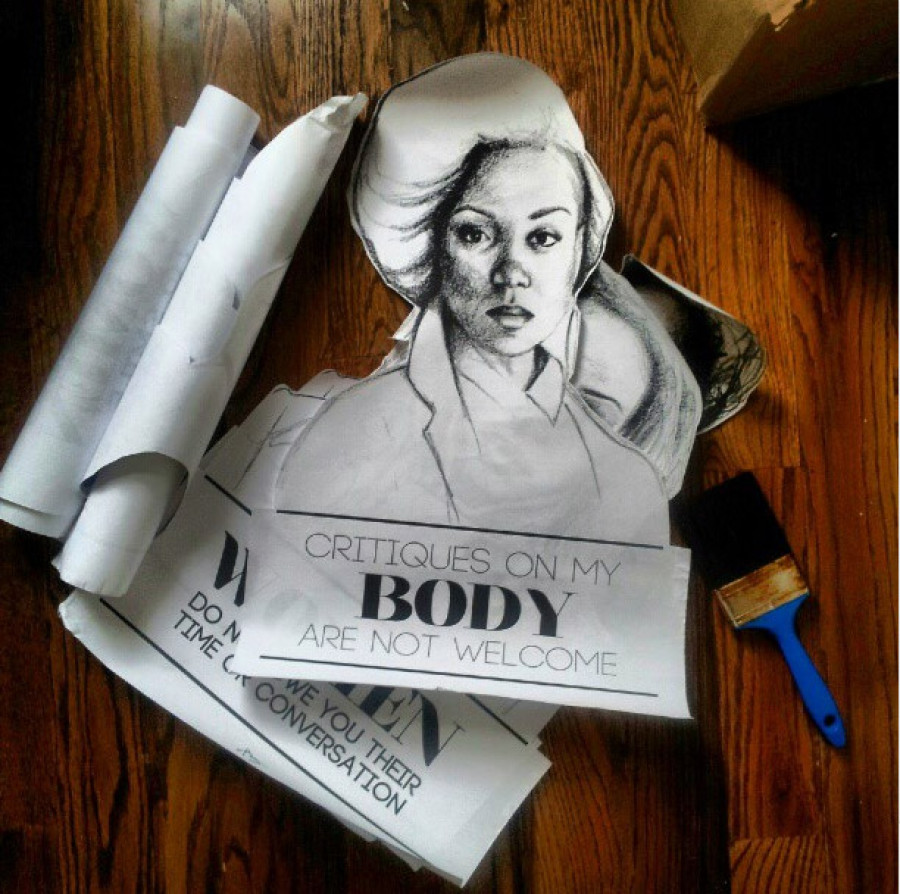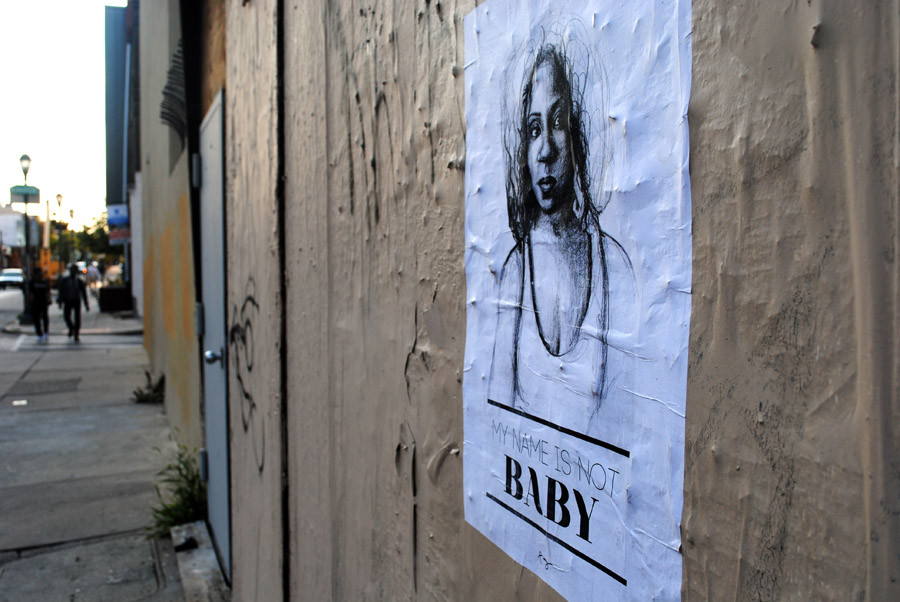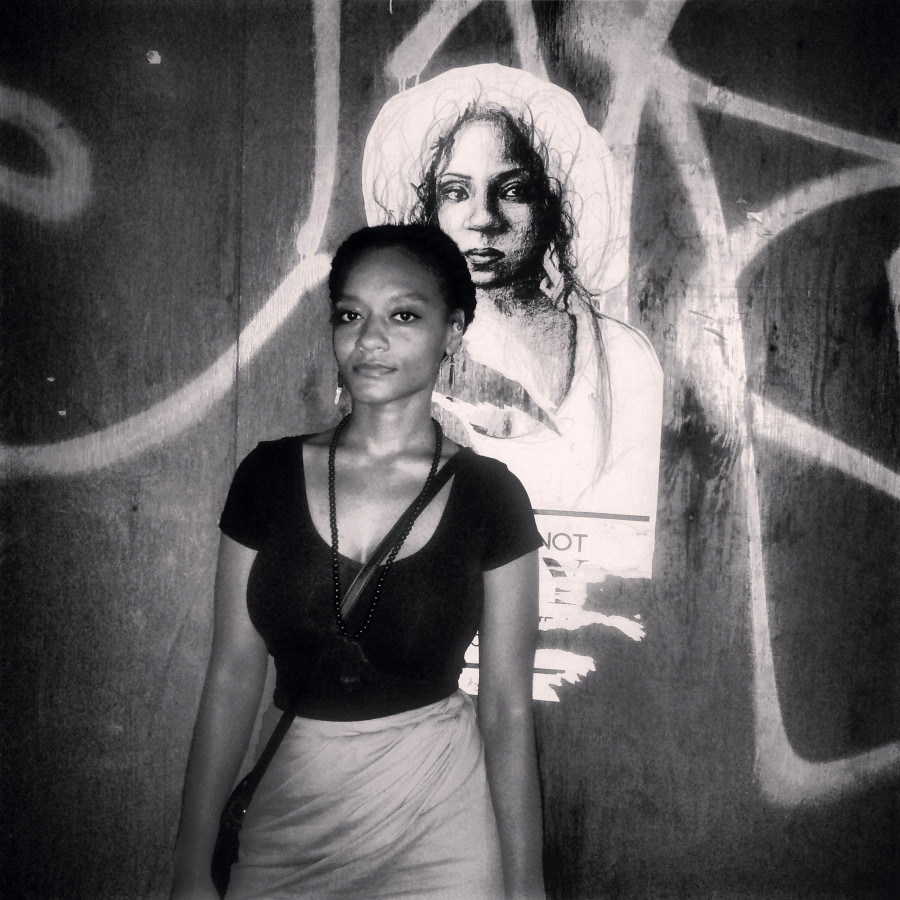 This story appears in Issue 67 of our weekly iPad magazine, Huffington, available Friday, Sept. 20 in the iTunes App store.
Popular in the Community