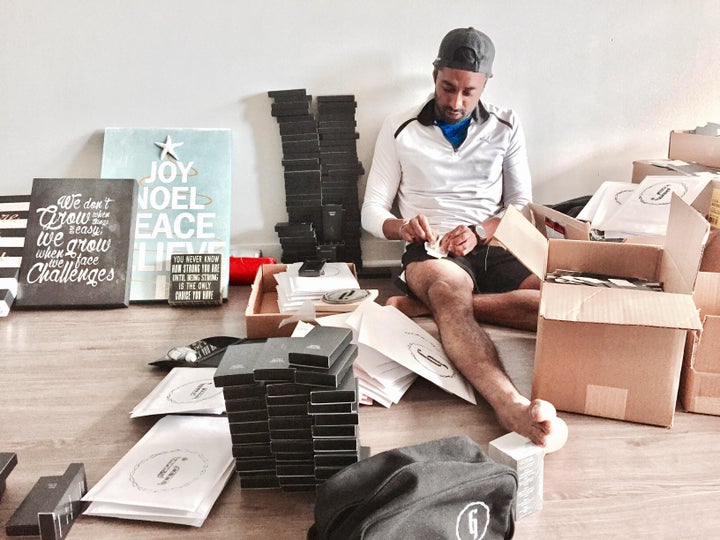 White picket fence in a suburban home, a steady job, 2.4 children at home and a nice car or two. That was the definition of an "American Dream."
It's safe to say that the definition of the American Dream is changing.
The American Dream used to mean stability. But, even the word "stability" is changing for Americans and immigrants to America.
Kaivan Dave, like most immigrants, moved to America knowing zero words in English. Today, he's the CEO of Glyder--a men's skin care product that is two years in the making.
"The American Dream for me is being able to make an impact on the world around me. I've been blessed with the ability to learn marketing from great companies, and now I'm finally in the early stages of figuring out how I can make a bigger impact as an entrepreneur. I'm going to start with what I know and work from there. For me, the "American Dream" is being able to create something from nothing," says Kaivan.
Kaivan didn't just wake up one morning and create a company. It took a lot of cycles of failure, fear, and determination in order to create his company. Like so many other entrepreneurs, his first three ventures sunk worse than the Titanic, but he never gave up. Instead of settling for whatever jobs he could get, he decided to become an entrepreneur at an early age. This didn't mean that he was opposed to working for other people--it was just an entrepreneurial mindset that he adopted as a young boy.
I advise many people that they should be able to use their jobs as a sounding board for their passions, or to test out the creative waters before they set sail on new entrepreneurial pursuits. Why quit your job to become a freelance writer if you've never received any positive feedback on your work? Why not leverage your programming job to hone your skills before setting off to launch the next Snapchat or Instagram?
Kaivan's jobs became an opportunity to learn and grow his knowledge of business and marketing. Each one brought him another step closer to his desired outcome, and that was all by design.
"I used to do marketing work on the side for free. People thought I was crazy for not charging anything, but it was more about me learning from them, if anything. This made it easier to get more clients and see which marketing tactics worked and which didn't. Of course, I could only do this with a full-time job and coincidentally, the work I did for free was the reason I was so successful at my full-time job."
Today, he's positioned himself well, as Kaivan Dave, founder of Glyder. Glyder is a men's styptic balm which helps men shave better. He's spent nearly a decade in the Health and Beauty industry in order to provide the climactic buildup that this company represents. This product has recently been featured on several sites across the web, and is generating a lot of interest in his Chicago-based startup.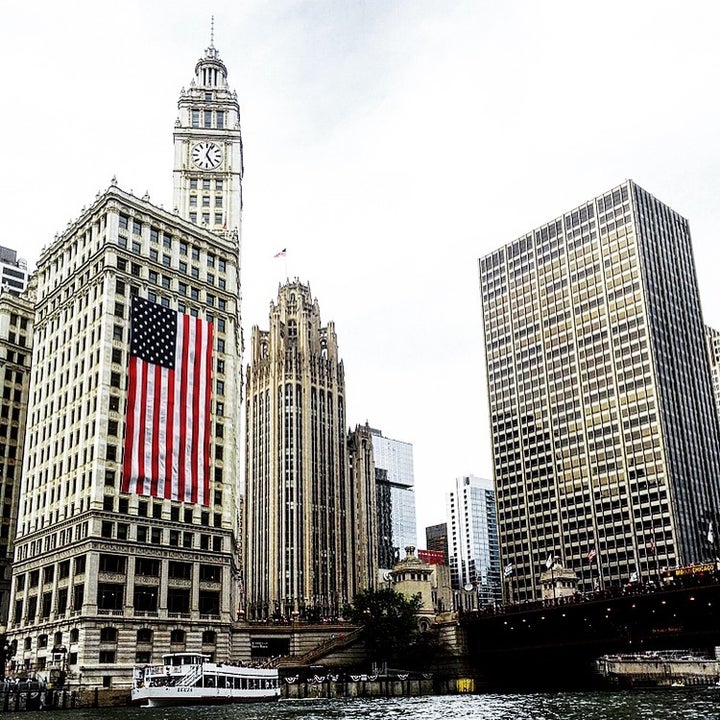 But Kaivan started this business after several other entrepreneurial failures. He recalls one venture that was particularly troubling. Despite his family's constant nagging about his high price-point for incense--his first physical product business sold 3,000 units of high-end (and accordingly priced) stick incense which only proved to burn up his savings, instead of catching fire--like he'd hoped.
That's why for Glyder, he sought to solve a problem that he experienced personally, and that was prevalent within households around the world. Kaivan explained how his sensitive skin led him to having multiple cuts on his face and neck week after week. Toilet paper, Kleenex, bulky bandages, and cotton balls weren't cutting it. In fact, they made it burn worse. So then after resorting to Google, he found an old first aid kit staple, a chalky alum "styptic pencil." Drug stores sometimes carry the product, but it looks like something that was around from the days of the Civil War.
As his skin continued to burn, so did his desire to create something that would be a mainstream solution to this universal problem. Even big companies such as Dollar Shave Club and Harry's have overlooked this component of their product lines. Glyder's push to create a modern looking, easy to use product goes to show that sometimes in life if you can't find it, you just have to make it yourself.
Kaivan also pulled a trick from Dollar Shave Club's viral video and created his own.
It looks like Kaivan's idea caught on at the right time. The men's grooming industry is poised to explode into an 11.6 Billion dollar industry by 2020.
"Just because you aren't where you want to be today, does not mean that next month you can't find yourself surrounded by new opportunities. The playing field is wide open for innovators who are willing to forge ahead and to bring new solutions into the world," says Kaivan.
If it's possible for Dollar Shave Club to become a billion dollar company in 6 years, then it's possible for startups like Glyder to truly make an impact and become an example for others pursuing the American Dream.
Popular in the Community