Trump may be howling about the election, but the more creative denizens of Twitter are interpreting his words as a call to stop a certain monocle-sporting, purple-skinned, oddly friendly vampire who hails from a place named Sesame Street.
Tweets featuring The Count — a Muppet character who debuted on season four of "Sesame Street" in 1972 and bears the impressive full moniker of Count Von Count — went viral faster than one could say, "One vote, two votes, three votes, four!"
Other Twitter users shared videos of pro-Trump protesters at poll centers chanting, "Stop the count!" and wondered whether the president and his followers were, in fact, referring not to Count von Count of Sesame Street but rather to his sugary relation, Count Chocula of breakfast cereal fame? Or maybe to the biggest, baddest count of all, Count Dracula?
Incredibly, this is not the first instance this week that Count von Count has swooped in for a dramatic election appearance.
"Easy as ... 1 2 3!" the sign read. "Count votes"!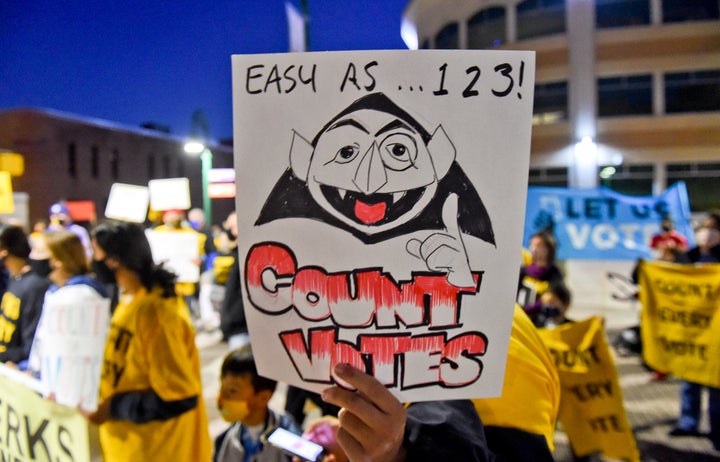 Popular in the Community