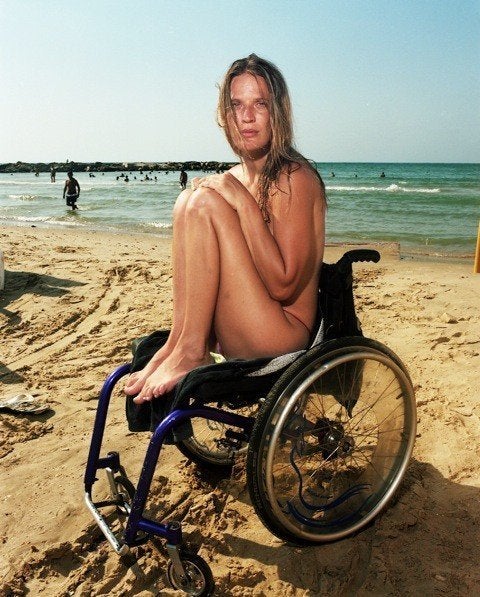 We all know the harrowing statistics by now: 1 in 5 women will be raped or the victim of an attempted rape during her lifetime.
Man Up, an organization working to stop violence against women and girls across the world, is holding a benefit auction this Thursday at 25CPW Gallery in New York, just in time for International Women's Rights Day. "Through Our Lens: Photographers Reflect On Empowerment" will showcase the work of 50 photographers whose vision of women is respectful, honest, and uplifting.
The honorary hosts of the evening are none other than luminaries Gloria Steinem and Harry Belafonte. To learn more about the campaign, we e-mailed Man Up's Executive Director, Jimmie Briggs. His thoughtful answers are below.
HuffPost Arts: What was the inspiration behind the Man Up Campaign?
JB: I was inspired to conceive of and start Man Up from being a journalist who saw and heard some of the most horrible examples of sexual and physical abuse directed towards women and girls in places such as Colombia, Afghanistan, the Democratic Republic of the Congo, and even here in the United States. Also as the father of a 10-year-old daughter, the phenomenon of violence against women increasingly felt more personal. I gradually came to believe that my inaction -- and that of too many other men -- was one of the main contributing factors to the persistence of this problem. Even though I wasn't abusing women and girls, I wasn't actively trying to prevent it, or holding other men accountable.
HuffPost Arts: Why do you think violence against women is so prevalent across most, if not all, cultures?
JB: I think violence against women is so prevalent across most cultures because of the negative forms of masculinity promoted and embraced universally. It is the unfortunate norm that the lives and condition of women and girls are not prioritized to the same degree as men and boys. It becomes tragically easy to tolerate violence and oppression when the person being denigrated is undervalued, or seen as "less than." Impunity is necessary for it to be so ubiquitous as well. When male perpetrators are allowed to escape punishment and survivors are stigmatized for coming forward, the conditions relay a message that it's "okay," on some level, for men to behave in this way towards women.
HuffPost Arts: What women have inspired you in your life?
JB: Aside from my mother and great-grandmother who instilled core principles of right and wrong, the biggest inspirations in my life have been people with whom I've been blessed to meet and develop friendships including Gloria Steinem, Abigail Disney, and Eve Ensler.
HuffPost Arts: What work of art has really moved you lately?
JB: One piece which has captured my attention lately is a photograph from our upcoming show by photographer Wayne Lawrence, of two African-American girls on a beach with their father. Even in 2012 with an African-American president, one rarely sees positive, affirming images of men of color. Especially images with their children. The photograph just spoke to me as a father, and activist, who's trying to show society a different kind of manhood. The link to the image is here.
The benefit auction will be held on March 8 at 25CPW Gallery in New York from 6:30-11 pm. In the meantime, check out a sample of the photographs below and get your bidding arm ready!
Calling all HuffPost superfans!
Sign up for membership to become a founding member and help shape HuffPost's next chapter