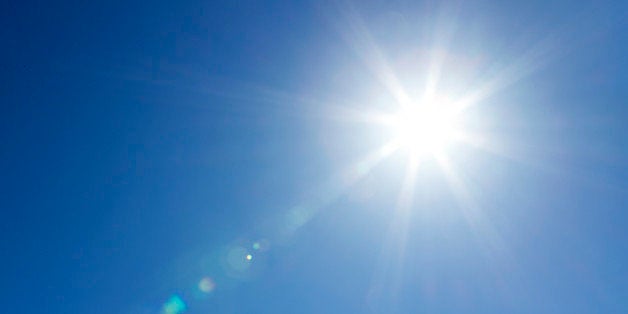 There is a common yearly weight-loss, weight-gain cycle: In my nearly three decades working in the weight loss industry, I've seen that August is second to December in the rate of weight-gain, with September being second to January in weight loss. Why is this, and how can you change and benefit by recognizing this cycle?
December is the month that people gain the most weight: for four weeks, you are faced with holidays, gatherings, office parties, excess food, drink, and too many sugary items. Meanwhile, you're thinking, "I'll wait until January."
In August the summer eating challenges have taken control, resolves are weakened, and many people overindulge in barbecues, vacations and picnics thinking "I'll just wait until September."

Let's take a look at what I have found to be the common cycle of yearly weight loss-weight gain:
January: You make a resolution, and a promise to yourself or to others, to eat better, exercise, lose weight, drink water, eat vegetables, stop drinking... etc., etc.
February: You realize you have not kept your promises, or that you have made too many promises and it is unrealistic, and you fall back into old habits.
March: You have the winter doldrums and you eat too many calorie-laden items waiting for the spring season to feel renewed again.
April: Changes in weather begin to happen, days are longer and more daylight is welcomed. Once again you make a promise to think about losing weight.
May: Spring is here bringing lighter clothing, and more outside activities. You want to lose weight, eat better, and exercise because you will be wearing less clothing in warmer weather. Your weight-loss resolve is back.
June: BBQ and picnic season are here, and although grilling meat is a healthier way to eat, BBQ's and picnics tend to offer salads loaded with mayo, chips and dips, carbohydrates, and fancy alcoholic drinks.
July: BBQ, beach, vacation and pool-side season is in full swing. Each offers an abundance of food, drink, and merriment. Your schedule is more relaxed, and your eating is more relaxed, too, leading to some overeating and drinking.
August: BBQ, beach, pool, and vacation season is still in full swing but as August days pass you think, "I'll wait until September to pay attention to my eating again. It's only a few more weeks." In those weeks, with a give-up attitude, you once again begin to gain weight.
September: Children and teachers are back in school, and you're into a routine. You begin to care about your eating and exercise level again, and are recommitted to your health and weight loss. September is a month of renewal.
October: Weather changes, there is less daylight, and the days get shorter. Every store you walk into has Halloween candy ready for impulse buying. The candy is eaten the entire month of October and this begins to weaken your resolve again.
November: You enter November having eaten too many sweets the weeks before. You start to plan for Thanksgiving, and by the time the holiday arrives you are busy with visiting family or family visiting, and Thanksgiving becomes an eating adventure.
December: By now you have been overeating for a several weeks and it continues throughout the month with the holidays, gatherings, shopping, visiting, and everything else that takes place in December, and you say, "I'll wait for January to care for my eating."
January: It begins again...
This is not everyone, but is it you? If you answer yes, no wonder you are not losing the weight. Let's change the cycle and start with the January resolution, today.
Making a resolution is a promise to yourself or others. Behind every resolution is a desire to achieve a goal. Address the desire! If your resolution is to eat better, exercise, or lose weight, ask yourself: What is my real desire? Your desire may be to become healthier, decrease medication, improve relationships, be happier, become more active and be more successful. Whatever it is, work on satisfying your desire, regardless of the time of year.
When you can acknowledge your desire it will take you throughout the year regardless of the month or events and holidays. Where you are and who you're with will become irrelevant, and your desire will stay strong.
Eating smart and exercising is the pathway to achieving your desire.
Being a healthier, happier, more active or successful person is not what you do. It's who you are, every month and every meal, starting now.