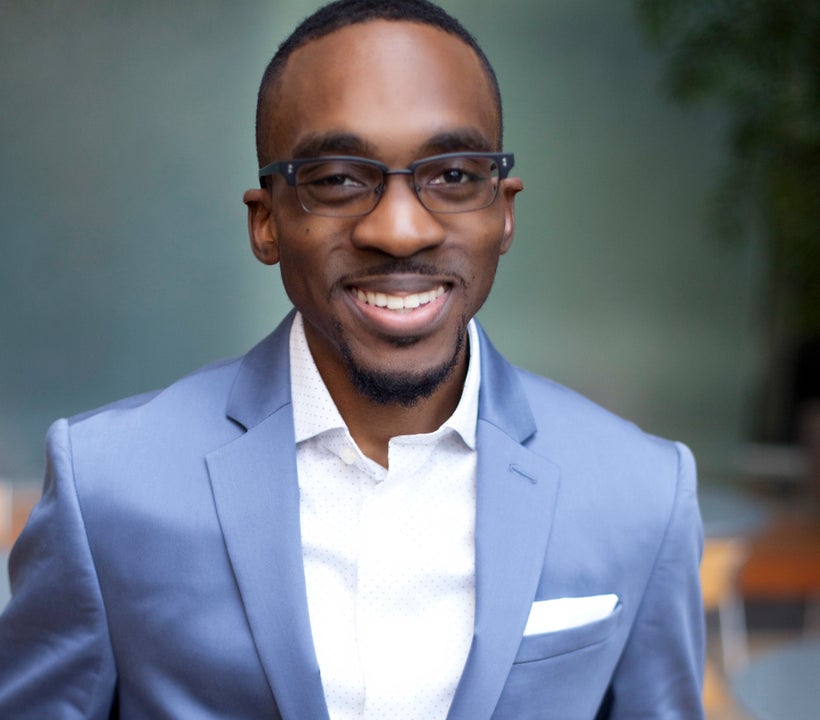 It was 2016, and 29-year-old Jonathan Passley was on top of the world. His web design and digital marketing company, Baltimore, MD-based PDR Web Solutions, was rocking it. With a 300-client roster, several employees, a wife, and a new baby, Passley's life was good.
Until one day at the office when he started throwing up blood.
A trip to the emergency room and a seemingly endless series of tests showed the bad news. What at first had been diagnosed as an ulcer was something far more serious: Cancer. "I had a tumor in my stomach that had burst, and I was literally bleeding to death," recalls Passley.
He soon faced operation after operation, having 75 percent of his stomach and part of his liver removed. That, though, was just the beginning of his challenges. What would happen to his health? His family? His business?
But Passley was no stranger to obstacles. Bouts with rheumatoid arthritis in his childhood had taught him the importance of perseverance, a skill he perfected in the early days of his business when he'd go door-to-door, soliciting clients for his brand-new web design company.
And he became determined to conquer cancer as well.
Passley took the time he needed to heal and recover, focusing on his young family. And along the way, he learned some business lessons, too, particularly about the value of letting others share in your vision. Here's what he wants to pass on to other entrepreneurs:
Build a strong team. When he was recovering, "I really had to depend on my team. I had no choice," he recalls. If it had been only him flying solo with no backup, when he got sick the business would have had to fold simply because Passley couldn't work. Instead, his employees were able to pick up the slack.
Hire people who know their job and let them do their thing. Find people who are strong in your weaknesses, he recommends, and give them room to fly. Don't try to micro-manage them when they know their job better than you do. It'll be a win-win: "Chances are, those are things you don't like to do anyways," he explains.
Hire for work ethic. "I don't care what skills you have. None of that matters," says Passley. Instead, "I want to know how hard you're willing to work and how bad do you want it?" He'd gladly hire a committed newcomer over an experienced worker who watches the clock and cuts corners. "If they have the work ethic and a passion for what they do, you can teach skills."
Don't overlook the power of interns. Passley often hires students, recognizing their skill levels and experience may be low or non-existent – and that's okay. "I'd literally mold them into what I wanted," he explains, and they didn't break the bank, either. "I could hire help at a rate I could afford."
Test before hiring. If you are looking to fill a full-time or permanent position, if possible, hire the candidate on a project or temporary basis first. That way, you can evaluate them in a real-work situation and see how they work before making a commitment.
Refine your processes. If you're hiring someone to take over tasks and projects you currently execute, create processes so new employees can get up to speed quickly. "You need to have a process for everything in your business," Passley says. You can give them a piece of the process to begin with, and as they become more skilled, you can expand their responsibilities.
While you're building your company and your team, Passley's final suggestion is to keep everything in perspective. It can be hard for hard-core entrepreneurs to take a step back, but it's important to know your priorities before things go awry. "Business owners and entrepreneurs can get caught up in their business and lose sight of what's really important," Passley says. "Business will always be there."
Calling all HuffPost superfans!
Sign up for membership to become a founding member and help shape HuffPost's next chapter
This post was published on the now-closed HuffPost Contributor platform. Contributors control their own work and posted freely to our site. If you need to flag this entry as abusive,
send us an email
.