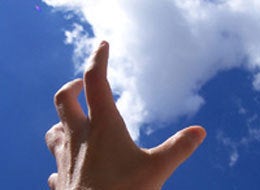 I have countless friends that run start up or growth stage non-profit organizations. I love what they are aiming to do, I am excited to see their passion for their work, and I am eager for them to achieve their goals.
Sadly, many of them hit roadblocks: Not enough money, not enough staff, not enough guidance, not enough credibility, not enough branding; and the list goes on and on. It does not have to be this way.
After slogging for many years to build ThinkImpact (formerly Student Movement for Real Change) I realized that the way I live is in essence directly related to the way my organization "lives."
What am I talking about? Basically, if I am chaotic, unorganized, unfocused and afraid, my entire organization becomes chaotic, unorganized, unfocused and afraid. We don't build systems, we don't speak openly, we don't act strategically. We end up living hand to mouth, trying to get by in desperation.
There is a very simple formula for beating all of this. Once I figured it out, I suddenly became calm, relaxed, strategic and effective. My organization became far more effective at doing what matters: making an impact in people's lives.
So what is the formula? It starts with reading and ends with actually doing what you read.
Personal Management + Established Systems + Management and Leadership Training + The Small Stuff = Success.
The most important thing you can do is read Getting Things Done by David Allen. Every person should have effective tools to manage his/her life. This book provides a brief explanation for how to do your Filing, To Do Lists, Calendar and much more. If you follow this book explicitly (no shortcuts!), you have already gone 50% of the way to being highly effective.
Next, you simply cannot go about your tasks without putting your full energy behind relationship management. But with so many social networking sites, conferences and opportunities, it becomes impossible to manage it all. That is why you need a database or CRM that meets your personal and/or organization's needs. This becomes your little black book, your bible for communicating. Never go a day without using it. You will see results almost instantly.
I recommend either Salesforce (complicated but very powerful, and free for non-profits! and if you can afford it, Convio's Common Ground platform on it) or for really small organizations, something like Akubo CRM. Don't delay. Spend a week doing reading about options and jump in. No matter your organization's size, you cannot go another day without this tool. For profits should use HighRise by 37 Signals for this function. You will be able to input contact information, track all calls, meetings and contacts, attach files for reference and more. In the same line, you want to manage your projects, and for this I recommend BaseCamp, another tool from the makers of HighRise that is as good for non-profits as it is for the for-profit space.
Management & Leadership Training: Finally, every executive needs to real Harvard Business Review and read The Effective Executive by Peter Drucker. Insights here must be considered very seriously and applied consistently. There is simply no cheaper and more effective way to grow your capacity once you have mastered your personal organization (with GTD) than to do this. Read them both. Take notes. Act on the ideas. If you are a non-profit executive, you should read Raising More Money by Terry Axelrod. That will show you the direction the sector is heading.
The good news, all of this can be read in one month. The books are short, to the point, cut out the fluff and tell you how to get to effective.
Finally, what is the small stuff? Here I am talking about the hugely important, but seemingly small pieces that every organization needs: A one page document that is attractive that tells what you do, a business card, and 3 sentences about your work that you can cut and paste into EVERY email you send about your work. I am talking about getting those small pieces in place now, to save endless ours mashing up ineffectual versions of all of it later.
Running an organization is a privilege. We get to work toward making an impact every day. The sooner we get the tools to be efficient, the sooner change will happen.