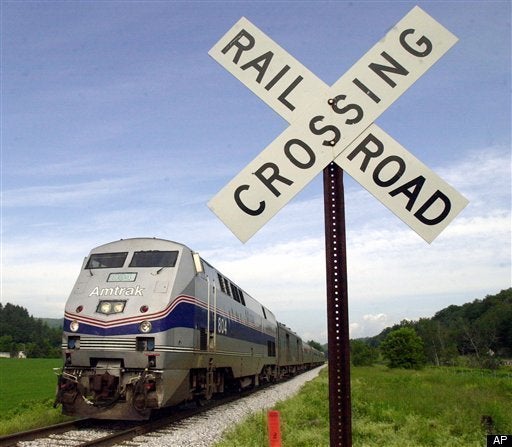 Let's face it. American style capitalism just ain't what it used to be. If it were we wouldn't be witnessing countries like China running circles around the US in the number of "wind, solar, mass transit, nuclear and more efficient coal-burning projects that have sprouted in China in just the last year." That's Tom Friedman (not me) writing in his latest Op Ed, "Who's Sleeping Now," in Sunday's New York Times.
I've just finished reading Friedman and the piece brought me back to my first visit to China at the close of the Olympics in August 2008. My friend Paul Ross, a Sinophile if there ever was one, was coming to the end of a five-year stint in Shanghai as Director of Corporate Communications for Alcatel Lucent Asia Pacific. After me, Paul is the world's finest tour guide and his fluency in Mandarin, and German, French, and English to boot, didn't hurt any in my decision, after clearing it with my wife who had already been, to book a flight to Shanghai as quickly as I could. "Let me know when you are coming back to the States and I'll come visit before you leave China" was what I'd repeatedly told him over the prior five years. He'd called my bluff and I was fresh out of excuses.
As Lao Tzu said, "A journey of a thousand miles must begin with a single step." Or in my case, a twelve and a half hour flight to Seoul's new Incheon Airport. Built out at sea, Incheon is a spanking new glass and steel affair that the South Koreans should be proud of. In addition to being an infrastructure marvel the restaurant and shopping options are plentiful and go well beyond the poor excuse for sustenance burgers, curly fries, pizza, and nachos sold at every US airport. Though US $18 for a package of kimchi doesn't hold much appeal, I was immediately hooked.
My first taste on this trip of real ingenuity and innovation that leaves the US in the dirt tasted good and, of all places, came at the airport. Aside from the terminal itself I was most impressed with the speed of the free WIFI provided by Naver, "the Google of South Korea" which had set up an inviting lounge just steps from my gate. While IT at my employer had failed me and there was in fact no Blackberry service here in Korea the free internet and great laptops provided by Naver got me through what would have been an interminable wait for the flight to China and helped me forget the half day I'd lost getting there from LAX. That said, any flight that long is best lived through chemistry and Ambien Air came through so well that when I awoke after 9 hours of uninterrupted sleep I had nearly missed the spicy octopus and rice served for breakfast. It was the cephalopod or an omelet and I made a good choice, though what's with the croissant, jam and yogurt on the tray next to the traditional Korean food?
From Seoul grace à Naver, I put out a few fires at work and wrote to family and friends, "All I can think is that the US should be ashamed of itself for how far it has fallen. The next president should do what Korea has done -- jump start the national economy by investing in major public works projects including efficient airports, mass transit systems, bridges, and roads." An hour in the Seoul airport and I'm already an expert on Korean innovation.
I sat in Naver's free Internet square killing as much time as I could before my flight to Shanghai and the service was probably the fastest Internet access I have ever experienced. The only hitch was figuring out which keys in Korean coincided with 'send', 'forward' and 'reply'. Before I knew it, it was time to board my flight to China.
Arriving at Pudong Airport in Shanghai following the endless trip from Los Angeles I was exhausted but pumped with the adrenaline of my first visit to the much talked about economic miracle. After making my way through Immigration and Customs and getting my first glimpse of Jing Jing the Olympic panda mascot I found Paul in the terminal jabbering away on his mobile and we headed off to the Maglev train that takes travelers into Shanghai. Though the high-speed train which can reach 350 km per hour (220 mph) in 2 minutes, with a maximum normal operation speed of 431 km per hour (268 mph), only goes most of the way into the city (for now), the speed, comfort, and efficiency left me looking like Gaby on his first trip to New York in On the Town. The train which takes 8 minutes to travel 30 kms was built by Siemens in part as a sales pitch to governments smart- and forward-thinking enough to make the investment.
If you're one of those who still thinks the US does everything best skip the taxi and take the German built, Chinese run Maglev from Pudong Airport to Shanghai.
Shanghai's scale and the contrasts to life there are not something one can fathom without experiencing it. The most interesting part of my first full day in the city was a walk thru a soon-to-be demolished slum, for lack of a better word, next to a Disneyland-like part of the old town. After lunch at a well-known restaurant where we devoured three different kinds of dumplings and had fun explaining to the prim young woman next to us what her T-shirt reading ''Porn Star in Training" means, we left the gilded collection of trinket shops and restaurants and descended into a series of alleyways through a largely Uighur neighborhood with hanging laundry and turn of the Century Lower East Side-like living conditions. Thanks to my intrepid and knowledgeable guide I was seeing a rapidly vanishing part of the city that the Chinese government would rather the outside world not know about.
The short ferry from Pudong to The Bund where we visited Shanghai's well-deserved architectural highlights including a number of impressive bank and hotel buildings that have been turned into - banks and fancy clothing stores - was equally memorable. The trip took just minutes but gave me a chance to spy up close the ubiquitous motor scooter and cart drivers, the rag and bottle collectors who make their living recycling every salvageable scrap left by the profligate public, hauling mountains of cardboard and such against the background of towering recently built skyscrapers to more lucrative capitalist pursuits.
A side trip by train to Hangzhou, a city of 2.5 million legal residents and countless others that most non-Chinese have never heard of, began at another infrastructure project that would be the envy of any American Mayor. The station on the western side of Shanghai is a masterpiece, tent like and pretty, airy and open in the round. After jostling our way into the station and to the gate, a sport the Chinese take almost as seriously as eating, we boarded a train worthy of the finest artist's renderings of the high speed rail line planned for California. "And ye shall beat your SUVs into trains and light rail lines..." I found myself mumbling as we rolled along at two or three times the speed of the 405 on that driver's Holy of Holies, Christmas day. And the train left on time to boot! In a matter of minutes we were out in the countryside flying through pretty green farmland and orchards interspersed with new neighborhoods of mostly small apartments buildings.
I'm no fool naïve enough to think that China has made its great leap forward without imposing terrible hardship on its people. I'll never forget what I learned in high school and college about the decades of oppression suffered by millions before the Maoists Became Shrubs up on the dais in Tiananmen Square and the Chinese leadership recognized that the Long March goes better with Coke. But, as Friedman has noted countless times, and most recently on Sunday, it's the Americans who are fast asleep at a time of critical importance to the world and to the country both economically and environmentally.
After Hangzhou it was on to Beijing, where we were treated to a city spruced up like never before for the Olympics and the eyes of the world. I'd been warned to watch for the greenwash, the skin- deep steps the Chinese had taken to make it look like they were taking meaningful action to reduce their infamous industrial revolution-era pollution. But before writing off the less smoggy than usual capital as a publicity stunt worthy of Hollywood's finest I will never forget the millions of young trees planted, the parks, and new train lines, roads, and airport constructed to move the proletariat and foreigners from their homes and hotels to the Birds Nest and Water Cube. Perhaps they are gone now (recycled?) but in the few days I was in Beijing I saw more public recycling bins than I see in a month in most American cities.
Progress in Beijing has of course come at considerable cost, including the destruction of hundreds of traditional hutongs where Chinese have lived in tightly knit communities for generations. But public works, as the Great Wall, Forbidden City and Summer Palace demonstrate, are nothing new to the Chinese, and there are few civilizations that rival their achievements.
I dare say the portrait of Mao at the entrance to the Forbidden City winked at me as I marveled at what I'd seen during my visit to China.
Since most of what I understand I learned at Alice's Restaurant, I know that "If you want to end war and stuff, you've got to sing loud." By the same logic, if we want to join the Chinese and other innovators in finding solutions to our clean energy and infrastructure challenges we need to wake up before we sleep through the Green Revolution. It's past time we stopped yawning and started building trains and other things we've neglected to build for too long and to fund innovation in the clean energy sector. From now on, it's no more Ambien for me.
Related
Popular in the Community