As Congress steels for the spending deadline to keep the government operating beyond April, the White House has signaled a risky battle that comes down to the controversial Mexican border wall.
White House Budget Director Mick Mulvaney said Thursday that he plans to do some horse-trading to keep the Democrats happy about perhaps funding a favorite project. But he'll do so provided they agree to White House priorities — in particular a hefty downpayment on the controversial Mexican border wall, he told The Associated Press.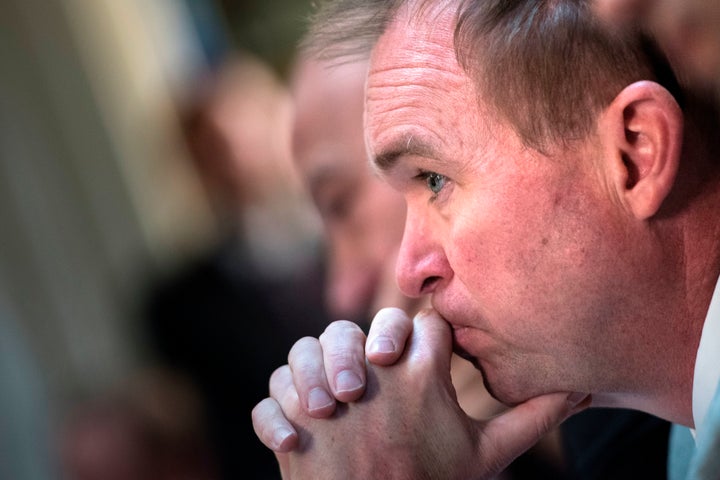 "Elections have consequences," and "we want wall funding" as part of the spending bill, Mulvaney told the AP.
Mulvaney said the border wall was a top demand in an offer the White House delivered to negotiators Wednesday night. The Trump administration also forwarded a $30 billion request for the military and to grant the administration the power to deny federal grants to sanctuary cities.
In exchange, the White House may consider insurance subsidies for low-income Americans to keep the Affordable Care Act kicking, Mulvaney said, if the Democrats can swallow the wall.
Mulvaney's plan rattled ongoing negotiations between the parties to pass a stopgap spending bill to avoid a government shutdown on April 28, when spending authorization ends. Talk of the wall hadn't come up — until Mulvaney's demand. Even Republicans had agreed that it should be addressed later, after the urgent stopgap spending issue, reported The Washington Post.
But the Trump administration is going full steam ahead — to the wall and beyond ― with a massive spending proposal in the fall.
"We're certainly going to spend some money," Mulvaney said Thursday at the Institute of International Finance, Bloomberg reported. "The president wants a trillion dollars worth of work on the ground, and we're going to give it to him."
Popular in the Community