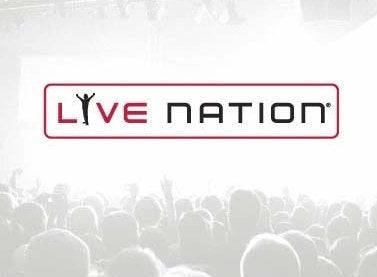 Sometimes you just have to say no. The Obama administration is now faced with a merger so obviously harmful, that if it doesn't say no, it will send the signal that it could care less about consumers, artists, and small businesses.
This week the U.S. Senate and the House of Representatives are holding hearings on a proposed merger by Ticketmaster, the giant ticket booking firm (it has been estimated that Ticketmaster controls 70% to 80% of all online concert ticket sales in the United States), and Live Nation, the largest concert promoter in the United States. As detailed in our complaint to the U.S. Department of Justice, the merger would reduce competition in the core business areas of both companies, it would likely lead to high ticket prices, while making small independent booking venues and artists both more vulnerable in business dealings with the new giant.
Why was the merger even proposed, given its obvious harmful effects? Well, this is Washington, DC, and Ticketmaster and Live Nation think enough money spread around will overcome the bad smell. One step they have taken is to hire Hilary Rosen to push the deal. Hilary once ran the Recording Industry Association of America (RIAA), before briefly working for the non-profit Human Rights Campaign. She returned as a lobbyist for XM Satellite Radio, and recently joined the Brunswick Group to push this merger.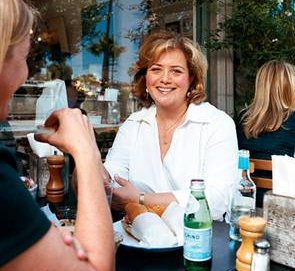 Hilary Rosen, hired to push the merger.
(Picture from
The Bill Clinton administration started off very soft on mergers, allowing almost everything to go through, subject to minor "fixes" such as minor divestitures or limited agreements on conduct. The first merger that was aggressively blocked was the Staples/Office Depot merger, which was stopped by the Federal Trade Commission, an independent agency not controlled by the easily lobbied Bill Clinton White House.
The Obama administration should not make the same mistake. It needs to show that it is willing and able to enforce the U.S. antitrust laws, and it needs to show that it is willing and able to protect consumers, artists and small businesses from a bad merger.
Whatever your views are on this or any other merger, you can submit comments by email here: antitrust.atr@usdoj.gov. The Department of Justice Antitrust Division reads and considers the comments, particularly those that provide an explanation of how the merger may affect you. Information that is marked confidential will be treated as such by the DOJ.
Calling all HuffPost superfans!
Sign up for membership to become a founding member and help shape HuffPost's next chapter