Facts About Suicide:

Nearly 30,000 Americans commit suicide every year.

Suicide is the 3rd leading cause of death for 15 to 24-year-olds and 2nd for 24 to 35-year-olds.
On average, 1 person commits suicide every 16.2 minutes.
Each suicide intimately affects at least 6 other people.
Males make up 79% of all suicides, while women are more prone to having suicidal thoughts.
1 in 65,000 children ages 10 to 14 commit suicide each year.
There are 2 times as many deaths due to suicide than HIV/AIDS.
Over 50% of all suicides are completed with a firearm.
On October 4th, 2011, my friend and soul sister, Sreeja Smith, became one of those statistics. On that evening I received a phone call that shattered my heart. I couldn't believe what I was hearing. "How could this be possible? Sreeja? Really?" I thought to myself.
Sreeja was a wild soul. Her smile lit up an entire room. She was the type of person you just wanted to be around. The essence of her being was infectious. She laughed unapologetically and loved fiercely. I didn't understand her, yet I felt calm and content in her presence.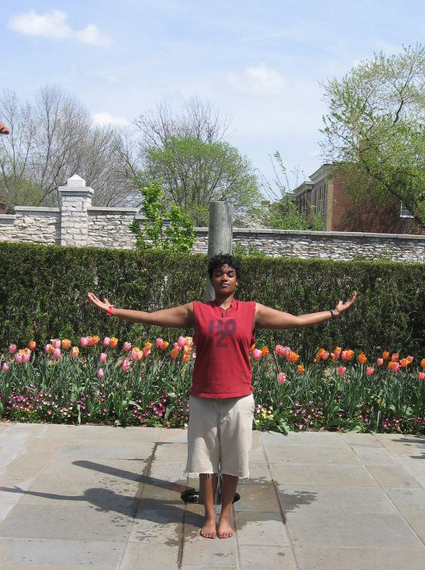 Sreeja introduced me to meditation and the practice of just "being." The first time we meditated together, I peeked my eyes open several times, attempting to figure out if "it" was working, whatever "it" was. The sunshine reflected off of her brown skin, reminding me of a Golden Buddha sitting under the Bodhi tree. At that moment, something in me shifted.
She blessed me with the gift of friendship. Our bond was strong and withstood distance and time. The last time I saw her, she mentioned that she had felt a bit disconnected. I expressed my gratitude for our friendship and proceeded to share how much she had impacted my life. I had no idea it would be the last time I would see her.
Six months later, Sreeja took her life.
I think it put a lump in all of our throats.
I tried to make sense of it, to find meaning in it all. I was unsuccessful. The only thing I could do was accept it and share her story with the world. My words today are a statement of love in memory of such a magnificent woman.
One caring conversation can be lifesaving to another individual. Please take the pledge to be a caring and understanding friend. Let people know you aren't afraid to talk about the difficult and taboo topics.
You may just save a life.
Calling all HuffPost superfans!
Sign up for membership to become a founding member and help shape HuffPost's next chapter