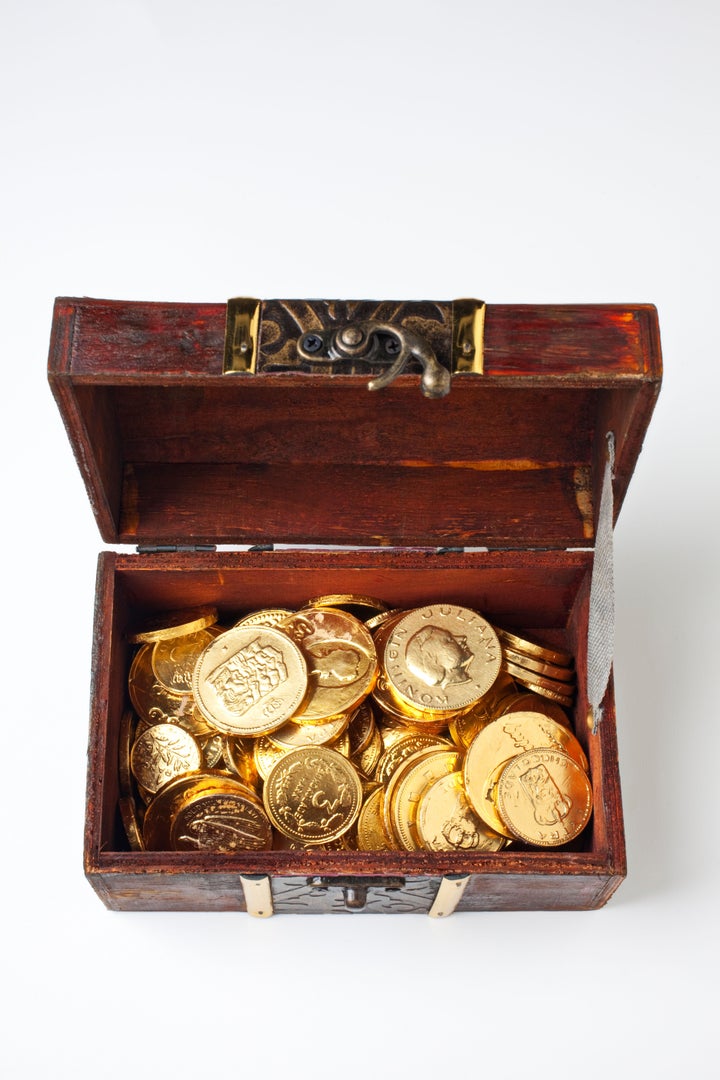 Searching for buried treasure in the San Francisco Bay Area is hardly a straightforward endeavor.
The most obvious spot to look is Treasure Island, but that was only constructed by the federal government in the 1930s--making it an unlikely candidate to find anything more substantial than a few pairs of trendy sunglasses accidentally dropped by concertgoers during the island's yearly music festival.
Drake's Bay, the oft-rumored West Marin hideout of famed British pirate Sir Francis Drake, seems like a better bet; however, the most famous piece of treasure ever found there, a brass plaque supposedly left by Drake himself, was later proven to be an elaborate hoax.
That pretty much leaves aspiring Northern California treasure hunters with only one option: storage units in Contra Costa County sold by reality television stars.
As unlikely as it sounds, when a San Jose man looked through the contents of a storage locker he bought from Dan and Laura Dotson, the hosts of the A&E reality series "Storage Wars," he was shocked to discover a chest filled with 1,700 gold doubloons valued at $500,000.
It's common practice in California for the contents of a storage unit to be auctioned off when the renter misses three consecutive months of payment. The unit's previous lessee was an elderly woman who passed away earlier this year. Payments lapsed after her death and the storage facility turned to the Dotsons' company, American Auctioneers, to handle the sale of the items left inside.
The lucky treasure hunter has declined to identify himself publicly. "I called the buyer, and the buyer wanted nothing to do with [publicity]," Dan Dotson told the San Jose Mercury News. "I talked with the manager of the storage unit and asked, 'Can I mention you,' and he said no. So I would like to share, but it would absolutely cost me an account."
The buyer purchased the unit for about $1,100, Dotson said. He also bought another unit owned by the same person for about $600.

"He did a seasoned buyer move by buying both units," she said. "He also had a skilled eye to buy that unit with the Rubbermaid totes because whatever was inside was probably worth more than what's inside a cardboard box."
The box allegedly weighed so much it took three people to pick it up, which was a clue that something valuable was inside--or at least something heavy.
Unfortunately, American Auctioneers only videotapes a fraction of their up to 3,000 auction each year, and this one wasn't caught on tape.
The premiere of the second season of "Storage Wars" hits the air this Tuesday night at 10pm on A&E. Take a look at a preview below:
Related
Popular in the Community