Most of the fun in shows like "Storage Wars" is seeing the wild and crazy things the buyers often find in storage lockers. On the latest episode, Jarrod and Brandi couldn't believe what they'd found.
"It's a urinal mouth! Is that not the greatest thing?" Jarrod asked. "What else could you want in this world? I can't believe how excited you are. You're almost as excited as I am."
"Oh my God, stop," Brandi said. "That's disgusting."
It was certainly ... eclectic. But, an expert said that the urinal was actually made by a female designer. They said that if the pair held out for the right buyer, the unique piece could fetch up to $5,000.
See more unusual finds on "Storage Wars" every Tuesday at 9 p.m. ET on A&E.
TV Replay scours the vast television landscape to find the most interesting, amusing, and, on a good day, amazing moments, and delivers them right to your browser.
Before You Go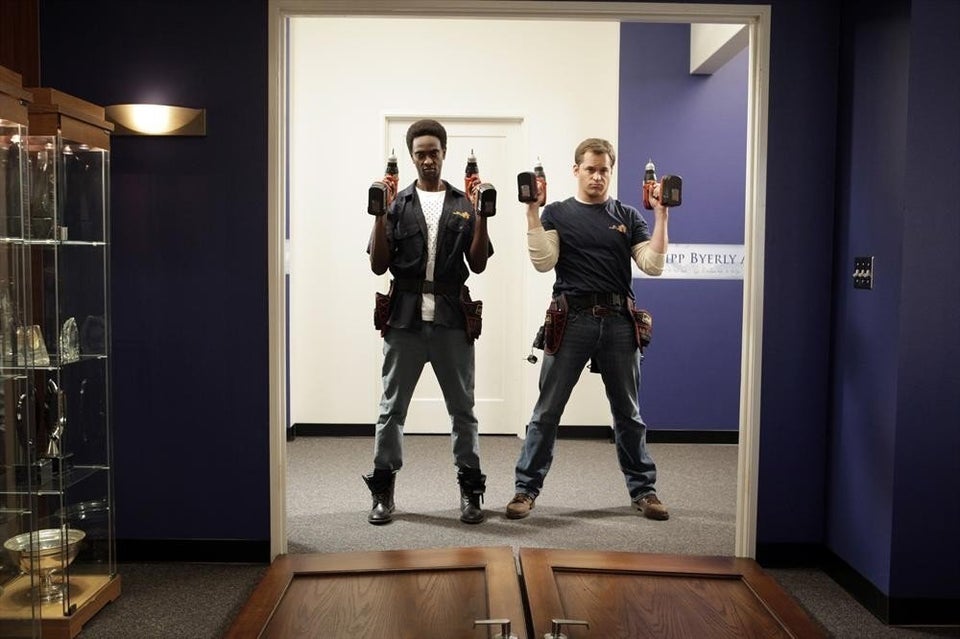 Summer TV Guide
Popular in the Community