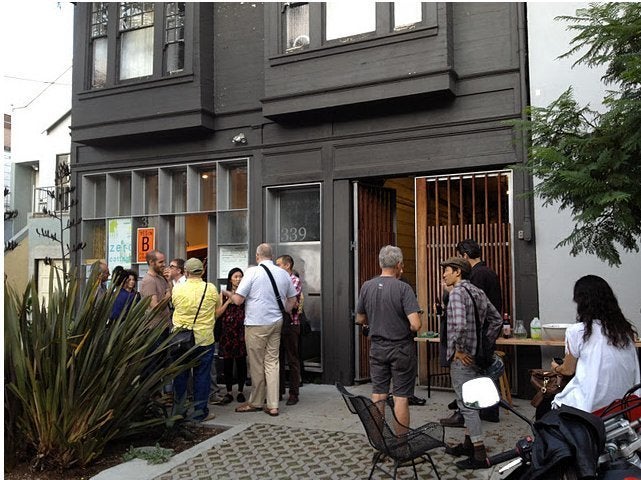 Perhaps necessity really is the mother of invention.
For one year, architect David Baker will turn his commercial storefront space on 337 Shotwell Street into StoreFrontLab -- a donated space for short-term, preapproved community and commercial projects. Projects can last from one day to one month and can include anything from a cafe to an atelier to an art gallery to an accounting office. StoreFrontLab will accept proposals until March 1.
According to the website, StoreFrontLab is "a year-long exploration of storefronts as places of community, creativity and local industry." The group explained the details of the project in a recent post:
We'll provide the space (plan available soon!), promotions, some logistical support, access to any tools we have on hand and a really cool opening party.

Proposers are responsible for the development, installation or production of their proposals and leaving the space ready for the next project.

Commercial ventures are welcome as long as they are local, clever, crafty, provocative or otherwise intriguing. We won't tax any proceeds, but it's up to you to settle with Governor Brown.
StoreFrontLab will even select up to four approved projects to receive grants to fund the cost.
While StoreFrontLab focuses on short-term community projects, as opposed to Popuphood's long-term retail shops, we're just as excited about this city's ability to band together and make it happen.