As I write this I'm preparing for the backlash; the "you don't get it" comments that are likely to follow, but I'm going there anyway.
I'm tired of seeing the outcry over retailers opening their doors on Thanksgiving.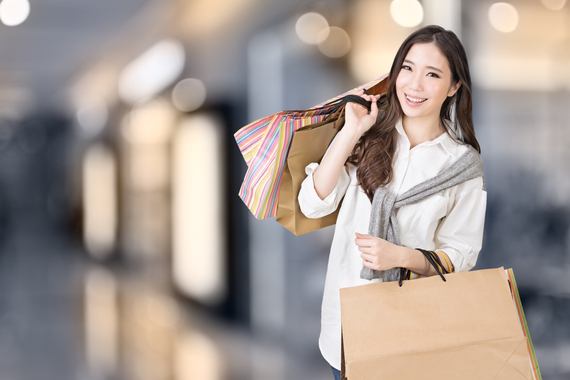 The argument is that we should somehow be above this commercialism-gotten-out-of-hand. Can't we stop a moment, for just a day, to allow people to be at home with their loved ones, they ask? These critics believe corporations are evil for making workers come in on a holiday. I couldn't disagree more.
I don't shop on Thanksgiving so I don't have a dog in this race, but I'm not against it, even if the crazy holiday season has gotten a bit out of hand.
Having spent the better part of 30 years in broadcasting, I worked nearly every holiday until I reached network level. I never thought much of it. It was simply my job and I celebrated with family when I could, which usually meant having turkey at some odd hour.
This Thanksgiving I will join my friends at a restaurant and be very thankful the staff is there to provide us with turkey and trimmings. Selfish perhaps, but I'm glad they're working or it might mean a frozen dinner for me.
There are police officers, firefighters, doctors, and nurses who have to work holidays. One could argue they're providing a much-needed public service.
How about the clerk at the 7-11? Have you ever had to make a quick trip to the convenience store for something on a holiday? Is that pack of cigarettes or that bag of ice really necessary? We're happy the store is open.
Does the DJ at your favorite radio station really need to be playing music for the masses on such a sacred holiday?
Why do we not complain about the 4th of July blowout sales? This is essentially the Black Friday for car dealers and mattress stores. Some people have to work on the day our country declared its independence, but few complain about it.
One could argue Thanksgiving is more meaningful than some summertime holiday. But why? Because society likes backyard BBQs, fireworks and a nice new set of wheels.
Thanksgiving is also big for movie theaters as studios release blockbuster films and we feel the need to be entertained after the big Turkey dinner. Why are we not up in arms that the ticket taker and popcorn maker have to work while we sit on our butts watching big budget films?
We might want to sit on our high horses and say we're above this and that retailers and society are greedy. We're all consumers so where do we draw the line? When demand does not meet supply.
If you work in retail, I hope you're able to spend some time with family during the holiday season. I truly do. But remember, quality time with loved ones can happen any day of the year. As for Thanksgiving, we ought to express our gratitude every day.
Now would probably not be a good time to tell you I've put up my Christmas tree already.
Photo courtesy Brad Wheelis.
REAL LIFE. REAL NEWS. REAL VOICES.
Help us tell more of the stories that matter from voices that too often remain unheard.