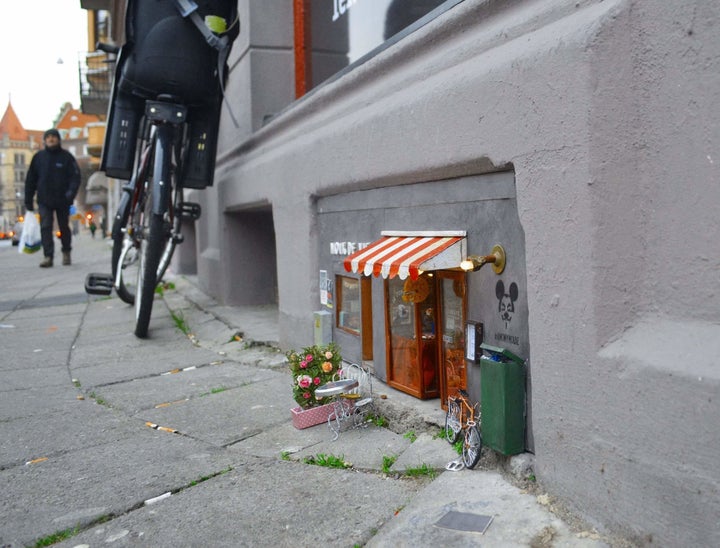 If you happen to be walking through the Swedish city of Malmö, make sure to pay attention to the little details.
If you take a look down you may notice something amazing inside a basement window in the neighborhood of Möllevången. Tiny businesses — a bakery and a "cheese and cracker" shop — just the right size for mice.
"It's just too darn charming to imagine a world where mice lives parallel to ours but just slightly out of sight," said one representative of the artist group Anonymouse MMX, who wishes to remain anonymous. (The group has no connection with Anonymouse.org, a site devoted to online privacy.)
They cited the works of Don Bluth, Disney and Astrid Lindgren as "big influences" for the idea. The photos appear to show only two adjacent shops, but the group says they have plans for more.
So what goes into the construction of a store for mice?
"They are built of things that we had laying around and also things we collected, like caps, lids from tin cans, matches, buttons, a lamp shade, Italian stamps etc.," one of the artists said in an email. "The idea was to use things mice themselves could have collected and reused."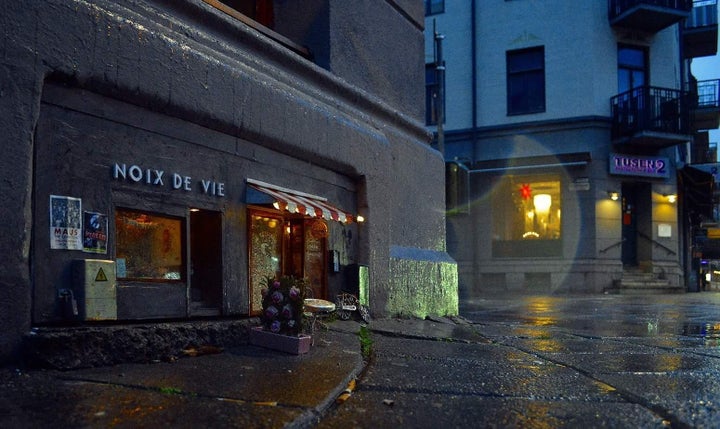 The shops aren't actually open for business, though.
"The nuts are real but the store is closed at the moment, so unless the mice possess some kind of lockpicking talent we doubt they'll get it," an artist said.
But it does sound like the place certainly has some human fans.
"The idea is for them to stick around until someone breaks them, and for them to become an organic part of the city," the mysterious mouse artist said. "Already people have started to interact with them ― someone has baked miniature buns and posters have been added to the scenery."
We can't wait to see what critter-centric establishments crop up next.
As Anonymouse says in their email sign-off, "Cheese out!"
Related
Before You Go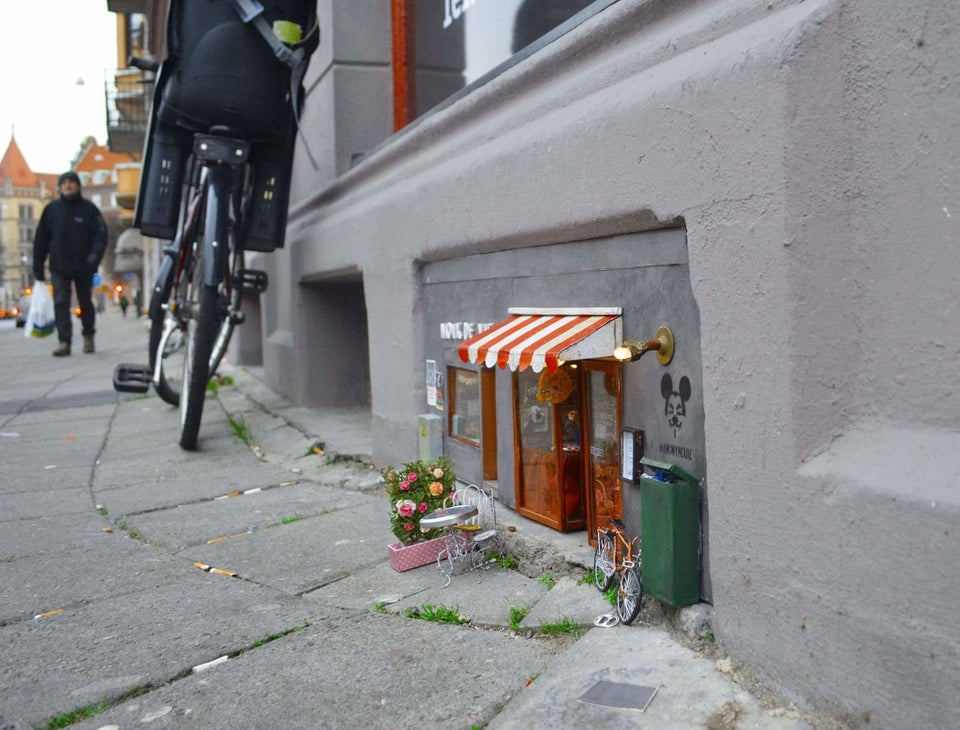 Tiny Shops For Mice In Sweden
Popular in the Community