An activist group has shared women's stories about sexual assault in an unusual, but moving way.
In a video (which has the option to display English subtitles) from Lithuanian organization Moterys Kalba (Women Speak), six men read six different stories from women who survived sexual assault. Titled #Musudaug (#ManyOfUs), the video is part of a campaign of the same name dedicated to ending violence against women.
According to the video's description, Moterys Kalba asked women to share their sexual assault stories on Facebook and received 25 submissions, 19 of which described situations where the sexual assault occurred in "a domestic environment."
Warning: The video below could be triggering for some readers.
One man read a woman's account of being sexually assaulted at a party; another read one about a woman being raped by her uncle. As the men read aloud, it's clear they are troubled by the disturbing stories. One man noticed the shame many sexual assault survivors feel and pointed out how it is misplaced. "That guilt and shame belongs to those who raped them," he said.
"We should talk more about these stories," he said. "People should be more aware of it."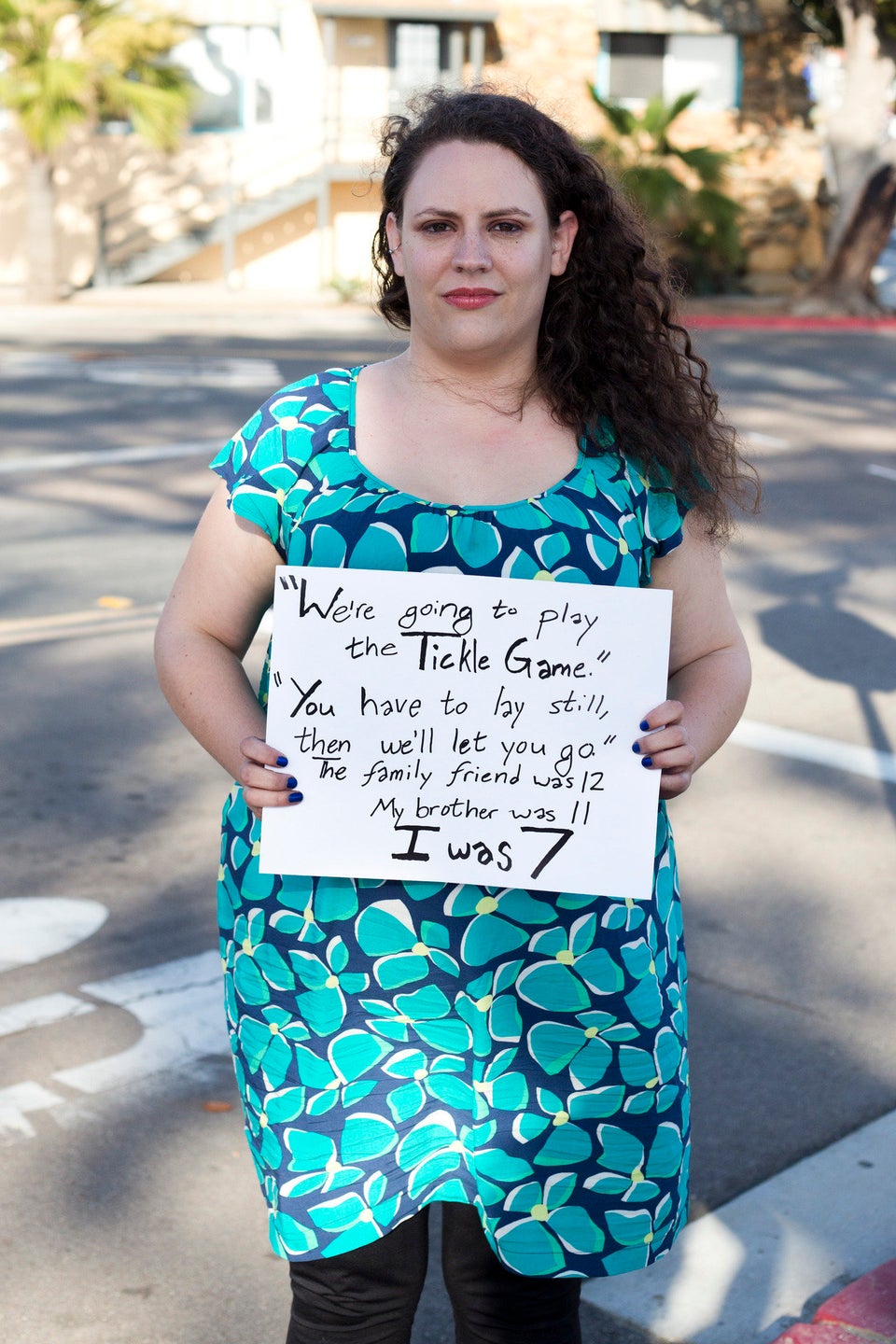 40 Powerful Images Of Surviving Sexual Assault
Popular in the Community