Snow and torrential rains are adding to the misery of hundreds of thousands of Syrian refugees living in refugee camps across the Middle East.
Storm Alexa pounded Lebanon and northern Syria on Wednesday and Thursday, toppling tents and flooding many of the refugee camps. The winter weather also delayed the United Nation's first aid airlift into the war-torn country, the Agence France Press notes. "For the hundreds of thousands of refugees in Lebanon, as well as those in neighboring countries and the displaced in Syria, a storm like this creates immense additional hardship and suffering," said Amin Awad, director of UNHCR's Middle East and North Africa bureau.
In Jordan, the snowstorm hit the massive Zaatari refugee camp, where more than 120,000 Syrians have sought shelter in the previous months. The Associated Press reports that the winter weather in the country is expected to continue through Friday, and possibly Saturday morning.
The photos below highlight the devastation Alexa caused across the Middle East and the horrific consequences of the winter weather for hundreds of thousands of Syrian refugees.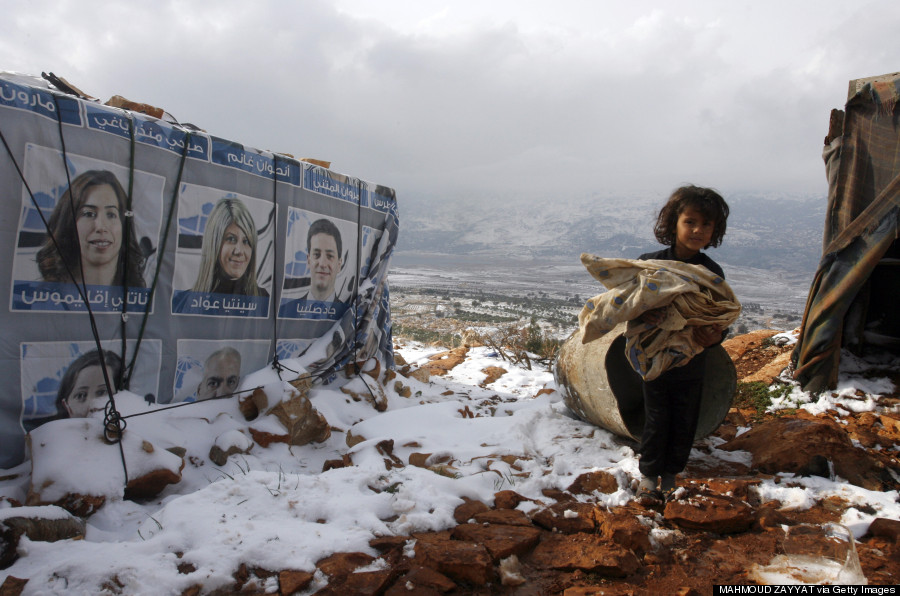 A young Syrian refugee carries a blanket next to a tent in a makeshift refugee camp in the Lebanese village of Qaraoun in the Bekaa Valley, on Dec. 12, 2013. (MAHMOUD ZAYYAT/AFP/Getty Images)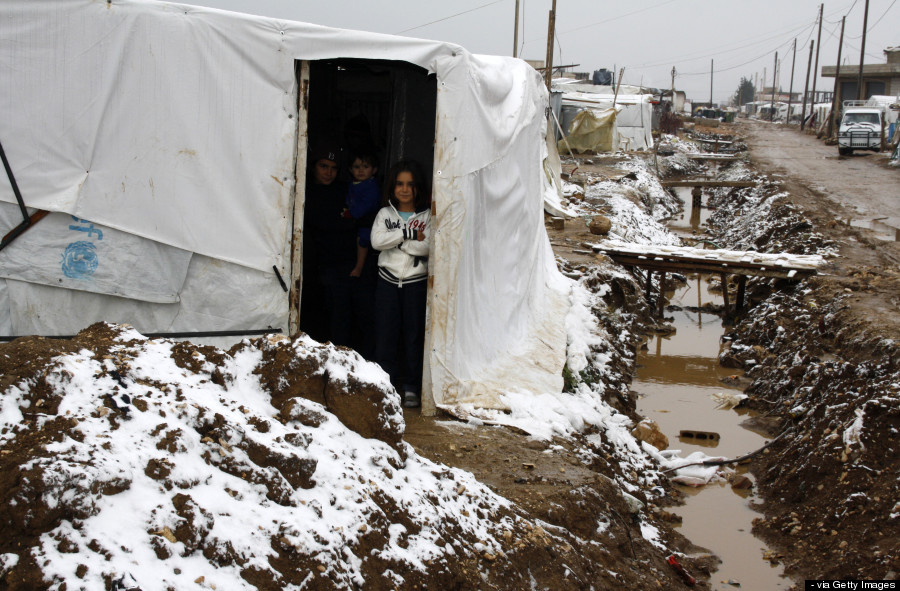 Syrian refugee children stand at the entrance of their make-shift house during a storm in the Dalhamiyyeh camp for Syrian refugees in the Lebanese Bekaa valley, on Dec. 11, 2013. (-/AFP/Getty Images) A Syrian refugee boy stands outside his tent as a heavy snowstorm batters the region, in a camp for Syrians who fled their country's civil war, in the Bekaa valley, eastern Lebanon, Wednesday, Dec. 11, 2013. (AP Photo)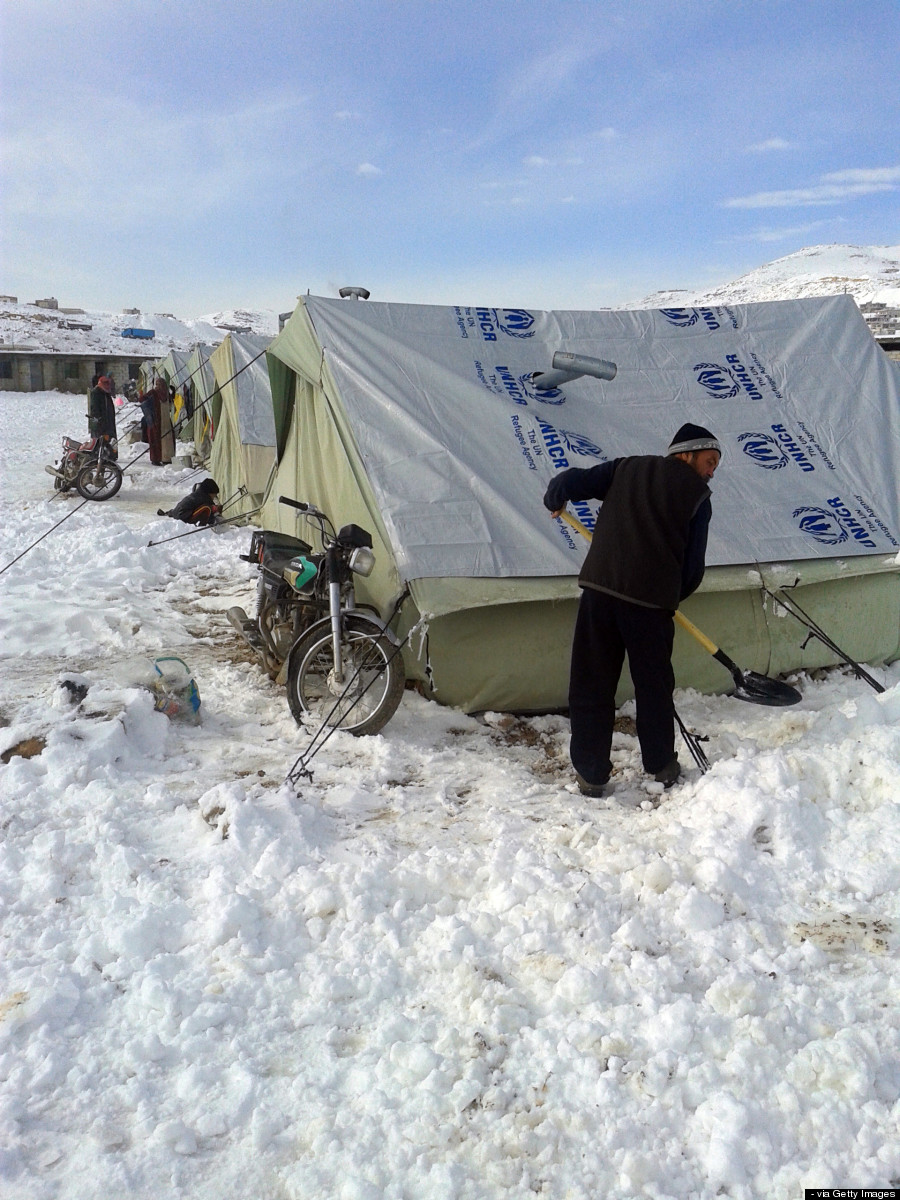 A Syrian refugee shovels snow following a storm in the town of Arsal in the Lebanese Bekaa valley on Dec. 12, 2013. (-/AFP/Getty Images)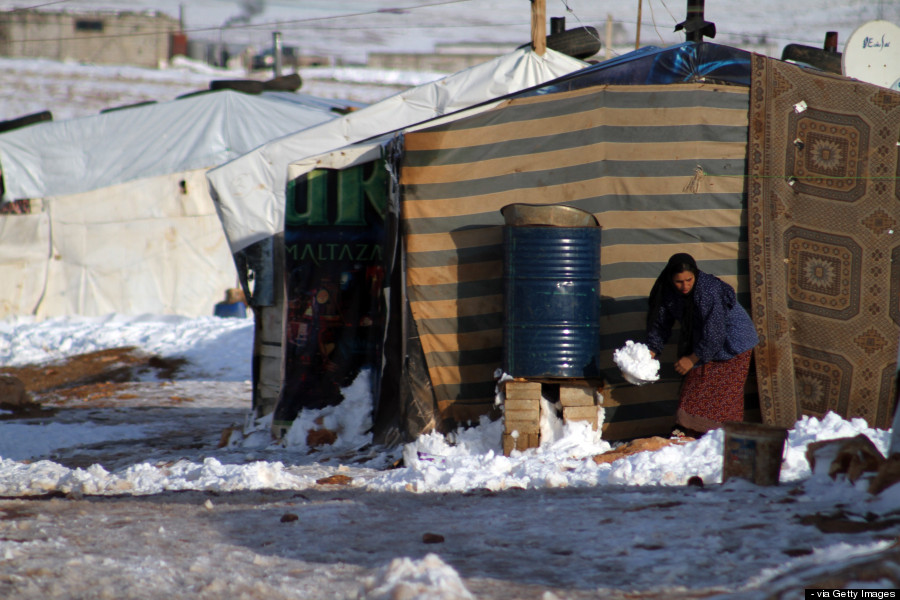 A Syrian woman shovels snow following a storm in the eastern Lebanese city of Baalbek on Dec. 12, 2013. (/AFP/Getty Images)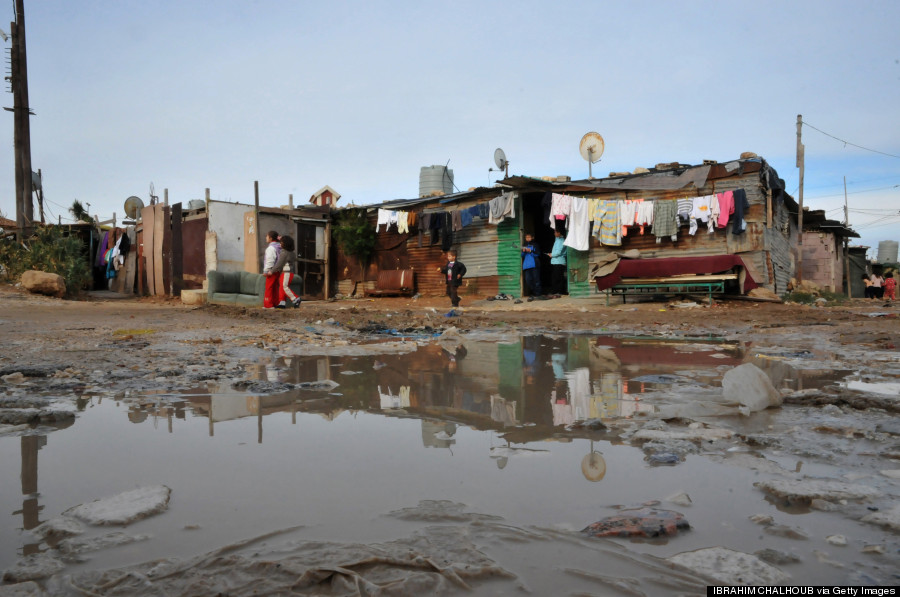 Syrian refugee kids walk outside their shack in a shanty town on the outskirts of the northern Lebanese port city of Tripoli on Dec. 12, 2013. (IBRAHIM CHALHOUB/AFP/Getty Images)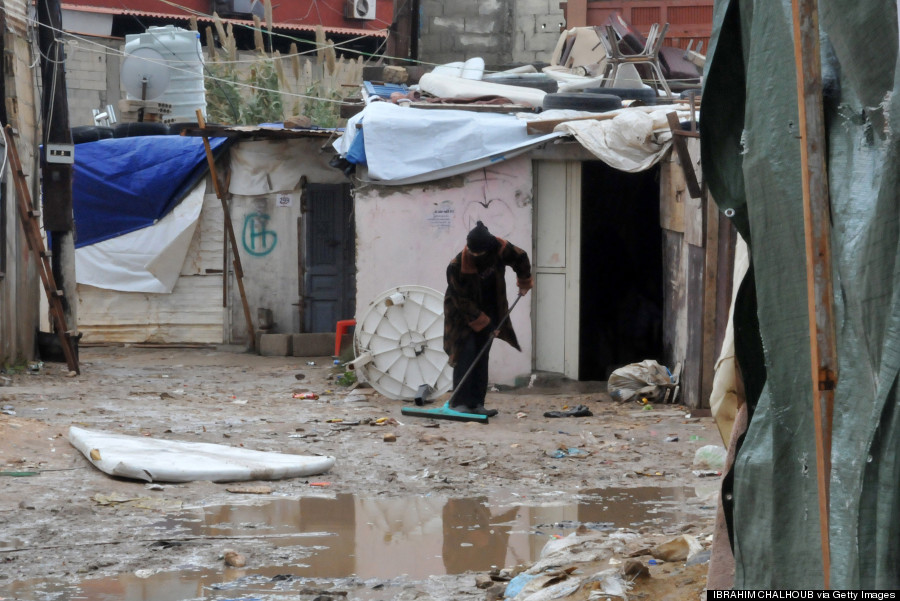 A Syrian refugee cleans the mud outside a tent at a makeshift camp in the village of Kfarkahel, in the Kura district near the northern city of Tripoli, on Dec. 11, 2013. (IBRAHIM CHALHOUB/AFP/Getty Images)
Related
Popular in the Community