Three storm chasers pursuing a tornado were killed on Tuesday when their vehicles collided at an intersection in Texas.
Two of the storm chasers, Weather Channel contractors Kelley Gene Williamson, 57, and Randall Delane Yarnall, 55, were in a Chevrolet Suburban live-streaming their pursuit of the storm when the feed cut out as they reached a rural intersection outside of Spur.
Spur is about 60 miles east of Lubbock.
Sgt. John Gonzalez of the Texas Department of Public Safety told CBS Dallas that the weather did not play a direct role in the collision.
Jaeger had posted a picture of his Jeep earlier in the day as he waited for the storm:
The Weather Channel released a statement on Williamson and Yarnall, who were featured in a two-part show called "Storm Wranglers" last year:
"This afternoon we learned that three people died in a car accident in Texas, including two contractors for the Weather Channel, Kelley Williamson and Randy Yarnall. Kelley and Randy were beloved members of the weather community. We are saddened by this loss and our deepest sympathies go out to the families and loved ones of all involved."
The three storm chasers were mourned online by the weather community:
"The storm chaser community is a very unique, close-knit group of friends and family who are driven by a common passion for extreme weather," AccuWeather extreme meteorologist Reed Timmer said. "Their shared passion and experience for chasing tornadoes, and especially for warning people in their path, will be forever missed here in Tornado Alley and beyond."
Before You Go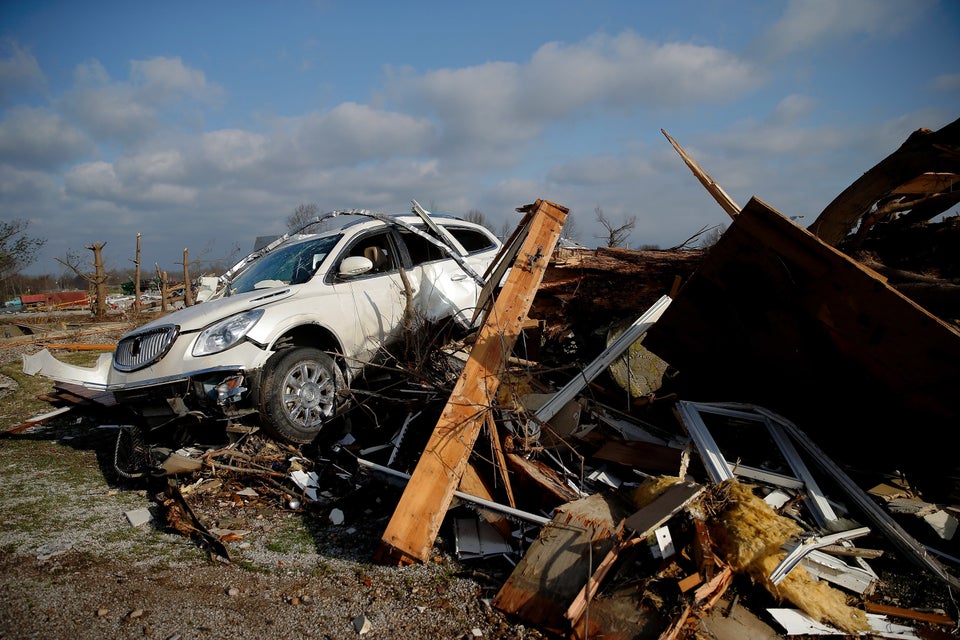 Deadly Tornadoes Rip Through Midwest
Popular in the Community