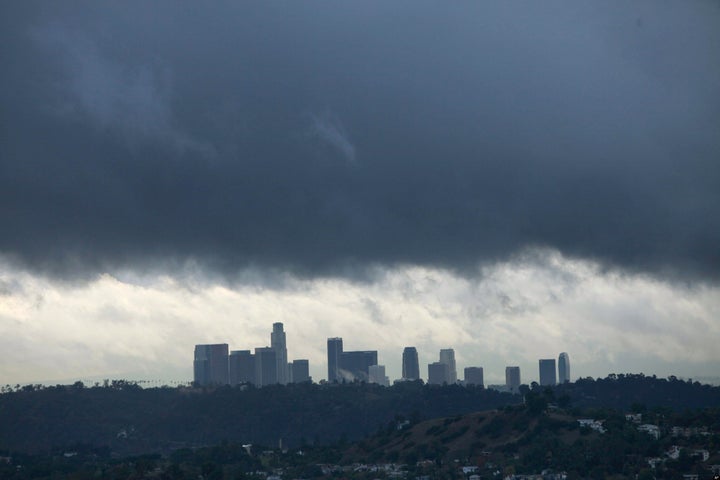 A jet stream moving at 230 miles per hour is shoving a week's worth of epic, "potentially ominous" rain and snow toward Southern California, and the first wave that will hit today is stronger than originally predicted, the National Weather Service said late Saturday.
Computer predictions are showing larger and larger amounts of rain and snow will fall overnight and all day Monday: 1 to 3 inches along the coast, 3-6 inches in the foothills and mountains, and up to 3 feet of snow above 6,000 feet.
The weeklong series of storms could become the worst rainstorm to hit Southern California since the El Ni o disaster of 1998, the NWS said Saturday.
Popular in the Community