 "Walk a long way you did."
This was the hand-painted banner greeting Jacob French at Sydney Children's Hospital Wednesday when he finished his walk across Australia -- outfitted as a "Star Wars" Storm Trooper. He walked 3,100 miles, lost 26 pounds and went through seven pairs of shoes, mnn.com reports. In doing so, he raised more than $100,000 for the Starlight Children's Foundation.
"In October 2010 I participated in the RunMelb Half marathon (21kms) in my stormtrooper suit," French wrote on his website. "The suit was restrictive and got quite hot while I was running, but the seed was planted for the troopertrek idea. Since the marathon I have started to train regularly for this event and have acquired a much lighter and flexible set of armour that will be trimmed for better movement. I am hoping that by choosing to wear stormtrooper armour I will be able to gather more attention for the cause I am running for and have a bit of a laugh along the way."
"I hate walking," he said, "I do anything to get out of it usually, but I was the one with the idea."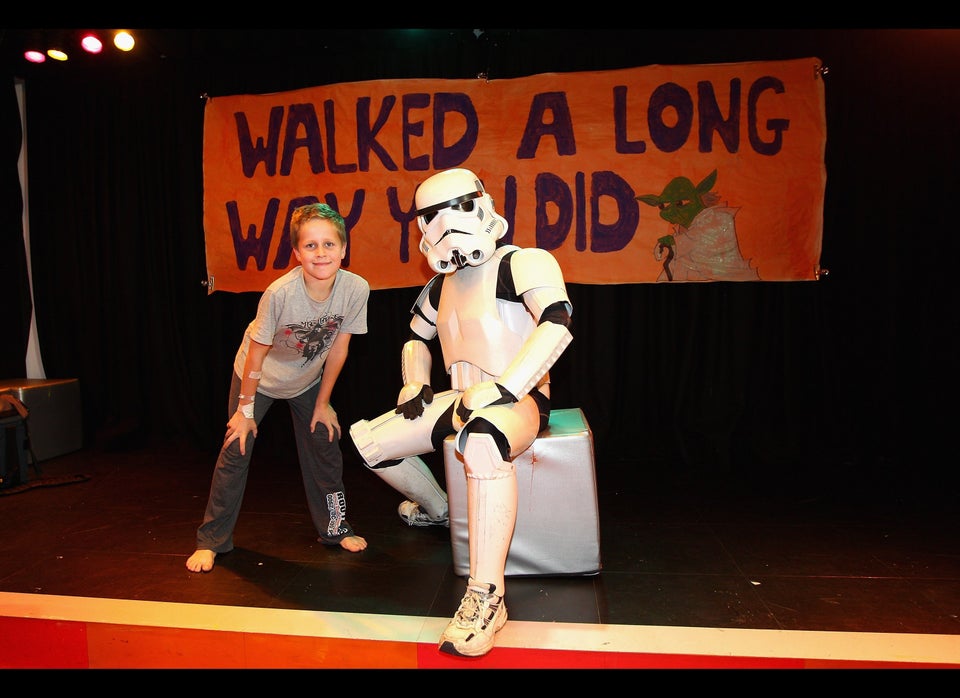 Related
Popular in the Community