Got two minutes to read this story?
"How many details can you really give about two minutes?" Daniels said. "Maybe. I'm being generous."
Daniels also said she went up to Trump's hotel suite out of "morbid curiosity" and felt Trump, who at the time was hosting "The Apprentice," was someone who "had sort of lost touch."
"He'd created this character and then became it," she said.
However, she said Trump wasn't a bad conversationalist and that he asked good questions about the porn industry, including if adult film stars get royalties and residuals or had a union.
"Businessmen like to talk about business," Daniels said.
At one point, Daniels said she went to the bathroom and when she came out, Trump "was in his underwear and his shirt and he was like, 'Heeey...'"
She then described what happened next as "just normal-people sex."
This jibes with her other statements about her time with Trump, which she described in her 2011 interview with In Touch as "textbook generic."
In fact, the highlight of the evening for her had nothing to do with sex:
"The strangest thing about that night — this was the best thing ever. You could see the television from the little dining room table and he was watching Shark Week and he was watching a special about the U.S.S. something and it sank and it was like the worst shark attack in history.

"He is obsessed with sharks. Terrified of sharks. He was like, 'I donate to all these charities and I would never donate to any charity that helps sharks. I hope all the sharks die.' He was like riveted. He was like obsessed. It's so strange, I know."
The aftermath hasn't been as amusing for the performer.
Daniels said as a result of her legal battle to tell the complete story of the encounter, she has received death threats so frequently that she has had to hire multiple bodyguards, move hotels in the middle of the night, and take her 7-year-old daughter out of school after a man tried to photograph her.
Before You Go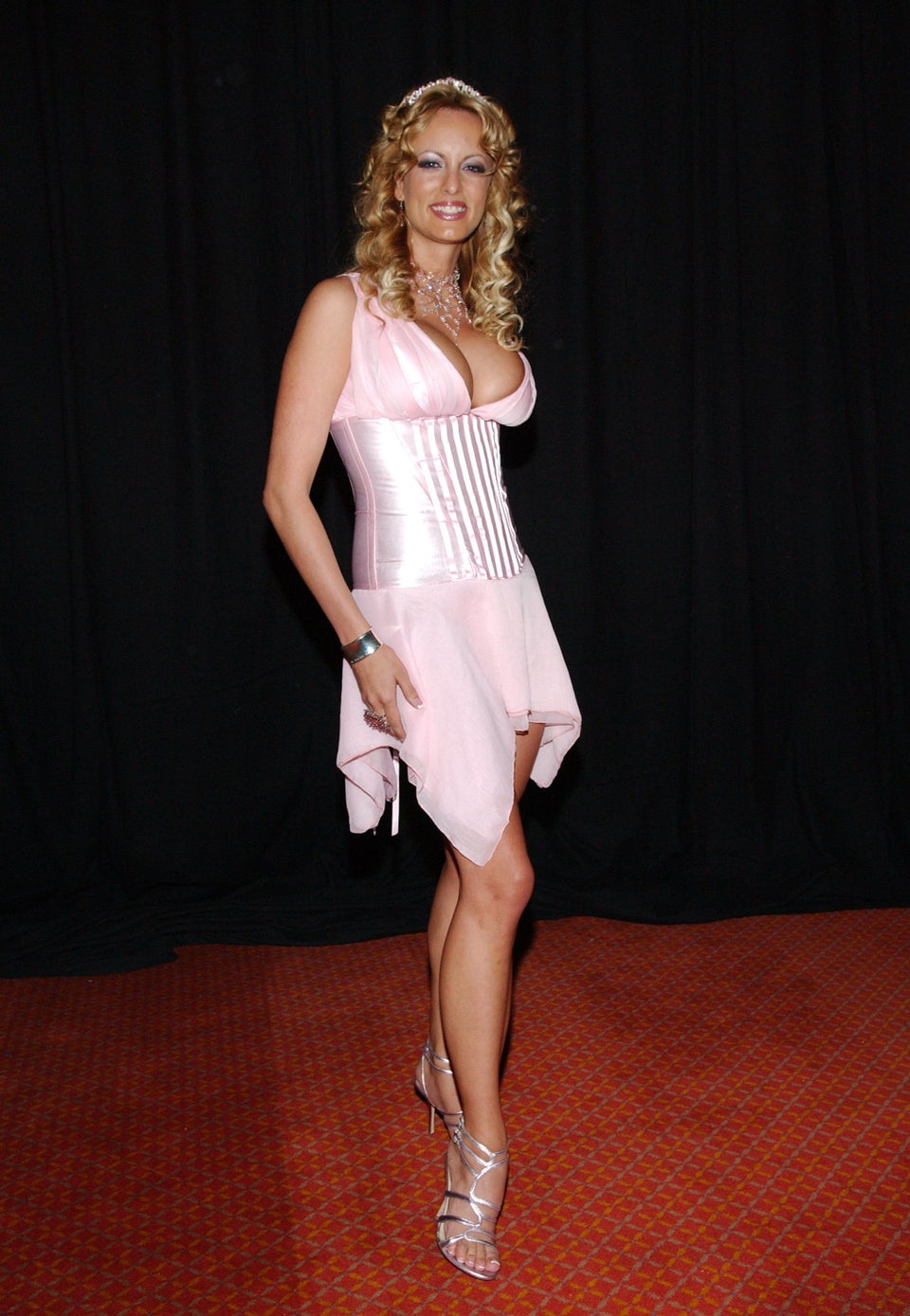 Stormy Daniels Through The Years
Popular in the Community