Former adult film actress Stephanie Clifford confirmed her reported affair with President Donald Trump in a previously unpublished 2011 interview with In Touch, the magazine revealed Wednesday.
The newly disclosed comments by Clifford, whose stage name is Stormy Daniels, lend credence to last week's Wall Street Journal report that a Trump lawyer arranged a $130,000 payment to her in October 2016 ― right before the presidential election ― to keep quiet about the relationship. Trump's legal team and Clifford have denied both the affair and the payment.
But in 2011, In Touch says, Clifford told the tabloid that she had sex with Trump in his Lake Tahoe hotel suite in the summer of 2006, the year after Trump had married his third wife, Melania Trump, and just months after she gave birth to their son, Barron Trump.
The magazine chose to publish the interview this week in light of the Journal report and Trump's rise in significance, magazine spokeswoman Kelsi Ignomirello told HuffPost.
"Donald Trump is clearly a more relevant public figure now than he was in 2011," she said.
Clifford told In Touch she met Trump at the American Century celebrity golf tournament in July 2006. Wicked Pictures, the adult film company Clifford worked for, was a sponsor of the tournament's gift lounge, where Trump allegedly approached her. He asked for her phone number and invited her to dinner in his hotel room, according to the 2011 interview.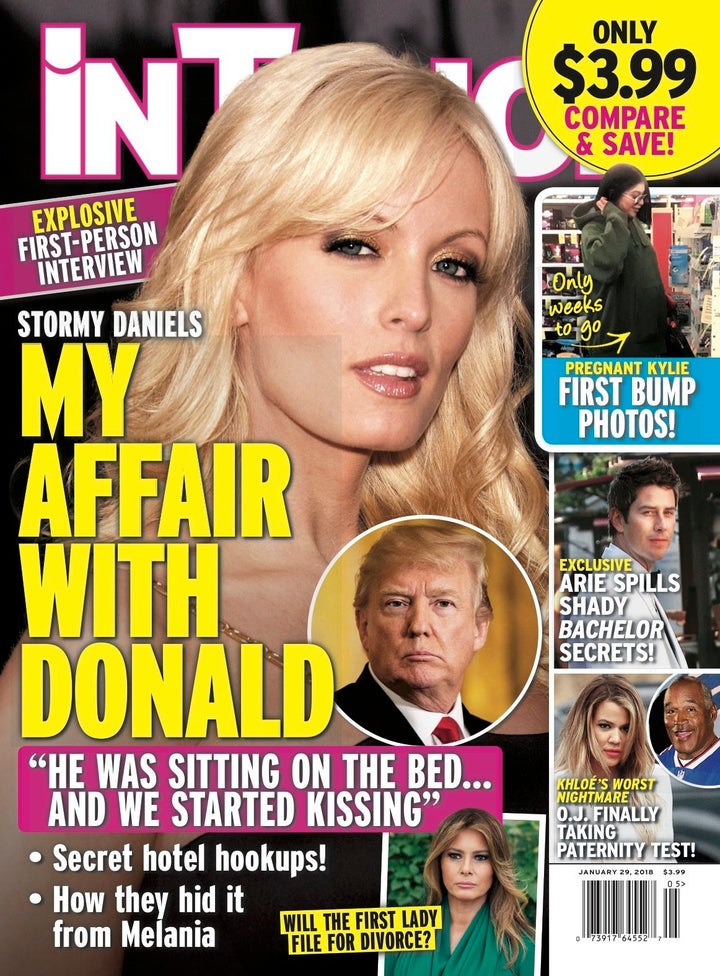 "Oh, don't worry about [Melania]," Trump allegedly told Clifford when she asked about his marriage during dinner. The pair had sex after finishing their meal.
"I remember thinking, 'I hope he doesn't think I'm a hooker.' Not that I have anything against hookers. I just personally have never done it," Clifford told In Touch.
She described the sex as "textbook generic," according to the magazine, and added, "I actually don't even know why I did it, but I do remember while we were having sex, I was like, 'Please, don't try to pay me.'"
A friend who corroborated Clifford's story at the time to In Touch in 2011, fellow porn star Randy Spears, recalled Clifford describing the encounter as "pretty boring."
This isn't the only tryst Trump allegedly pursued at the 2006 golf tournament. Just weeks before Trump's 2016 presidential victory, adult film actress and director Jessica Drake came forward with allegations that at the event, Trump grabbed her, kissed her and offered her $10,000 for sex.
Drake is one of more than 20 women who have accused Trump of sexual harassment and abuse over several decades. He has repeatedly denied all of the allegations.
Clifford told In Touch that at the end of her evening with Trump, he promised to cast her as a contestant on his NBC reality show "The Apprentice."
"He goes, 'People would think you're just this idiot with blond hair and big boobs. You would be perfect for it because you're such a smart businesswoman,'" she recalled that Trump said.
"He told me once that I was someone to be reckoned with, beautiful and smart just like his daughter."
He used the promise of casting her as a reason to keep in touch for the next year, according to the interview, and called her from a blocked number "about every 10 days" or whenever he "saw or read about me somewhere." Her ex-husband, Michael Mosny, corroborated her claims that she and Trump frequently spoke.
At one point in their relationship, In Touch quotes her as saying, Trump even compared her to his daughter (presumably Ivanka, since the president's other daughter, Tiffany, was a child at the time).
"He told me once that I was someone to be reckoned with, beautiful and smart just like his daughter," Clifford allegedly said.
Trump appeared to try to initiate sex with her again in July 2007 when she visited his bungalow at the Beverly Hills Hotel, Clifford said. Her rebukes marked the beginning of the end for their relationship, she recalled.
"He just kept brushing my hair off my shoulder and kissing my neck," she alleged. "And he was like, 'So, can you stay?' And I was like, 'No, I gotta go.' I left, and he kept calling me less and less over the coming months."
Neither the White House nor Clifford have yet to comment on the In Touch interview.
Before You Go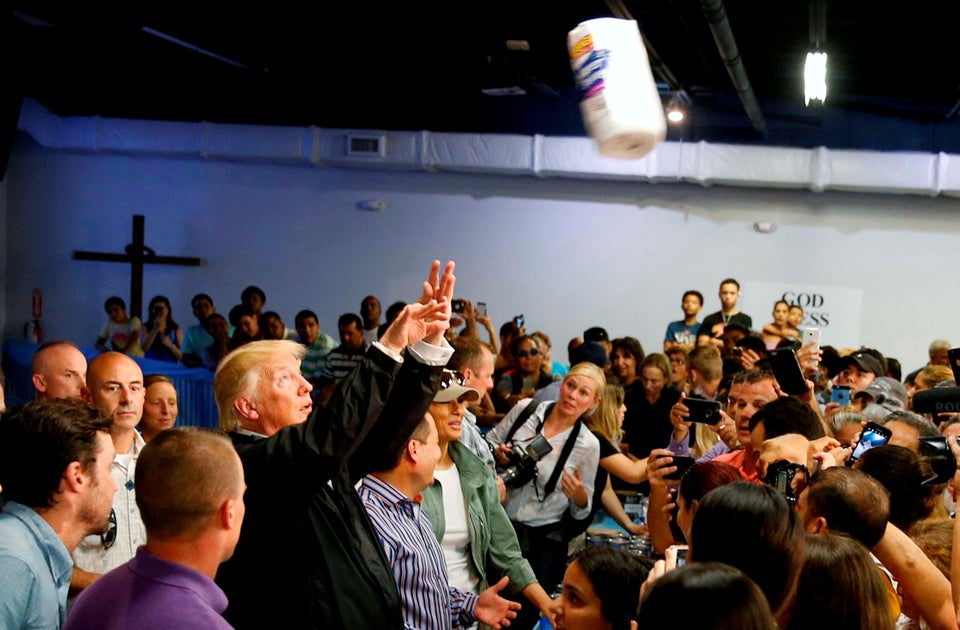 Donald Trump's 2017
Popular in the Community