Former adult film actress Stephanie Clifford says she is ready to tell her story after the president's lawyer reportedly breached a nondisclosure agreement preventing her from speaking publicly about her alleged affair with President Donald Trump.
The actress, who goes by the stage name Stormy Daniels, said through her manager on Wednesday that attorney Michael Cohen invalidated their agreement when he acknowledged on Tuesday that he'd paid her $130,000 in a "private transaction" just before the 2016 presidential election.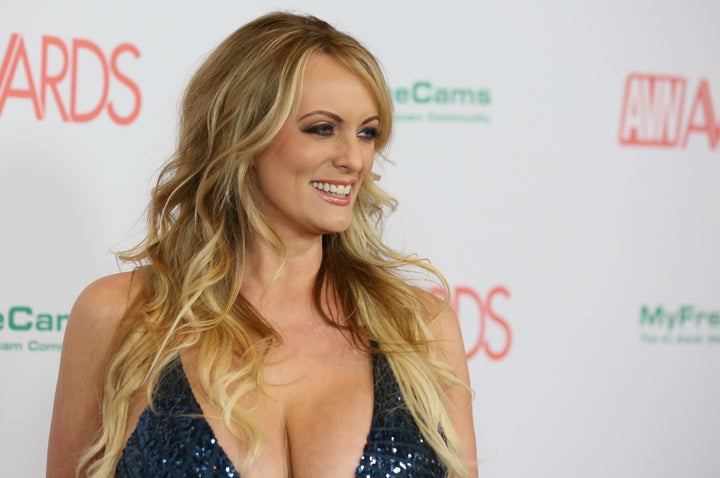 The alleged affair between Clifford and Trump made headlines in January when In Touch Weekly revealed excerpts of a previously unpublished 2011 interview with the actress.
The interview appeared to validate a Wall Street Journal report that Trump's lawyer arranged a $130,000 payment to Clifford in October 2016 to buy her silence about the relationship. Trump's legal team and Clifford initially denied both the affair and the payment. 
But on Tuesday, Cohen acknowledged to The New York Times that he'd paid Clifford $130,000 out of his own pocket ― although he would not address why he made the payment or whether Trump was aware at the time.
"Neither the Trump Organization nor the Trump campaign was a party to the transaction with Ms. Clifford, and neither reimbursed me for the payment, either directly or indirectly," Cohen told the Times. "The payment to Ms. Clifford was lawful, and was not a campaign contribution or a campaign expenditure by anyone."
Another article published Tuesday at The Daily Beast reported that Cohen is shopping a book proposal about Trump that would discuss Clifford's story.
In the wake of these reports, Rodriguez said her client is now free to speak publicly about her alleged relationship with Trump and will soon announce how and when she will do so.
Rodriguez, Clifford and the White House press office did not respond to requests for comment.
In 2011, In Touch said, Clifford told the tabloid she'd had sex with Trump in his Lake Tahoe hotel suite in the summer of 2006, the year after Trump had married his third wife, Melania Knauss, and just months after she gave birth to their son, Barron.
Clifford described the sex as "textbook generic," according to the magazine, and added, "I actually don't even know why I did it, but I do remember while we were having sex, I was like, 'Please, don't try to pay me.'"
An attorney for Clifford released a statement on her behalf in January denying that the affair happened. But the actress has evaded direct, public questions about whether she had a sexual relationship with Trump. 
Calling all HuffPost superfans!
Sign up for membership to become a founding member and help shape HuffPost's next chapter