Waters in all shades of blue, from light sky blue to turquoise, and gorgeous beaches drenched in white, golden or black sand pass in front of the user's eyes at TripInView.com, a site that offers a new way of choosing one's vacation. TripInView is an innovative application that provides documented video on the Mediterranean coastline countries from France to Spain, Italy and Greece and from Malta to Portugal. With dozens of hours of helicopter flights and a skilled crew filming the relevant shores, it offers a live, magical journey for the senses as the visitor can "visit" the coasts and beaches of the Côte d'Azur, the Italian Riviera, the Greek islands, stunning Malta and the inexhaustible Iberian Peninsula. At the same time, the application offers practical details about the aforementioned shorelines which are not presently available anywhere else.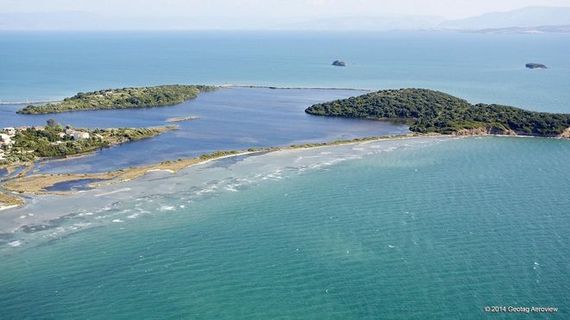 TripInView's president, Achilles Chaztinikos, was kind enough to guide us through the inspiration and the applications behind the company.

-Can you describe what TripInView has documented to this day?

As of the 1st of May of this year, the website and the IOS app of TripInView depict the entire Mediterranean coastlines of Spain, France, Italy, Greece, Malta and Portugal. The view is inch-by-inch, without any gaps, taken from a helicopter, in high-definition video (full HD) and with ultra-high resolution photos.
-How did you conceive of the idea of TripInView? To go up in a helicopter and record video of the shoreline, beginning with the beaches of Greece?

The idea was born in 2011, when a German friend asked my co-founder, Vangelis Kasimatis, about his ideas and tips for holidays he intended to take that summer in Greece. My partner, besides written notes and instructions, decided to enrich his proposals with photos and video for the pertinent destinations. There, he quickly realized that with the exception of some well-known landmarks (points of interest such as beaches, anchorages, marinas, villages, etc.), even in the most famous destinations of Santorini, Mykonos, and Corfu, there weren't any quality photos and video to speak of. So, I came up with the idea of covering the gap with videos and photos, to be taken from a helicopter, in order to create a comprehensive visual archive of the Greek coastline. After a thorough investigation, we found there wasn't a holiday destination in the world offering any visual material. Based on this dearth of material, we created the unique and original idea of synchronizing the video with photos and offering this material (visual content) on the internet for free and, as such, after 3 years of hard work, we arrived at TripInView.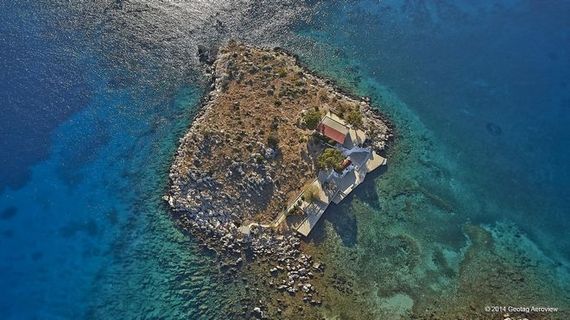 -What exactly can the user see of each specific beach, apart from its "live" beauty? Is there any information about hotels, restaurants, campsites, etc. of the region?

At the moment, TripInView has 600,000 helicopter photos and 250 hours of video from the Mediterranean coastline, covering 339 destinations and containing 7,727 points of interest such as beaches, anchorages, marinas, ports, villages and cities. For all this material, there are numerous maps and texts where one can locate, for example, all the 4 and 5-star hotels with this number growing daily as a "pin your hotel on our photos" option is open and free of charge to all hoteliers.

-How does TripInView work for the everyday user?

When a visitor enters the site, he can see photos and videos of desired places, destinations and countries in three ways:
(a) if one knows the name of the destination (for example, the Ionian island of Lefkada in Greece) and its location on a map, one can click the icon "map search" and look into anything he chooses;
(b) if only the country of preference is known, the "build your trip" option can be selected along with a combination of filters (for example, family style, luxury, or romantic) and the site will suggest places that meet the chosen criteria;
(c)a third option is to choose from "our picks." Overall, the site is easy to use, even for those who simply want to view videos and photos for their own inspiration, even if just to dream.

-Last year you began from the Greek coastline. What impact did it have? Do you have any statistics on the site's traffic?

It is still too early to speak about statistics and traffic. Surely, our numbers are impressive for a fresh site but what is even more encouraging is the fact that, in the first 2 months since its release, TripInView saw visitors from 172 different countries, and all this without any communication or advertising. Even more importantly, the time spent and pages per visit have already reached a level that is three times the average in its category.

-After Greece, what convinced you that enlarging TripInView to include other European coasts would be fruitful?

Greece's beaches were our first major (pilot) project. From the beginning, the idea was to present the country's total shoreline. And I cannot deny that we are already thinking of extending our coverage to the country's lakes, rivers and mountains and, generally, to any interesting point on Earth.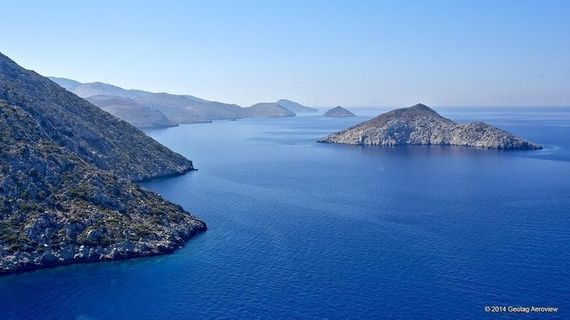 -Are the coasts of the Caribbean in your plans?

Rightly so. The Caribbean is very high on our list of priorities.

-Has any interest in (the purchase of) your start-up been shown by any major international company?

No, it is not something that is in our medium-term plans or objectives. It is, I think, very early even to provoke the interest of the big international players. We are discussing, however, and intend to continue to discuss with private investors (such as equity funds) about the possibility of acquiring a minority participation.

-Is TripInView similar to Google Maps, simply centered around beaches and tourist destinations?

No, TripInView is not at all similar to Google Maps or Google Earth. TripInView begins where Google Earth ends and with a very big difference. Apart from the actual photos and video, it has synchronized the video with the photos. If you seek a true comparison, it would be safe to say that it is closer to Google Street View, but for a shoreline rather than a road and from the viewpoint of a helicopter rather than the height of the human eye.

-What are your future plans for TripInView?

The Turkish coastline is our next immediate project. The continuous enrichment of the site's content is our goal along with the development of any potential revenue sources. The provision of this unique visual material (providing the content as a paid service) to other interested parties is in our sights. We see this as a unique and original material which we would like to share with anyone who wants to exploit it. For example, we are in advanced discussions with various national and local tourist agencies in some of the countries for which we have produced filmography and photography. Their interest has been truly overwhelming.
-Does this app require passion?
Yes, lots of passion, indeed!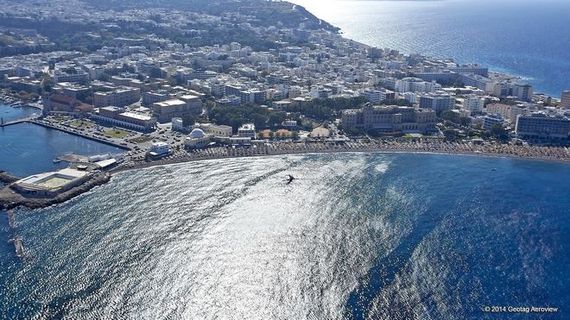 Photos: Courtesy of TripinView