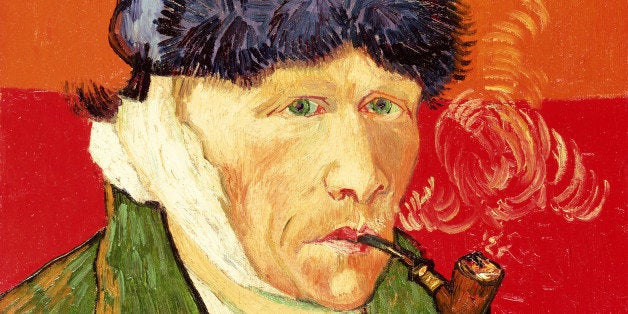 While researching my book on Van Gogh's Sunflowers I was astonished to find that the artist's self-mutilation had been reported soon after it happened in a Parisian newspaper. It appeared in Le Petit Journal on 26 December 1888, three days after Van Gogh slashed off the lower part of his left ear, following a row with Gauguin. Until recently, only one short newspaper report of the mutilation was known, which was published a few days later in an Arles weekly, Le Forum Républicain.
The newly discovered article in a Parisian daily records important details. Le Petit Journal reported that Van Gogh used a razor. He then went to a "house of ill repute", where he "gave his ear in a folded piece of paper" to the doorkeeper. Van Gogh told the recipient: "Take it, it will be useful". These baffling words suggest that Van Gogh must have been suffering from an acute mental problem throughout the night, and did not just slice off part of his ear in a passing moment of madness.

REAL LIFE. REAL NEWS. REAL VOICES.
Help us tell more of the stories that matter from voices that too often remain unheard.
Read more on The Art Newspaper