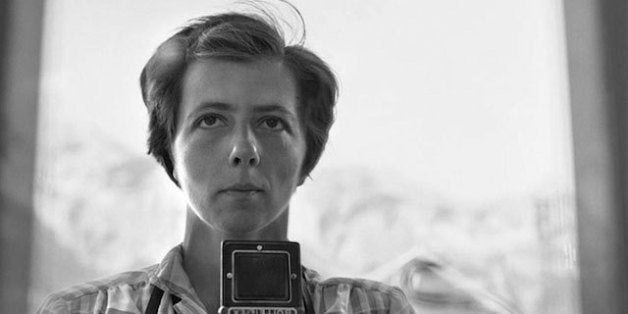 Finding Vivian Maier, the documentary about the nanny who's gained incredible posthumous fame for her previously unseen work as a photographer, was released this past weekend in the UK. But in addition to garnering reviews, it's also bringing a longstanding but little-covered conflict over Maier's work and archive to light. The film's release has "fuelled a row between the men whose accidental discovery of her work … led to Maier belatedly coming to the world's attention and garnering a posthumous reputation on a par with Henri Cartier-Bresson," the Independent reported.
The documentary was made by John Maloof, the principal holder of Maier's work and belongings. It follows his journey of discovery, from purchasing a box of her negatives on a whim at a Chicago auction in 2007 to Googling her and finding her obituary in 2009; from beginning a quest to learn who she was to representing her estate and making contemporary prints of her work in conjunction with Howard Greenberg Gallery. Finding Vivian Maier is singularly focused on Maloof and his relationship with the dead photographer; nowhere along the way does the film mention that anyone else had also bought and discovered Maier's work at that same Chicago auction.
Calling all HuffPost superfans!
Sign up for membership to become a founding member and help shape HuffPost's next chapter
Read more on hyperallergic.com