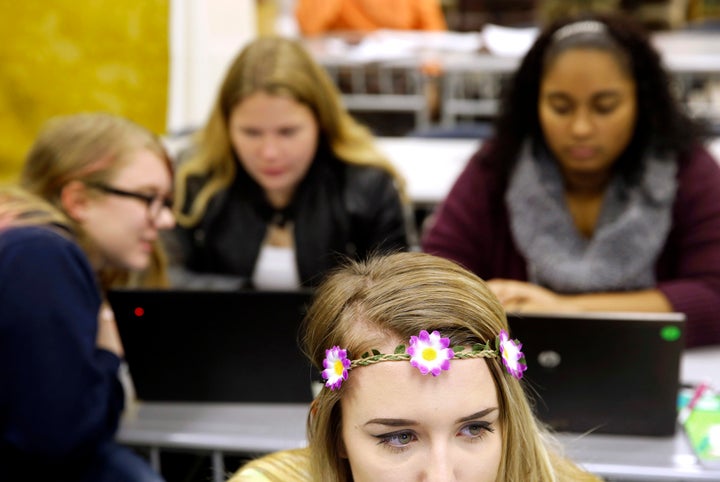 StoryCorps is taking a break from its regularly scheduled programming to encourage students to talk to their grandparents about the 2016 presidential election this Thanksgiving holiday. 
StoryCorps, a nonprofit organization dedicated to recording the stories and histories of Americans across the country, maintains an app that archives recorded interviews in the Library of Congress. Last year, StoryCorps initiated the first Great Thanksgiving Listen, in which students were encouraged to interview older family members or friends about their lives. With the help of classroom teachers around the country who assigned the project, the organization collected interviews from over 100,000 participants. 
This year The Great Thanksgiving Listen is switching gears. Instead of asking students to talk to their elders about their personal histories, they will be talking to them about the election. In subsequent years, The Great Thanksgiving Listen will return to its original theme, according to StoryCorps founder Dave Isay, but this year's historic election provided a rich opportunity.
"The focus is trying to get wisdom from grandparent and elders about how to heal the divide in this country," Isay said. "We're trying to create a national moment of listening at this time of incredible discord and divide. This is one time only. Then we'll go back next year to working with teachers to create the history of a generation."
These trends make it even more important for students to talk to their elders about what's happening, Isay said. 
"What we know is that the microphone and formality of these interviews give you the chance to talk about things you don't normally talk about. I think students who participate get a chance to honor an elder. It tells [the person who's being listened to] they matter. We live in a country where many people across the divide feel like their lives don't matter," Isay said. 
The organization will be partnering with school districts and educators across the country and with education groups including Teach for America and the nation's two largest teachers unions for the project. 
Rebecca Klein covers the challenges faced in school discipline, school segregation and the achievement gap in K-12 education. In particular, she is drilling down into the programs and innovations that are trying to solve these problems. Tips? Email: Rebecca.Klein@huffingtonpost.com.
REAL LIFE. REAL NEWS. REAL VOICES.
Help us tell more of the stories that matter from voices that too often remain unheard.