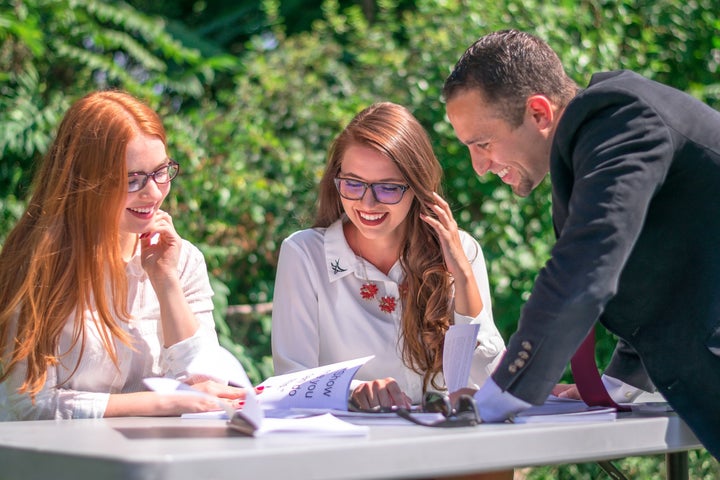 Mike Fallat, founder of DreamStarters University, helps entrepreneurs write books in 30 days. His newest book Attractive Story Selling is on pre-sale now.
Thanks again for taking the time to share your thoughts on your new book. What inspired you to write it?
Mike: First of all, thank you so much for the opportunity. The inspiration to write the book came from my past two years of helping entrepreneurs write their own books. I became an absolute student of effective storytelling, and I wanted to share with the world what I've seen work really well for me and my clients. Entrepreneurs usually fail because they don't let others know who they are and what they do. They don't specifically define the problem they solve for their customers, and they fail to acquire the necessary attention from their target audience. My new book ATTRACTIVE STORY SELLING outlines how entrepreneurs can use their story as their competitive advantage to attract the attention they deserve.
Can you describe your upbringing and how it shaped the path you have taken and find yourself on?
Mike: I was born and raised in Pittsburgh, PA. My dad was a heating and air conditioning guy at the airport for 35+ years, while my mom was a stay-at-home mom. There is no doubt that seeing my parents struggle financially caused me to take a different road and become an entrepreneur. We always had beat-up cars, never took a single family vacation, and my parents always seemed to worry about money. Even though I didn't know anyone who owned a business growing up, I knew being a business owner was the key to financial, creative, and personal freedom. Since my dad is one of those guys who can fix anything, I learned a lot from him about RESOURCEFULNESS, which I believe is the #1 attribute an entrepreneur needs to succeed, especially if they're starting from zero like I did. My mom, who has always been my biggest supporter, taught me the importance of compassion and sincerity. Overall, growing up in a hard-working, blue-collar city like Pittsburgh taught me the importance of integrity and gave me the perspective to understand and appreciate people from all walks of life.
What did the process of writing a book teach you about yourself personally or professionally?
Mike: The first book I wrote a few years ago titled DREAMSTARTER – THE STARTUP BUSINESS GUIDE FOR THE DIE-HARD ENTREPRENEUR taught me the importance of clarity and simplicity. My second book taught me that my own story is getting better and better. Once we have a goal and take the correct steps to achieve it, it is amazing how much better each of our stories gets the more we pay attention to the direction of our lives. Once you realize everything you do in life can and should be used to your advantage, then you become very picky about how you spend your time and energy. When you spend your time doing only things you find valuable, this shows up in your business as well. A better you ultimately leads to a better business and product, no matter what you're selling.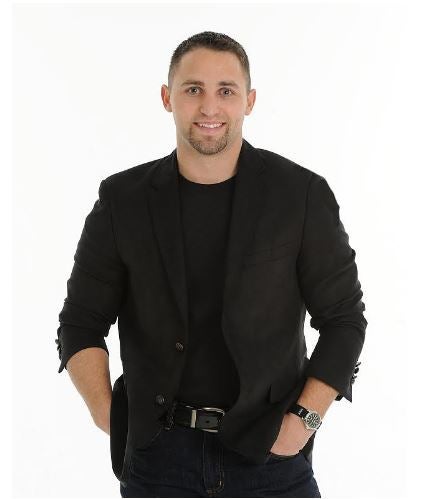 What are the main lessons you hope readers will be able to take away?
Mike: The main message I want readers to take away is this: use what you have that no one else has–YOUR STORY. It's your competitive advantage and truly the most attractive thing about you. There is so much power in using your own life experience, expertise, passion, and viewpoint to connect with your target audience. We all want to buy from people we know, like and trust. And the only way to get to know someone is to hear their story. The more people know about who you are and what you stand for, the better your relationships, partnerships, and overall business will do. To TELL your story is not enough. You have to be able to SELL your story. By following the advice in my new book, you will attract the attention your business deserves and get people to fall in love with your business and brand.
What is the best advice you can share that didn't make it into the book?
Mike: The best advice I have to offer that I didn't put in the book includes the basics of being an entrepreneur. You see, attracting attention is not good enough. It's what you do with it that matters. In order to start a business, you need to have a vision, the ability to be resourceful, and you need to keep things very simple. All of these things I discuss in my first book, so I left them out of this one. The more people who hear and connect with your story, the more people you can help. If you are stuck working at a job you hate all day, then you will have no time to share your real abilities with the world. Once you are in the right vehicle that allows you to go wherever, whenever, and to be who you want to be, the next step is to start building relationships with other people who can help you reach your goals.
Who are your mentors and how have they shaped your development and success?
Mike: I think mentors are critical to one's success. A few people I follow closely are Grant Cardone, Hank Norman, and Ed Mylett, each of them for their respective insights into different aspects of business. In addition, I've had the opportunity to work with people like Anthony Lolli and Floortje Lopes who I also admire a great deal. When you surround yourself with real professionals (whether on social media, via books, or in person), you have the opportunity to pick up different qualities and perspectives from them that might not otherwise be possible. Mentors assist me in setting professional targets for where I want to go, and they are helpful guides for me to refer to as I manage my own business.
How do you pay it forward?
Mike: I pay it forward by trying to be the mentor I would want in my life to anyone who asks me for advice. I try to reverse engineer everything. I am constantly asking myself, "If I were them, what would I want?" The answer to that question is usually not hard to find. I want fast responses, honest answers, and 100% transparency, so I provide these things to everyone I meet.
Related
Popular in the Community