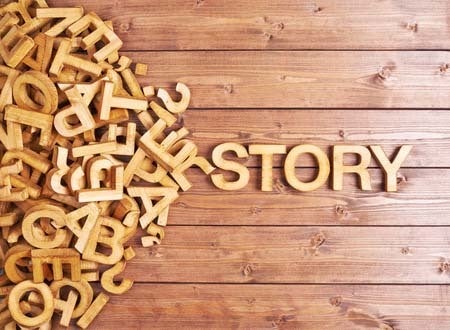 We all have a story to tell, but ah--how to tell it, that's what keeps us at our desk, scribbling in our notebooks, looking for the scenes and moments that we carry in our hearts. Our job as memoirists is to translate what we know and remember to the page, to put images and wispy memories into language and story. Memoirists sometimes feel they have a story that ought to be easy to tell. After all, we know what happened in our lives and why we want to write about it. But this is where memoir writers struggle. A well-written story is more than "what happened." And a reader of memoir looks for much more than "what happened to you." The reader wants to be transported into your world, and needs to see how your story helps them, or inspires them in some way. There needs to be a universal connection.
There is a plot in memoir—the "what happened when" part; there's character development, which means understanding the arc of the ways that each major character—including yourself as a protagonist—changes and grows during the story. The craft of writing a story means stepping back from our subjective relationship with ourselves and our memories and offering images and feelings that bring the reader into our story world. To do this we need to write in scenes .
In a scene you have: action, characters, place, time, a significant moment, vivid descriptions and sensual details. These sensual details are the key to bringing your reader into your world. Taste, vivid colors and description, smell, sound—specifics that tune the reader's brain into your own brain's wavelength. There are some very interesting studies that show how the brain of the reader merges with the story being told because of these sensual details.
The other thing important in your scene is that you, the protagonist, have a desire, a need, something that's important to you. The reader identifies with you and your quest, and through your eyes, they learn something new. This is why we read—out of curiosity, to have a new experience and learn something about the world we didn't know before. I think this is why memoir is so popular now—our need to connect with the experience and life wisdom of others. Our need to feel connected to a larger community.
Write your story! Allow the muse to come to you from that inner voice you hear telling you to be brave, and write. We have a community to support you at the National Association of Memoir Writers—take a look at what we've been doing and what's coming up soon!
Related
Popular in the Community