On November 28th, Adult film actress Stoya came forward with rape allegations against former boyfriend and adult film actor James Deen. Over the next few days, four other women also came forward with similar allegations of rape on and off-set. Shortly before, Christy Mack's domestic violence and sexual assault case against War Machine again received national attention when her perpetrator tried to play off rape and violent physical assault as consensual sexual proclivities she'd developed working in adult film.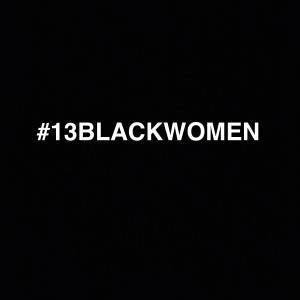 Daniel Holtzclaw, an Oklahoma City police officer is currently on trial for rape of at least 13 black, low income women, many with drug and prostitution convictions. The thirteenth witness testified December 2, and closing arguments will take place next week. Recently, the Associated Press released an investigative piece revealing that over 1,000 police have lost their jobs over sexual misconduct reports filed over the last over a 6 year period. Late this summer, New York Magazine published a feature of over 35 women who allege to have been raped or molested by Bill Cosby over several decades.
Now is a powerful moment of mainstream media attention to sexual assault of victims that often get ignored -- because they're sex workers, because they're promiscuous, because they drank, because they are black, because they are poor, or because they have criminal convictions.
It's even harder for communities under attack: communities of color, queer communities, and sex worker communities.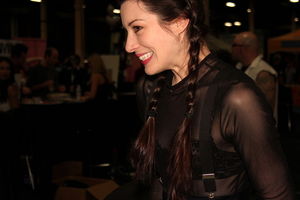 First, survivors from marginalized communities are systematically ignored, blamed or discredited--even more so than all survivors are. Writing about why she didn't call the police or come forward after being raped on set, former Adult film actress Tori Lux wrote in the Daily Beast that "people--including the police--tend to believe that sex workers have placed themselves in harm's way, and therefore can't be assaulted."
From 2011 and 2012, West Sacramento, California police officer Sergio Alvarez preyed on sex workers, drug users and other women, described in court as "down-and-outers," that he believed would not report his assaults; the police department failed to investigate complaint's until one of the victim's fathers came forward.
The women he targeted were marginalized, many had been arrested before and had been charged with doing sex work and/or with using or having drugs...One of his victims said that reason she did not come forward was because "I didn't think anyone would believe me." Most of the 13 women said the same thing...This is the reason why most sex workers and marginalized victims do not come forward, because they are afraid that their voices will not be heard. With him being a white male, with him being a police officer and them being black and marginalized, they feared that they would be discounted.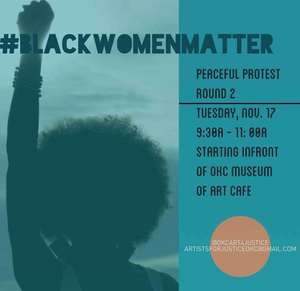 Second, survivors often face pressure to condemn their community from the mainstream while facing pressure to stay quiet to avoid perpetuating mainstream violence against the community-at-large. As Incite Collective wrote: "[w]omen of color who survive sexual or domestic abuse are often told that they must pit themselves against their communities, often portrayed stereotypically as violent, to begin the healing process. Communities of color, meanwhile, often advocate that women keep silent about the sexual and domestic violence in order to maintain a united front against racism."
The same is true for sex workers: on the one hand, mainstream feminists and social service organizations often tell sex worker survivors to leave sex work and to contextualize their entire understanding of their community as violent as part of healing. On the other, as an adult film actress told me: "there is so much pressure to not talk openly about abuse that happens, because the entire industry is under attack, and there's this fear that you're just feeding calls to suppress or criminalize your job." Earlier this year, Red, a former erotic dancer and activist told me "There's this feeling that we should be grateful for whatever we get, how dare you challenge these nice men who control us? There's a lot of hostility [towards doing something that] threatens the interest of a club, because if a club goes down...we have to find a new place to work in a city that's already saturated."
Being involved in sex work does not equate to being harmed. Despite porn being a legal form of sex work, and it occurring in a controlled environment such as a porn set, this blame-the-victim mentality is still inherent in much of society. In turn, sex workers are silenced and our negative experiences are swept under the rug as we try to protect ourselves from the judgment of others--or worse, a variety of problems ranging from further physical attacks to professional issues such as slander and/or blacklisting.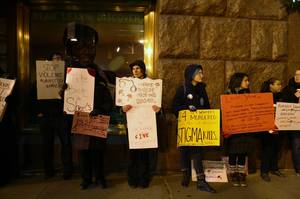 Perhaps we're ready to listen to Lux and other sex workers, and start standing in solidarity with sex workers when they ask us for support against violence and labor rights abuses. Perhaps we can stop projecting our own feelings about the sex trade as a form of violence and stop using their victimization to rally support for demonizing and dismantling adult work communities. Perhaps we are also ready to exercise more sensitivity towards sexual assault survivors of color and queer survivors and stop pushing mainstream carceral approaches to sexual and domestic violence while perpetuating unforgivable stereotypes that dehumanize and incarcerate men of color and tear apart communities of color. And perhaps we can start recognizing how bias against sex workers and drug users and bias against people of color compound each other to marginalize survivors of violence; and start recognizing how carceral approaches to violence within the sex trade and violence within communities of color intersect and harm communities.
I'm uplifted by Christy Mack's powerful advocacy for survivors of domestic abuse and assault after being attacked and the adult industry's rapid mobilization around her and following Stoya, Tori Lux, and other womens' allegations against James Deen. I'm uplifted by the impact of local Oklahoma City Artists for Justice and other activists mobilization around Holtzclaw's trial and in support of Holtzclaw's victims.
I'm also impressed by mainstream media sensitivity in covering both news stories. Perhaps the tide has finally turned, and the dominant belief is now that rape is never the victim's fault, that the savior routine needs to be dropped, and that marginalized groups must lead responses to violence within and against their communities. And perhaps that broader shift will give these communities more space to address internal and external acts of intimate partner and sexual violence against their members in a way the mainstream never could.