So you said yes, now what? Behind the grandeur of every wedding is the dreaded budget. While most ladies dream of fancy receptions and destination weddings, some ladies settle for simple church weddings just because of the cost it would take to have large weddings.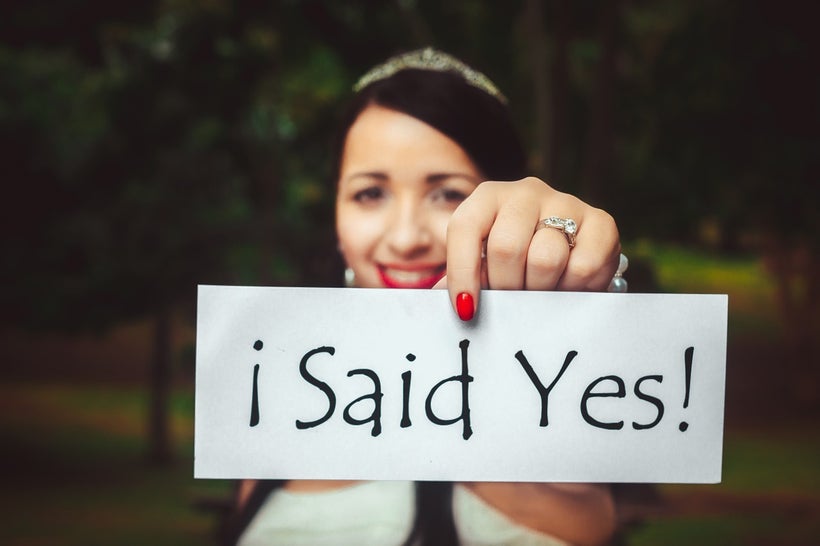 Budget is the most important factor for your wedding. This is the reason why most engaged couples tend to cut down on even the necessary details of weddings like wedding favors and even getting wedding planners. Don't you know that wedding planners could actually help you manage your budget? Read on and find out tips from our wedding planners on how to save on their wedding day!
Make a List
First thing on the list is to make one. Nothing beats a written financial plan that shows the budget allotment that you could always look at when choosing your wedding vendors.
"Focus on the elements & details that are most important to you. Trying to incorporate too many "things" can make your wedding seem cluttered and/or lose impact on the most important things you really want noticed...that really say who you are as a couple. Pretty much everything cost money & time, so sit down & make a list of all the elements you are incorporating & where you plan for these things to go to really decide if they are necessary & impactful. You'll find that you'll be able to easily scale back on a lot which will be a cost savings all around."
Prioritize
While making your list make sure to put things that are important at the top and have everything else at the bottom.
"The best advise I can give couples who are planning their wedding budget is to prioritize, prioritize, prioritize. Determine, honestly, the elements of the wedding day that are most important to you, and decide on what's not quite as important to you. If you can allocate your budget according to your personal hopes for your day, you'll feel like you can splurge on the things that will make you happiest to have, while not spending more than necessary on the elements that aren't quite as important."
DIY is the way to go
Why spend a fortune when you can do it with your hubby? Do it yourself and add a touch of personality into your wedding favors without breaking the bank!
"It is all about DIY where you can, if you have the time/energy/patience. Don't pay $100 for a "Pick A Seat, Not A Side" sign for your ceremony. Grab your besties, scroll through your Pinterest, and get crafty with you pals by making some (not all because that can be really overwhelming) of your wedding day décor and details. You'll have fun with your friends, you'll personalize your perfect day, and save a little green. Fabulous!"
Guest Count
First thing's first, it's your day and you want to share it with everyone but you can simply keep it to your family and close friends.
"When our couples need to stretch their budget, we ask them to reconsider their guest count. The guest count is the biggest driving factor in your overall budget, from food to the number of centerpieces needed. If you can narrow the list down to those you'll truly cherish attending the wedding, your wallet will thank you!"
Repurpose
Choose items that can be reused. Like furnitures, it's best to have details in the wedding which can be repurposed during the reception.
"Re-purpose design elements from one area of the wedding to another. For instance, move large ceremony arrangements to the reception entrance, use bridesmaids bouquets as accent pieces throughout the room (at the bar, near the cake, on the head table), and take centerpieces from the reception and put them at the farewell brunch."
Pick the Right Flowers
The right flowers will not only be based on the color or your theme but its practicality as well.
"Choose seasonal and local flowers for your wedding. This will cut costs as your florist won't have to out-source and import any out-of-season flowers."
Do your Research
Don't go for the most expensive vendors, do your research and choose based on your taste and budget as well. Read, read, and read, nothing says more about a wedding vendor than the reviews left by previous clients.
"Book the best vendor you can afford but do not go above your budget for each category without removing from another category. Spending a lot on a fabulous (or name brand) photographers smallest package may not be as smart as getting everything you want from a slightly less well-known photographer."
Needs over Wants
Learn how to distinguish needs and wants. Knowing these would help you gauge where your money should and should not go.
"Figure out your must-haves and stick to them: When there's not an unlimited budget, you simply can't have everything you've ever wanted or seen on Pinterest! Couples get into trouble when they want the best band, best photographer, most expensive videographer in town, nicest meal, unlimited alcohol, and the most elaborate linens, floral design, and lighting, without having a big budget. At the beginning of your planning, determine what your one or two "must haves" are, prioritize those, and forget about the rest. If the best band in town is at the top of your priority list, that means you'll have to make sacrifices in other areas."
Drop the Florals
Yes, you could actually go through a wedding without real flowers. You could go for paper flowers or cloth ones, depending on your theme and wedding.
"We also suggest utilizing candles, vases, and lanterns instead of florals. The best thing to do when determining a realistic budget, is to pick your top 3 most important things and dedicate the majority of your budget to those. "
Utilize Technology
You don't need a band to liven up the party, if you have a playlist of your favorite songs, use the technology that we have right now and you're all set. Besides, it saves you from worrying whether the musicians would play as good as you heard them the first time!
"While we LOVE live music and highly recommend this for the ceremony and reception if budget allows, a good area to save $ in is during cocktail hour. Most guests do not even realize that there is a live group playing so using an ipod or if the venue has house music that they can stream in, great!"
Why Not Go for Tents?
Reception venues are always there so why not go for something new, tents perhaps?
"To start, the majority of the brides that we work with rent event tents from us for their wedding receptions. Price points vary for the different styles we have, so that is always a great place for us to start. Pole tents are perfect for weddings as they are a more cost-effective option than our clearspan structure tents. There are several tent décor options available such as tent walls (solid, window, and clear) and tent lighting (functional and decorative). Solid walls are less pricey than their window and clear wall counterparts; similarly, basic functional lighting that simply serves to light up your tent will be cheaper than a decorative lighting package with market bistro light strands and chandeliers. As previously mentioned, we still want to make sure that the bride is going to get the look that she wants, so if these are areas that she is watching we can discuss options on how to save money here--such as alternating the different wall types and perhaps compromising on the lighting, or not utilizing walls but adding on the decorative lighting package."
With these tips, you'll surely save money for your wedding day and even have some extra to spend especially that your honey moon's on the way.
REAL LIFE. REAL NEWS. REAL VOICES.
Help us tell more of the stories that matter from voices that too often remain unheard.
This post was published on the now-closed HuffPost Contributor platform. Contributors control their own work and posted freely to our site. If you need to flag this entry as abusive,
send us an email
.