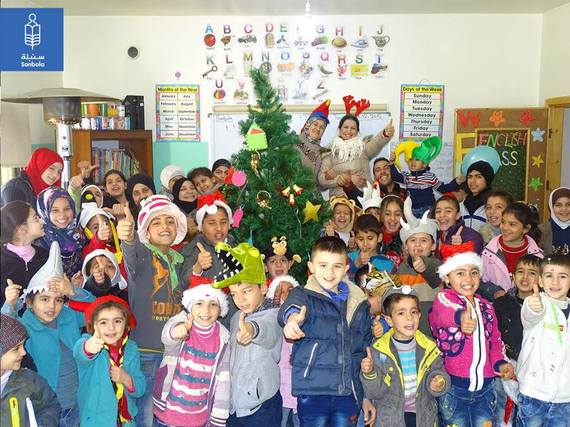 By Massa Mufti-Hamwi, Co-Founder & CEO of Sonbola
Yes, education is a right. It saves children's lives and provides the solution for a better future. However, we tend to miss a crucial detail. Exactly what kind of education can do that?
According to Incheon's Declarations at the World Education Forum (May, 2015), high quality education has become the right of every single child irrespective of his or her socio-economic or ethnic status. Why? To ensure that every child acquires the skills and knowledge necessary to function effectively in the 21st Century.
High quality education proves to be crucial, especially during times of conflict and the uncertainties such conflict imposes on people. The biggest challenge for out-of-school children is not just to enroll them in school but to ensure that they stay in school and truly connect with learning.
What would it take to create an education that would ensure that children stays and thrives in school?
That is what the NGO Sonbola aims to address when helping Syrian refugee children enroll in Lebanese public schools. First, we secure their transportation to and from school. Then, we provide them with high quality remedial support that equips them with learning, thinking and personal skills, and attempts to unlock their potentials.
This is exactly what we were able to do when we discovered the talents of the three rapping brothers.
It was during a session of psychosocial support through music, held at the Sonbola Learning Center in the Bekaa, that the three brothers revealed their amazing talents.
"What made you feel you wanted to share your rap music with the rest of the children?" I asked them.
"I felt respected and inspired," replied Samir, the eldest brother.
That straightforward response was an eye-opener; it made me realize how much we need to listen to those kids -- closely and carefully. If we don't, we'll miss them, and once they drop out of school because life is way too tough on them, their talents may remain unused and unrecognized. We need to recognize, acknowledge and effectively address their needs and aspirations.
One of the most heartbreaking responses I heard from another Syrian refugee child was, "I don't have a dream...I dream of nothing!"
Amneh, one of the Sonbola Learning Center's Syrian teachers, has a response to this statement: "Education is an art; it comes from the heart when you believe in its noble mission."
Never before have we felt the importance of our role as we do today. Never before has education been so important for the future of individuals and of society as a whole.
We, Syrian refugee teachers, are beginning to realize that we need to transform our teaching into a real education, education that reaches the whole child, not just the part that learns grammar and solves math problems. We've learned it the hard way as we have grown during this extremely difficult, heart-wrenching time into our roles as caregivers, as parents, as teachers but most importantly as mentors.
Children come to us because they trust us. They trust us because we make them feel respected and loved. Hence, they are able to believe again in education and to re-connect with learning. They're attached to school not because it is mandatory but because they realize it can indeed save their future, bring hopes and dreams into their lives again, and help them cope with these difficult times, finding a resiliency they may not even have known they had.
So, yes, education is indeed a life saver. But it makes a world of difference when we add "quality" to it as we recognize the real and deep needs of the children who walk into the schoolhouse.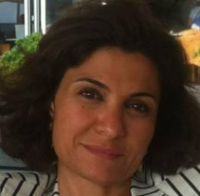 Massa Mufti has accumulated a substantive depth of diversified knowledge and experience in the field of Education and Learning across educational institutions in the United States of America, Lebanon and Syria. Massa is currently an activist highly engaged in Syrian civil society and in supporting Syrian refugees in the field of Education. She is the co-founder and Director of Sonbola, an NGO that provides education support for Syrian refugee children in Lebanon with special focus on quality and sustainability.
Calling all HuffPost superfans!
Sign up for membership to become a founding member and help shape HuffPost's next chapter