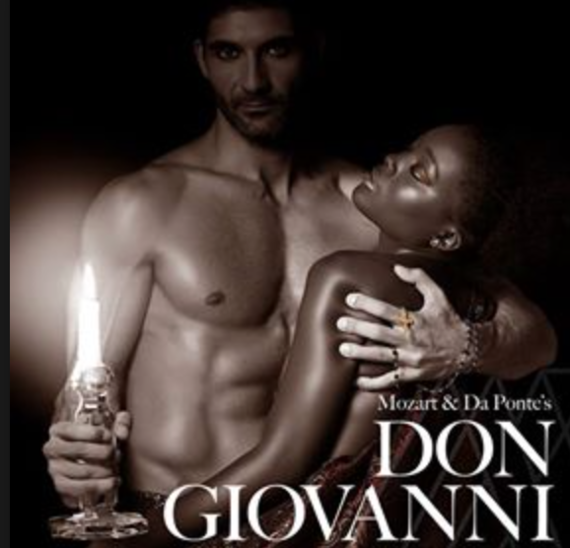 Given the amazing music I've heard lately and in the most unusual places--a barge moored in the East River where Mezzo Jennifer Rivera debuted her new CD, the Old Stone House, also in Brooklyn, where the Brooklyn Art Song Society presented a riveting recital of British music--I wasn't surprised that one of the best Don Giovannis I have ever seen was presented at the Angel Orensanz Center, a lovingly dilapidated former Synagogue on the Lower East Side, just blocks away from where a friend's great grandfather had his tailor shop in the 1900's!
It's good to know that in these dark economic times, when major companies fold quicker than you can say "finalmente," and sparkling younger companies disappear without so much as an "addio,' the art survives, somewhere, somehow.
Venture Opera, a fledgling company dedicated to "introducing opera to a new, broader audience [...] and ensuring they fall further in love with the art," couldn't be off to a more auspicious start. It was easy to say, "Mission accomplished" for the Sunday night audience was packed with people clearly under forty, many under thirty.
Any production of Don Giovanni sinks or swims in the first ten seconds of the Overture. Unless Mozart's D minor chords scare the bejesus out of me, I might as well go home as it's certain to be all down hill from there.
But any trepidation I had instantly evaporated. We were in the hands of a master super-nova, Music Director Ryan McAdams; the way he conducted those two chords had me literally shaking with fear.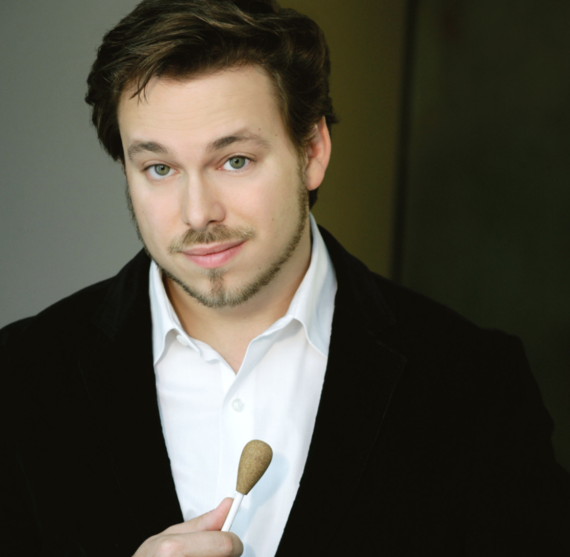 Given today's economics, which affect everything from sets, costumes and especially preparation time, I marveled at the quality and color McAdams and his orchestra achieved in what must have been a minimal rehearsal schedule. The overture was crisp, clean and frightening, the perfect harbinger of the musical quality to come.
Giovanni starts off with a rape and a murder. Not an easy feat to pull off convincingly, especially when all the characters are singing Mozart's challenging counterpoint. This production achieved the nearly impossible: not only were the voices superb but Edwin Cahill's direction continued the horrors of the Overture with his completely naturalistic staging. Throughout the evening, in concert of course with his magnificent cast, Cahill brought out the inner life of all those characters who, under less capable directors, so often fall into unsympathetic stock figures, boring the audience into complacency.
One of the benefits of performing in such a small environment where the action constantly spills out into the audience is that the recitatives, those long passages of expository talk-singing, are surprisingly effective because the audience is right there. When a character debates inner conflict, he or she seems to enlist the audience, who is practically seated within the character's consciousness. This audience was more than happy to join in the fun, making the recitatives as interesting as the arias.
Philip Cutlip, who shot to fame with his portrayal of Joseph De Rocher in Jake Heggie's Dead Man Walking, has been making a name for himself playing psychopaths. His malevolent but charming smile easily seduced the innocent Donna Anna, and his clarion baritone reverberated through the synagogue, where I imagine several ghosts of cantors past were spinning in the graves. He brought a sexy but sympathetic physicality to the role and his "Deh, vieni all finestra," was, dare I say it, heartbreaking.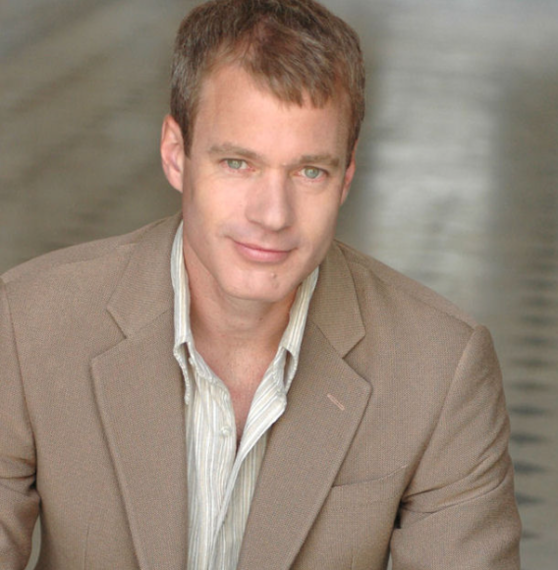 Amy Shoremount-Obra brought fiery depth to the sometimes-thankless role of Donna Anna. The only other time I've felt any sympathy towards Anna was when I saw Anna Netrebko sing her in Covent Garden. Shoremount-Obra was equally convincing and sang with sensitivity yet full-throated power, her voice shaking the rafters of the small building. It's a tremendous experience hearing a voice that could fill a theater of 3000 so up close and personal.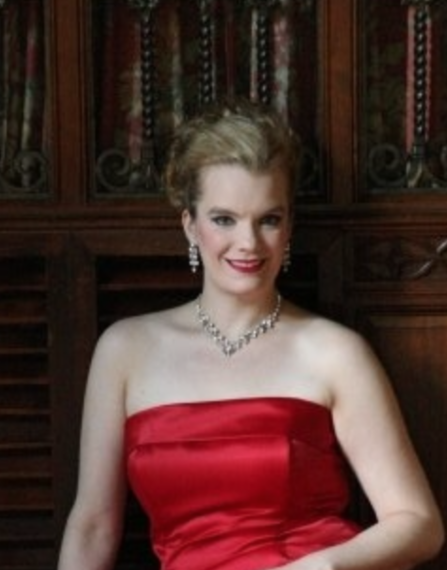 I also loved the feisty Marguita Raley as Donna Elvira, whose husky, powerful low notes were a wonderful counterpoint to Shoremount-Obra's flawless soprano. Raley transformed Elvira, easily portrayed as a whining ninny, into a woman who has learned from her mistakes and whose vengeance has become all consuming.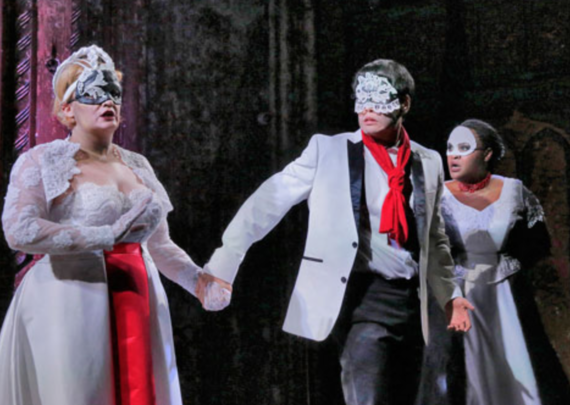 Mathew Patrick Morris as Musetto has been making a name for himself not only in opera and recitals (I saw him recently at the Brooklyn Art Song Society) but also television and theater. His Masetto was perhaps the biggest revelation of the evening. Masetto can be funny! Who knew? In addition to lovely singing, especially in "Vedrai carino" Morris had the audience cavorting with laughter. Ceclia Hall's Zerlina, the perfect counterpart to Morris, sang with a joy and ease perfect for the part.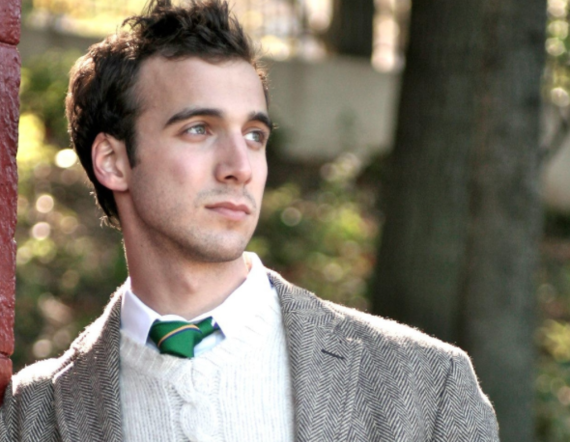 The penultimate scene of the opera takes place in the graveyard where Anna's father has been buried and a statue erected on top of his tomb. This, again, is a notoriously difficult scene to stage, as the statue, who is about to come to life, has to stand there immobile until his cue. Christian Zaremba was a rather youngish Commendatore; he must have had his daughter when he was 15, but never mind. He sang magnificently, and his youthful energy never strained the credibility of the scene. The singing and acting in that scene hurled the opera into the famous final confrontation, in which the Don is taken straight to hell.
Seasoned Baritone Rodney Gilfrey, a Mozart expert, once told me, "Whenever I'm not sure of what the scene is about or what to do, I simply listen to the music." Again, kudos to Mr. Cahill, who certainly listened to the music. With a minimum of props, no set and a single change of costumes, he staged every scene with urgency, inventiveness and most importantly, a reverence for the music--which, after all, drives the whole piece.
Mozart called his opera a drama giocoso which I suppose in the vernacular of today would be a Dramedy, part drama, part comedy. Mr. Cahill achieved the perfect balance of the two. We were horrified one minute and laughing the next.
Ending the opera as he began it, Maestro McAdams conducted a spectacular finale, his orchestra truly formidable. He never let up for an instant and sounded as deliberate and powerful in the end as he had in the Overture, easily three hours earlier.
Given their achievements here, I can't wait to see what Venture Opera has to offer with Carmen, their next outing.
Calling all HuffPost superfans!
Sign up for membership to become a founding member and help shape HuffPost's next chapter