The surprise explicit text: a peril of the modern dating world.
You swipe right with someone cute on Tinder. You're chatting away about normal things, like puppies and what you do for work. When suddenly, out of nowhere: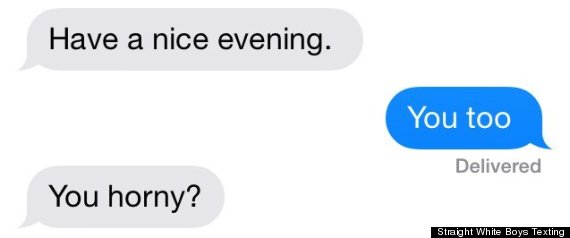 The blog's FAQ page explains: "The name of this blog is based off of the phenomenon of the 'straight white boy text' aka asking 'hey what's your bra size ;)' in the middle of a conversation, or things like 'what would you do if you were here haha lol ;)'"
Of course, non-white straight men send ridiculous texts too -- and their "contributions" are welcome on the site. Check out some of the most hilarious attempts at seduction below, and check out the Tumblr for more.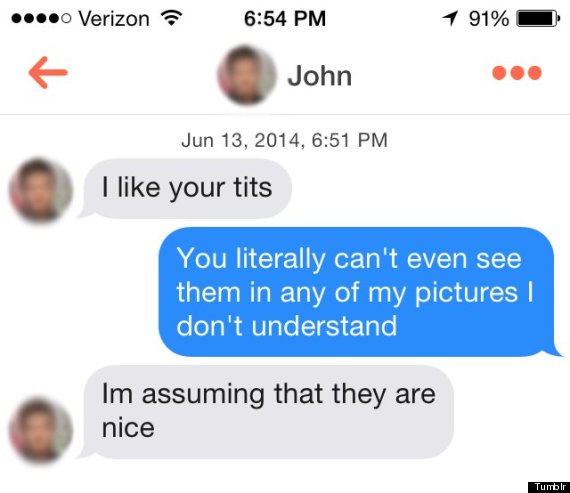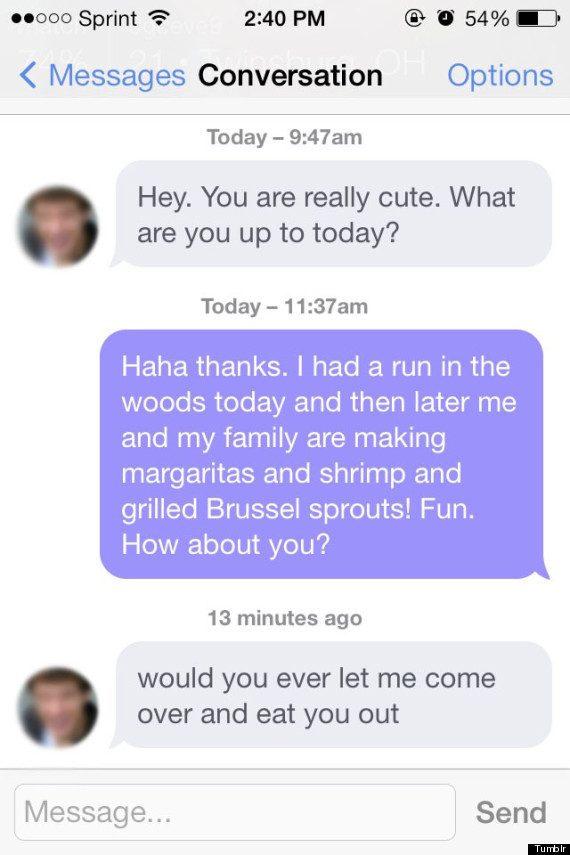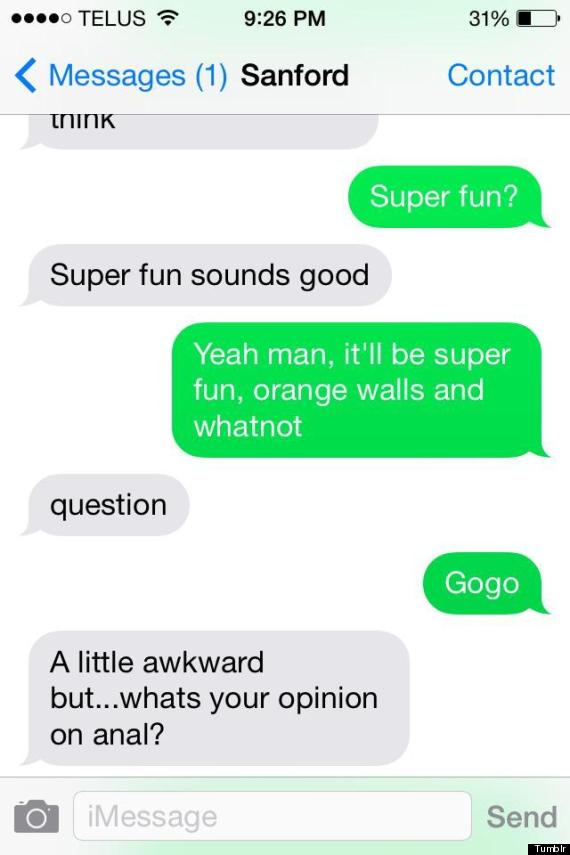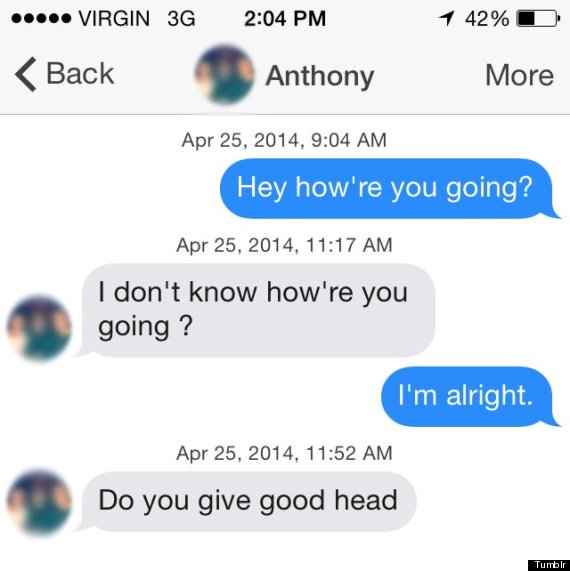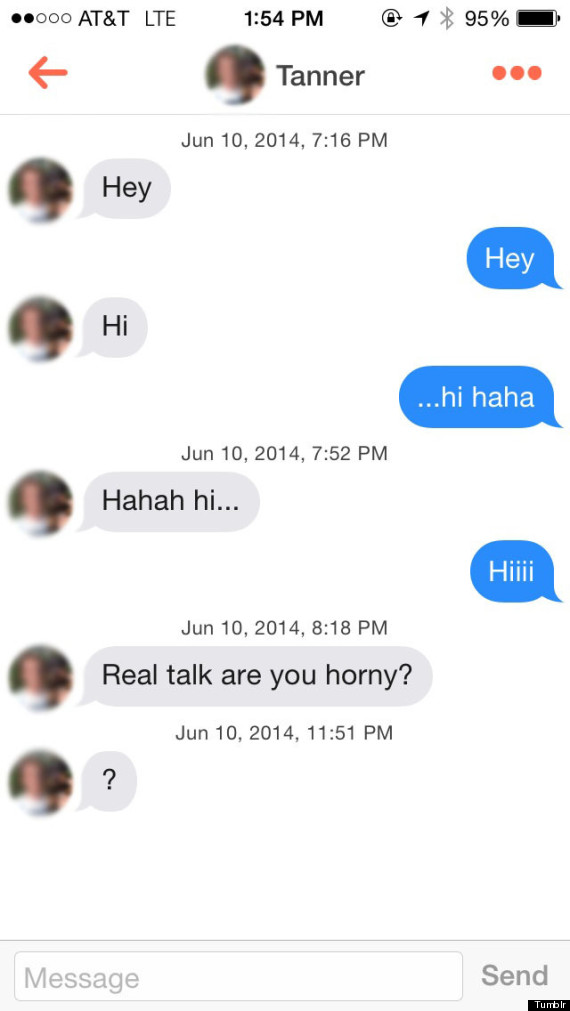 Related
Popular in the Community