A series of fliers advertising a " Straight White Guy Festival" have sparked controversy in Ohio, although local residents and authorities are unclear on whether or not the event is legitimate.
As WBNS-TV reported, the fliers have appeared in and around Columbus' Goodale Park, which also hosts the city's annual gay pride parade. The flier claims the event will be held Sept. 20 in the park.
"This kind of thing implies there's some kind of struggle going on for being a straight white person in Ohio," Michael Premo of Why Marriage Matters Ohio told the news station. "Straight white people are doing just fine ... I think it detracts from the real problems of Ohio that need to be solved, that are being denied their constitutional rights because of who they are, or who they love."
City officials told the news station that no formal permits have been requested for the festival, casting its legitimacy into doubt. That hasn't stopped photos of the fliers from generating buzz on Twitter and other social media outlets.
If the fliers are legitimate, it wouldn't be the first push for an apparent heterosexual counterpart to LGBT Pride. In 2011, Brazilian resident Carlos Apolinario argued for Sao Paolo to adopt a "Heterosexual Pride Day" as "a protest against the privileges the gay community enjoys."
Three students at Illinois' St. Charles North High School sparked an outcry during the school's "Ally Week" in 2010 after they wore T-shirts with the words "Straight Pride" on the front, and a quotation from Leviticus on the back: "If a man lay with a male as those who lay with a woman, both of them have committed an abomination and shall surely be put to DEATH."
Support HuffPost
Every Voice Matters
Before You Go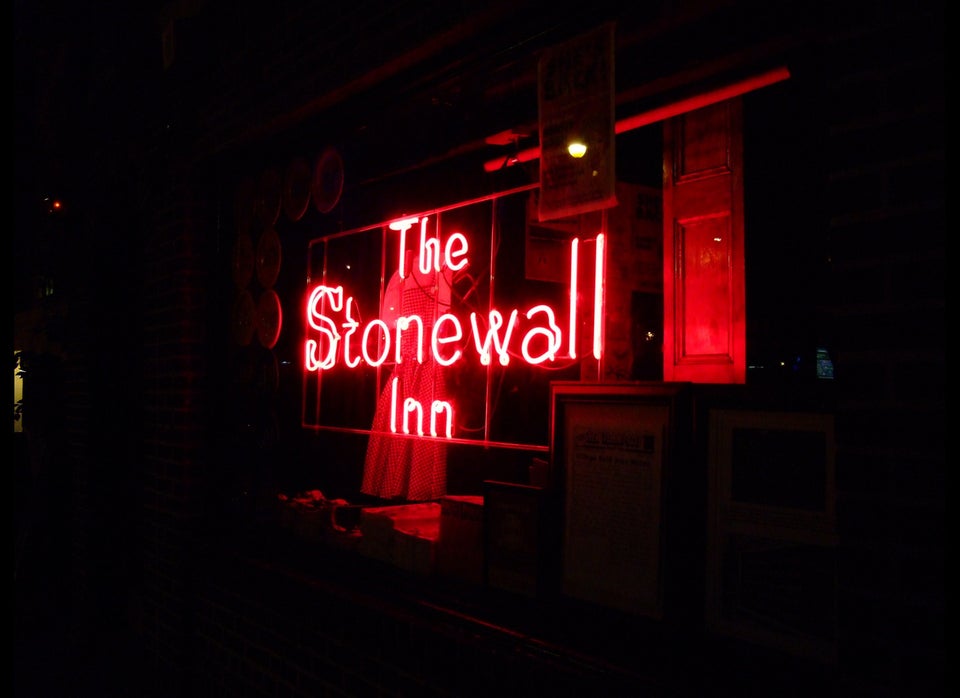 21 Facts About LGBT Pride You Probably Didn't Know
Popular in the Community