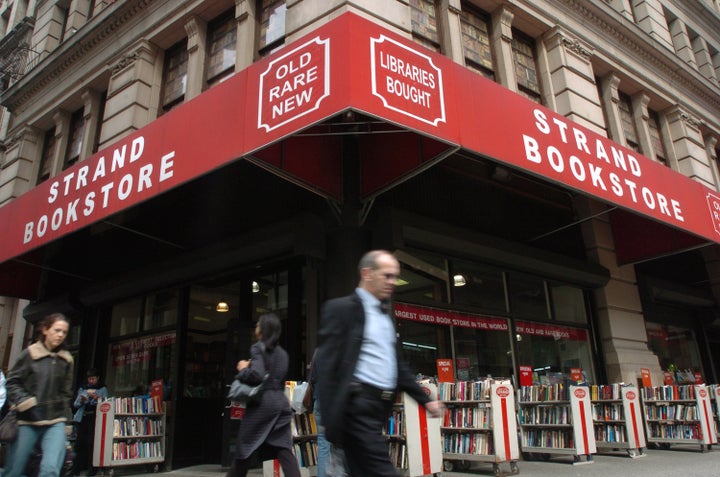 Sometimes it seems New York City's Strand Bookstore is the only indie bookshop in the region invulnerable to the vagaries of the bookselling market. The store, which celebrated its 90th anniversary in June, has remained a local staple through the rampages of Barnes & Noble, Amazon and encroaching outposts of faceless banks, fast fashion shops and frozen yogurt parlors. It's been staunchly guarded over the decades by three generations of the Bass family, starting with its founder Benjamin Bass in 1927, followed by his son, Fred, who also turns 90 this year, and now Fred's daughter Nancy Bass Wyden, who manages the store alongside her father.
But for Bass Wyden, the ravages of big box stores and online conglomerates are an afterthought.
"I think we've always ... been a little myopic and kept to what we do," she told HuffPost in a recent conversation about the store's proud history. "I don't really think about competitors that much."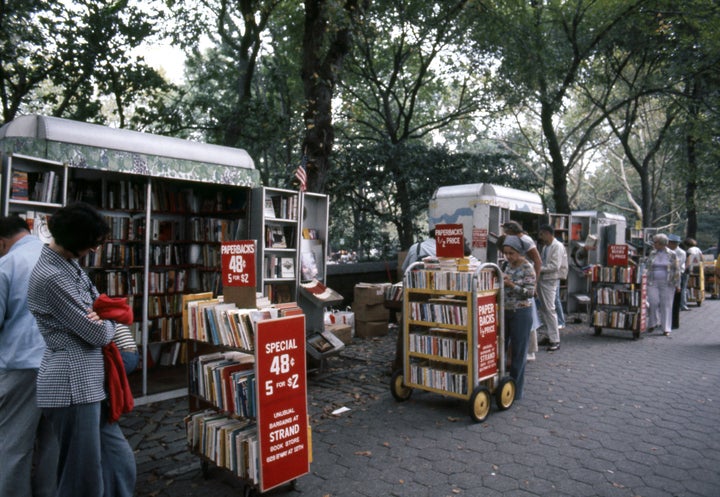 That doesn't mean success has come easily, though. The store operates in a constant churn of activity ― two events a day, seven days a week; pop-up outlets around town. The Strand currently has plans to move its business offices from the third floor of the building to the 10th, to allow the expansion of the third floor's Rare Books Room, which doubles as an event space. "
We are focused on our community," Bass Wyden said. And on growing that community: By selling subscription boxes that ship internationally, handling book sales at Comic-Con and BookCon, and setting up kiosks around the city, from Central Park to the Union Square holiday market, the Strand is tentatively expanding its footprint, becoming more and more woven into the city's literary fabric.
Then there's the store's line of bookish accessories, like tote bags, which are designed in-house. "First we designed a tote bag and put our name and address and phone number and zip code on it," said Bass Wyden, laughing. "And then we looked around us, and we were like, we have lots of artists that work for us." Now, she said, three full-time designers work on the Strand's array of products.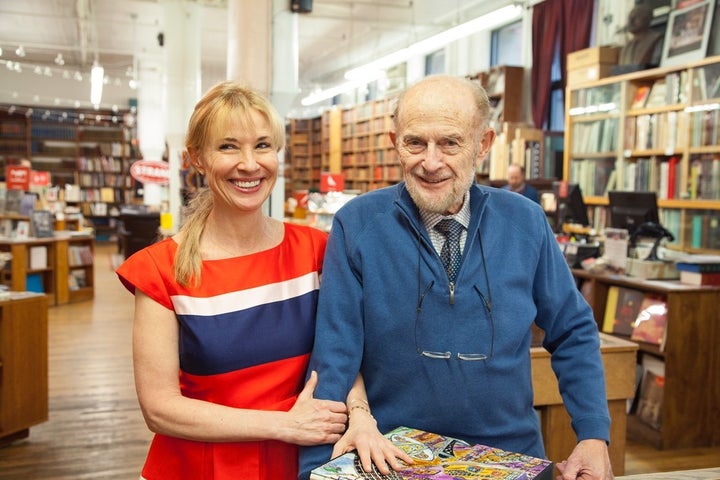 Bass Wyden, who studied English literature and business, then worked at Exxon managing retail gas stations for several years before returning to join the family business, has pushed for modernizing the store.
Her father, she said, "never wanted to invest in making the store look good. Painting the ceiling white or getting air-conditioning here was a little bit of an argument." (Then again, she added, this generational struggle is nothing new; once it was her father arguing that her grandfather should begin to open the store on Sundays.) Die-hard Strand fans have criticized the store's move toward more novelties ― cheeky fridge magnets and T-shirts ― that take floor space away from books. A couple years ago, the store reorganized and integrated more table displays among the towering stacks. Not everyone was pleased. 
The way we put it is, the books are the sentence and the other items are the punctuation: They're fun and more spontaneous, and books are a little bit more of a commitment.

Nancy Bass Wyden
"We have a little bit of a tightrope, where we're trying to be genuine and authentic to our past ― books, used books ― and still trying to keep up with the modern age," Bass Wyden said. Every bookstore struggles with this balance, if they care to hold on to the idealistic mission of bookselling at all. The Strand has evolved from its old, tightly shelved, musty aesthetic, but it hasn't gone so far as to install a Starbucks where the Rare Books Room once was, or to devote half its floor space to CDs and e-readers.
"Our focus is on the books," emphasized Bass Wyden. "The way we put it is, the books are the sentence and the other items are the punctuation: They're fun and more spontaneous, and books are a little bit more of a commitment."
Though the Strand looks fresher and less jammed with books than it once did, Bass Wyden says she knows that its idiosyncratic elements are its greatest competitive advantage. When chain bookstores like Borders and Barnes & Noble were on the rise, many an indie bookstore fell victim to the new competition. The Strand, she recalled, was surrounded by a slew of Barnes & Nobles that sprouted in the neighborhood, including a used bookstore the chain opened.
"I think that was directed to us, the used bookstore there," she said. "I can't say for sure what Barnes & Noble was thinking, but a lot of people felt that Barnes & Noble went into their towns and targeted the small, independent bookstore." Most of those Barnes & Nobles are gone now, but the Strand remains. How? Bass Wyden suggested that it simply had good prices ― unlike the major chains, the Strand offers discount prices and used books ― and remained a place for real booklovers to get down and dirty with literature. "We made more of a unique experience," she explained. "It wasn't so sterile."
The Strand isn't untouchable, however. Even before the era of Big Bookstores, the Strand had to scrap to stay afloat. "My mother tells a story of when she was first married," Bass Wyden told HuffPost. "My dad came home and said, 'I don't know what we're going to do. We only took in $17 of sales.'" At each frightening turn, however, the Basses managed to keep plunging ahead and keep the store in business. During the Great Depression, Benjamin Bass fell badly behind on his rent, but was allowed to stay on until he could repay the debt by his landlord, a Stuyvesant scion. Years later, when the Stuyvesants doubled rents in the area, the Strand was left untouched.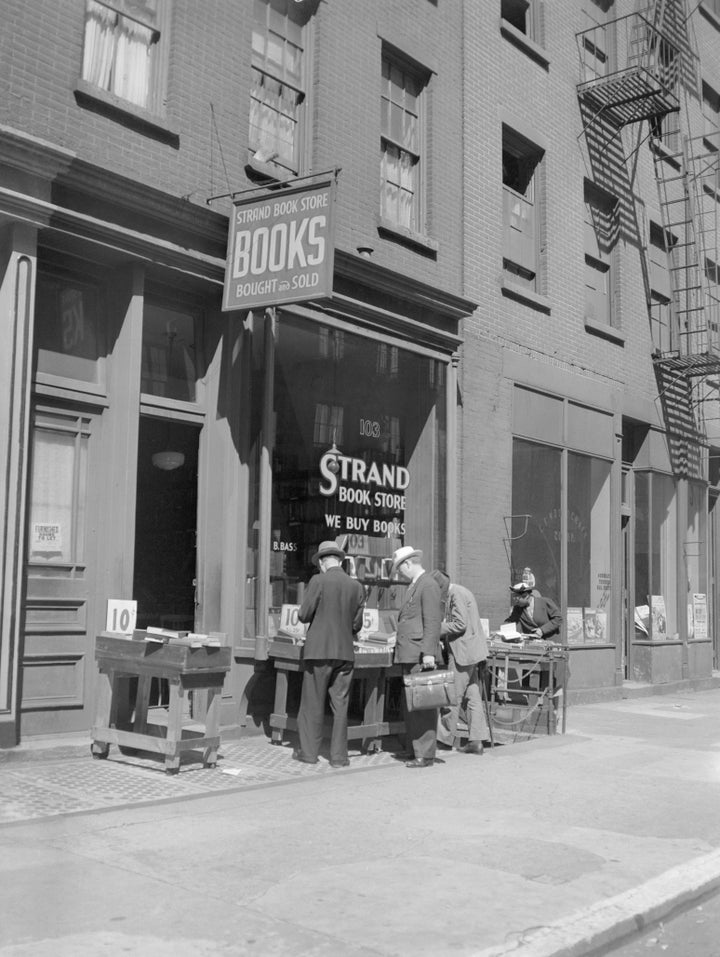 Change being the one constant in New York City, this arrangement didn't last. In the 1950s, the building was torn down to make way for a more lucrative development, leaving the Strand at another crossroads. "My grandfather said, 'Let's just go into mail order,'" said Bass Wyden. "And my dad said, 'Let's go to Broadway,' because he knew there was more traffic here. But it was really a leap of faith."
My family's made the choice of wanting the Strand to continue. We have developers calling all the time, and that's not what we want.

Nancy Bass Wyden
A leap of faith that paid off handsomely. In the late 1990s, the Basses purchased the building on Broadway and 12th Street, of which it occupies several floors, granting itself freedom from rent hikes and sales to developers. Bass Wyden says she believes a bookstore like the Strand can succeed today without owning its own property, but she admits that "it really helps."
"I think my family's made the choice of wanting the Strand to continue," she told HuffPost. "We have developers calling all the time, and that's not what we want [...] Do we [in New York City] really need more banks? Clothing stores? This is the cultural and publishing and writing center of the world, here in New York. So we have to have good bookstores."
Calling all HuffPost superfans!
Sign up for membership to become a founding member and help shape HuffPost's next chapter
BEFORE YOU GO
PHOTO GALLERY
19 Nonfiction Books That Will Expand Your Mind