Wildlife officials in southwest Florida are trying to determine why nearly 100 false killer whales stranded themselves over the weekend in the Everglades National Park. 
The U.S. Coast Guard first discovered the heartbreaking scene in Hog Key Saturday morning. As of late Monday, 82 of the 95 animals, which are a type of dolphin, have died. Thirteen are unaccounted for, the National Oceanic Atmospheric Administration Fisheries announced.
"In the coming months biologists will try to determine why this happened by using samples collected during necropsy (non-human autopsy)," the organization stated in a release.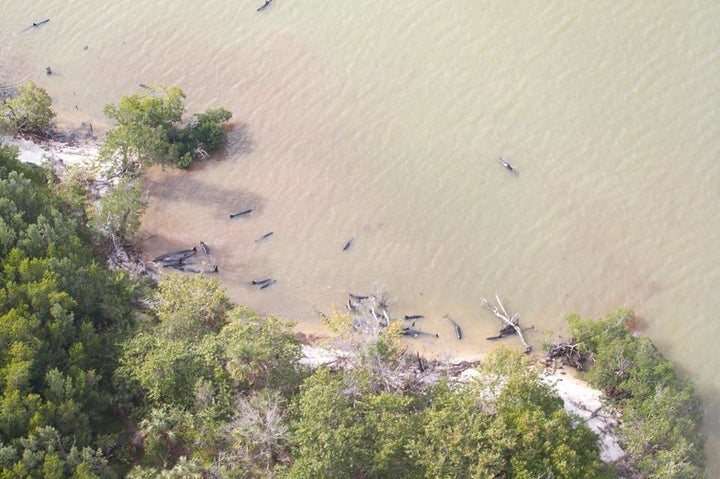 At a press conference Monday, Blair Mase of NOAA Fisheries detailed the rescue efforts.
"Once on scene, a response team attempted to herd some of the free swimming live whales into deeper water, however, they were ultimately unsuccessful with that effort," Mase said. "The whales that were beached were scattered and spread out all along the shoreline and deeply embedded into the mangroves making response efforts extremely difficult."
False killer whales, which can grow up to 20 feet in length, get their name from their resemblance to orcas. They are extremely social animals and form tight pods that are known to strand themselves, according to the NOAA Fisheries website.
This is only the third known false killer whale stranding in Florida, Mase said.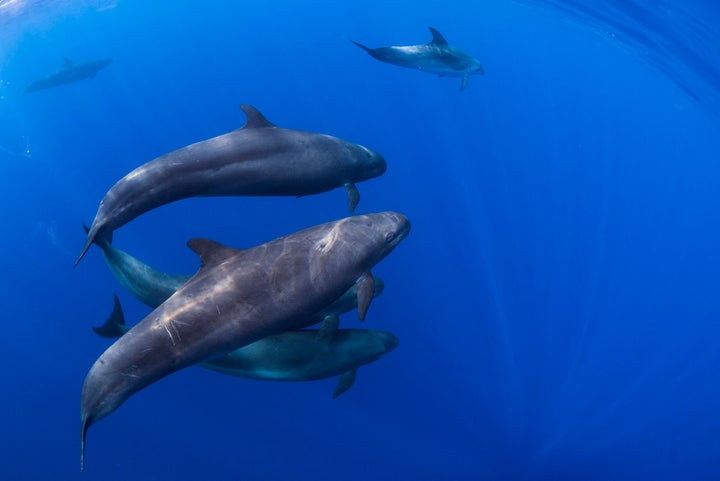 In 1986, 28 dolphins stranded themselves in Key West. Three years later, in 1989, another pod needed to be rescued near Tampa. Mass strandings of the species have also occurred in Australia and Argentina, Mase said. 
False killer whales are listed as endangered under the Endangered Species Act.
Authorities have closed the surrounding area and are requesting no flyovers or boats for safety reasons.
CORRECTION: An earlier version of this article misidentified the location of Hog Key, which is along Florida's southwest coast.
REAL LIFE. REAL NEWS. REAL VOICES.
Help us tell more of the stories that matter from voices that too often remain unheard.
BEFORE YOU GO