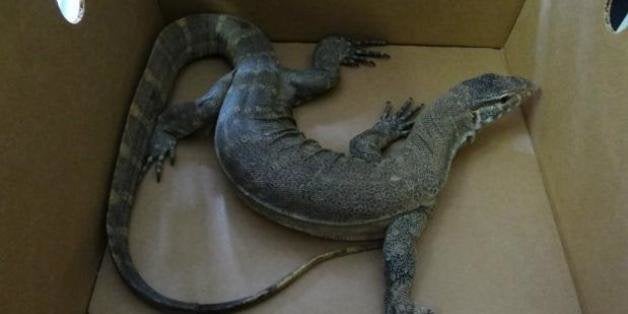 NEW YORK CITY — It isn't the albino cobra found in a Brooklyn homeless shelter this past August that stands out as 2013's most memorable capture for Animal Care & Control of New York's Mike Pastore.
Nor did the scorpion and tarantula, confiscated as part of an eviction, raise eyebrows.
And though a Loggerhead turtle, three mini-pigs, a caiman, three alligators, 91 snakes, a flock of 21 peregrine falcons and 28 red tail hawks were also rescued by the field officers of AC&C over the past year, they only merit a passing notice.
The most exotic creature scooped up from the city's concrete jungle in 2013 was a 4-foot-long monitor lizard who survived the summer eating rats on Osborne Street in Brownsville, ACC's assistant director of operations said.
"That's the first time I saw something like that," said Pastore, 47, who's been at the rescue agency for 19 years and once helped the NYPD and the Bronx Zoo subdue Ming, a 350-pound tiger that was being kept as a pet inside a fifth-floor Harlem apartment in 2003.
The monitor lizard, which is indigenous to the Philippines, Australia, Africa, Indonesia and other warm climates, came to the attention of Pastore's office when a frantic landlord in Brownsville called this summer begging them to remove it from a weed- and trash-strewn lot in the back of his building.
"My best guess is that the animal was living off of rats it caught in the backyard," Pastore said, adding that the landlord believed the cocker spaniel-sized lizard had been left behind by a former tenant.
Pastore said the creature had acclimated to life in central Brooklyn better than expected, but would never have lasted the winter.
"He dug a hole under the sidewalk in the backyard and he was living there," Pastore said. "[He] was stressed out."
Monitor lizards, which can grow to be 6-feet long, mostly live on bird eggs, frogs and small rodents.
Field workers used a humane trap and a can of dog food to lure the animal into a cage and capture it.
"We were happy to have the animal rescued," Pastore said, adding that monitor lizards only attack humans when threatened. "It was a concern for many of the residents."
Pastore's office routinely deals with abandoned or illegal animals in New York city, including the monitor lizard, which is on the city's banned-animal list.
According to the city's illegal animal statute, any animal that is "naturally inclined to do harm and capable of inflicting harm upon human beings ... are hereby prohibited" from the five boroughs.
That includes animals in the varanidae (carnivorous lizards) classification, "including the white throated monitor, Bosc's or African savannah monitor, Komodo monitor or dragon, Nile monitor, crocodile monitor, water monitor, Bornean earless monitor."
The field operations crew also caught its share of run-of-the-mill farm animals this year, including two goats in a public garden in Coney Island and Wilbur, a runaway pig in Queens.
Pastore said the agency looked for a home for the monitor lizard at New Hope Partner program, which works with external veterinarians, animal sanctuaries and other volunteers to place animals in safe shelter.
The issue for Pastore is not just about keeping the public safe, it's about the animal's welfare as well.
Illegal animals "should not be condoned as pets — not only for the public safety, but for the animal as well," he said. "It's a living thing."
Before You Go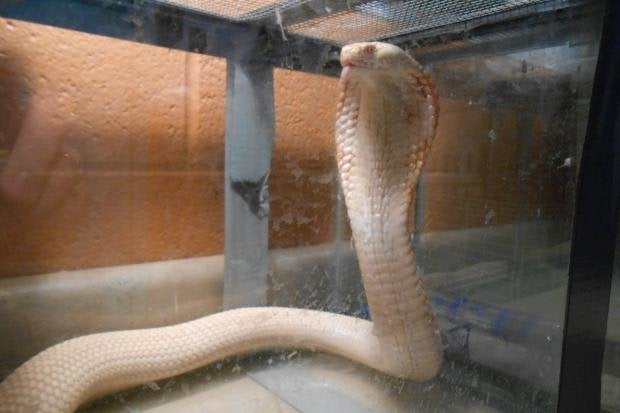 Strange Animal Rescues Of 2013
Popular in the Community