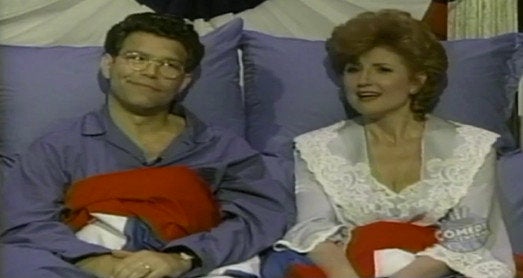 Arianna and Al Franken really are "Strange Bedfellows" in this classic clip from "Politically Incorrect."
"Good evening. I'm the beautiful but evil Arianna Huffington, in bed with the talented but smug Al Franken," jokes Arianna as she kicks off an oh-so-90s conversation involving such topics as Bob Dole, Dick Armey, and now-GOP presidential candidate Newt Gingrich.
To top it all off, the discussion develops into an on-air pillow fight. Enjoy.
Popular in the Community