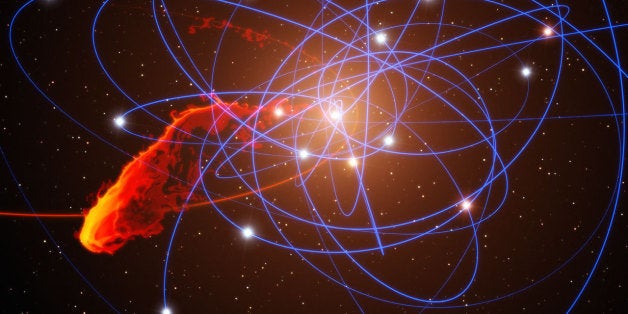 For their research, the team used a computer model to compare the orbit of G2 to that of G1, another object observed near Sagittarius A* a decade ago.
(Story continues below image.)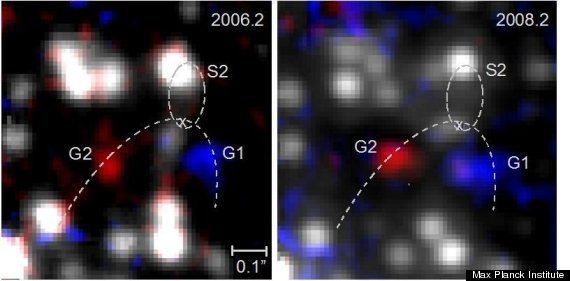 High-resolution images of the center of our Milky Way, with x marking the galaxy's black hole. G1 and G2 are shown in blue and red, respectively.
The similarity suggests that the two objects are dense clumps of gas that are part of a larger "gas streamer"--sort of like beads on a string, Space.com reported.
"The good agreement of the model with the data renders the idea that G1 and G2 are part of the same gas streamer highly plausible," Gillessen said in the statement.
The new research was published online in November in the preprint journal arXiv.org and has been accepted for publication in the Astrophysical Journal.
Related
Before You Go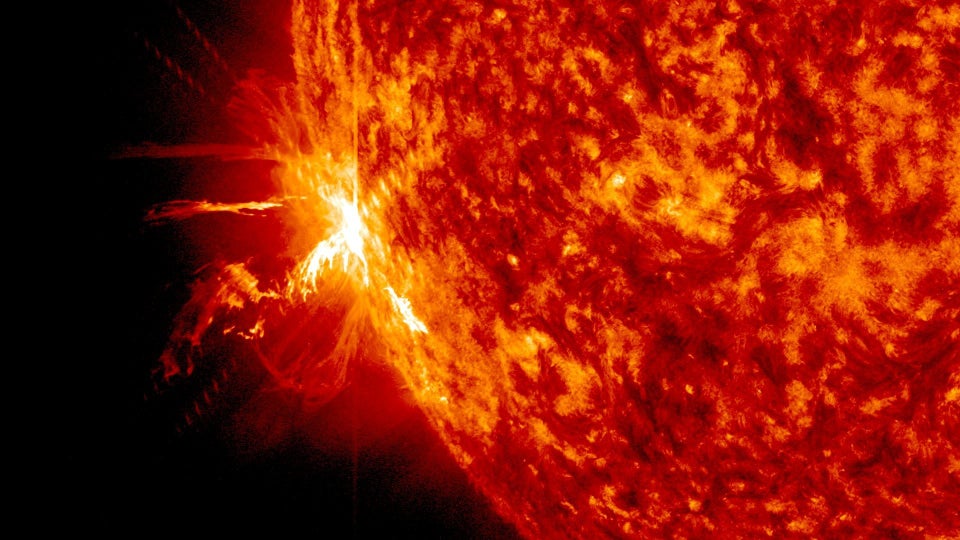 Best Space Images Of 2014
Popular in the Community