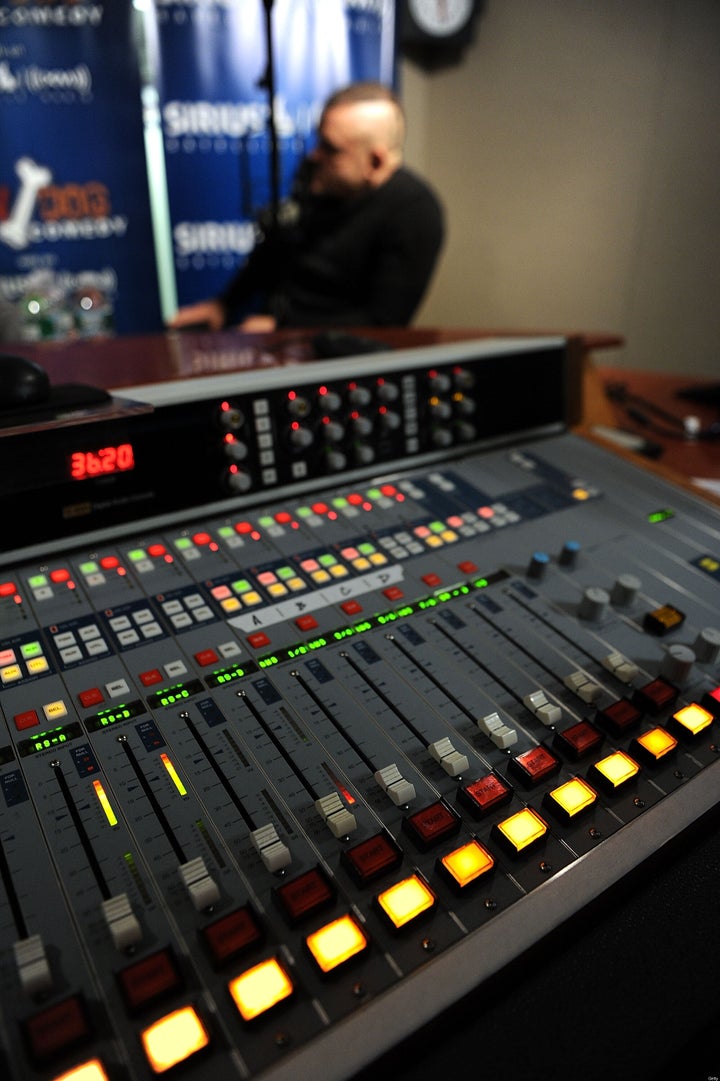 Gail O'Hara: People remember where they were when JFK was shot or on September 11, 2001, but they don't always recall hearing music for the first time. I remember record shopping at Vinyl Ink Records in Silver Spring, Maryland, in 1991 and hearing "100,000 Fireflies" by the Magnetic Fields for the first time. I was enchanted. I bought a seven-inch single and took it home and played it a lot. I moved to New York a year later and remember seeing the Magnetic Fields at CBGB in 1992. I was confused as to why there was a male singer (Stephin Merritt) when the band's first two albums featured the singer Susan Anway, but later learned this was the songwriter behind the music.
I started a fanzine around that time called chickfactor with my friend Pam Berry. We had many shows on the East Coast and the Magnetic Fields played at many of them. After I met Stephin, his bandmate/manager Claudia Gonson called me and asked me to give him a job working for me at SPIN magazine. He hadn't made a great first impression on me (but I don't either), but I had him come in for an editing test. Before long we were working together and spending all our downtime walking around Chelsea and Gramercy Park taking photos.
I was lucky enough to see many of their early shows and travel around the country with them. I've interviewed every person involved with the Magnetic Fields and taken thousands of photos. In 1999, when their epic trilogy 69 Love Songs was released on Merge Records to international, if cultish, acclaim, I bought a Sony TRV-900 mini DV and started shooting with that. I filmed many of their important shows -- the record release show at the Knitting Factory, the shows at the Lyric Hammersmith, Queen Elizabeth Hall, and backstage at Lincoln Center, and various events featuring the 6ths, Future Bible Heroes, and the Three Terrors as well. I also got to follow them to Europe several times with cameras in tow.
In the middle of 2003 I moved to London and asked co-director-producer Kerthy Fix to join the project and start filming -- we had been friends since college. We watched footage and went over the list of people and ideas we wanted to include in the film. So as I moved to London, she and cinematographer Paul Kloss began filming Stephin and the band making their seventh album "i" in Stephin's home studio in Chelsea. When I came out in 2004 on Nonesuch Records, she followed TMF around the US on tour, while I went along with them in Europe.
The filming continued through the making of 2008's Distortion, and when I moved back to the US in 2007 Kerthy and I started ticking off the rest of the people on our wish list of interview targets, some of which we failed to get to (Susan Anway among them) and others we did film but didn't end up getting included (TMF video mascot Ilsa Jule, writer Peter Straub), etc. But we also ended up with some great surprises -- some excellent footage of Stephin and his mom (which we never thought he'd allow!) and Sarah Silverman (a big fan!).
In 2006, Kerthy and I sat down with Stephin and Claudia to discuss the direction and story of the film, and I made a list of things like standard questions to try to tie the film together. In 2008 we joined forces with producer Alan Oxman and his Final Frame / Edit Center collective, where we found our excellent editor Sarah Devorkin. Stephin moved half his life to LA before this time and that became part of the story, along with some out-of-nowhere accusations -- he was deemed a "rockist cracker" by a prominent rock critic, which is explored in the film.
Merritt is arguably one of the greatest pop songwriters working today and these bizarre allegations illustrate the violent reactions people have to his personality (you love it or hate it). Having worked with him for many years and become fully aware of his interest in and knowledge of music from every culture, I wonder if perhaps these other rock critics who found him so repellent were actually jealous that he knew more than they do about music. Honestly, Time Out New York just posted a lot of his articles on their website -- he really is one of the funniest and best writers about pop culture I've ever read. (And of course this is true of lyrics as well).
So yes, you could say I'm a fan. But it was that belief in his work from an early stage that ended up getting us such rare access to this wonderful American pop group. This is a private and protective bunch and we're lucky to be able to share this with everyone in theaters this fall.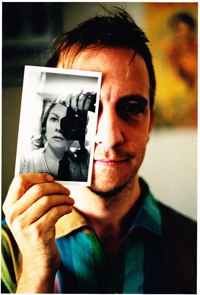 Kerthy Fix: It's one week until Strange Powers opens in theaters across the U.S and we are in a scramble of the first order. When one imagines these things happening in a day dream sort of way, one always pictures the good Times review, for example, great box office receipts so you can pay off your credit card debt, friends and colleagues saying how much they loved the film.
But what one doesn't picture is the mad dash-to-the-finish line as ad deadlines; postcard deliveries and Canadian certifications crowd the email Inbox. Everything is done in the cracks without being able to contemplate or edit.
Unlike the process of making Strange Powers, which took ten years, over a year in the edit room and 300 hours of footage shot on tour and during recording sessions, the process of releasing this film has been an insane rush.
Merritt's music inspires the most passionate and loyal of listeners. We adore the humor and his wry wit, the knowing nod to the weaknesses of the human spirit in the face of love and sex. His songs let us enjoy our sappy affections and simultaneously allows us to laugh at them.
I suppose a film of any sort of complexity couldn't have been made about someone this eccentric unless we had spent ten years. When Gail and I first sat in her Gramercy studio apartment in 2003 and pored over the beginnings of the film, I'm not sure we really envisioned how much the movie would take over our lives and challenge us emotionally. Perhaps, we would never have attempted it. But here we are. This is the world of the Magnetic Fields. It's not commercial. It's not made-for-TV. It's about oddballs in conversation with their culture. Just like us.

STRANGE POWERS: Stephin Merritt and The Magnetic Fields, will open theatrically in New York (The Film Forum on Wednesday, October 27) and in Los Angeles (The Laemmle Sunset 5 on Friday, November 5) with a national release to follow.

Popular in the Community