A simple gesture turned into a defining moment for Josh Rainey from Glendale, Missouri.
The good Samaritan spotted a young soldier waiting to fly standby at Dallas-Fort Worth International Airport ahead of Memorial Day weekend, several news outlets reported. What Rainey didn't know was that 19-year-old U.S. Army soldier Keaton Tilson, who is stationed in Fort Hood, had been trying to fly standby for two days. It was the first trip Tilson would make home since leaving at Christmas. The soldier was not given approval to travel for the weekend until the last minute.
Rainey noticed Tilson and offered to trade plane tickets so the soldier could fly instead, according to local news station KVTI. Airport staff said such a switch was not possible since there were other customers on the standby list ahead of the soldier.
After calling his wife to discuss, Rainey purchased a $341 ticket to St. Louis, Missouri, so Tilson could be reunited with his family.
Tilson's mom told ABC News she wanted to thank Rainey publicly. "He called back a few minutes later all choked up and said, 'Somebody just bought my ticket,'" Jennifer Tilson said.
Triple A described this year's Memorial Day Weekend as the busiest one since 2005, estimating that 39.3 million Americans would travel 50 miles or more away from home. The travel company also reported that airfares during the weekend were on average 9 percent higher. But Rainer insisted the cost of the ticket did not matter.
"He walked away and came back and asked if he could hug me, and I think we both had to fight back the tears after that," Rainey told KVTI.
Watch the video above for more.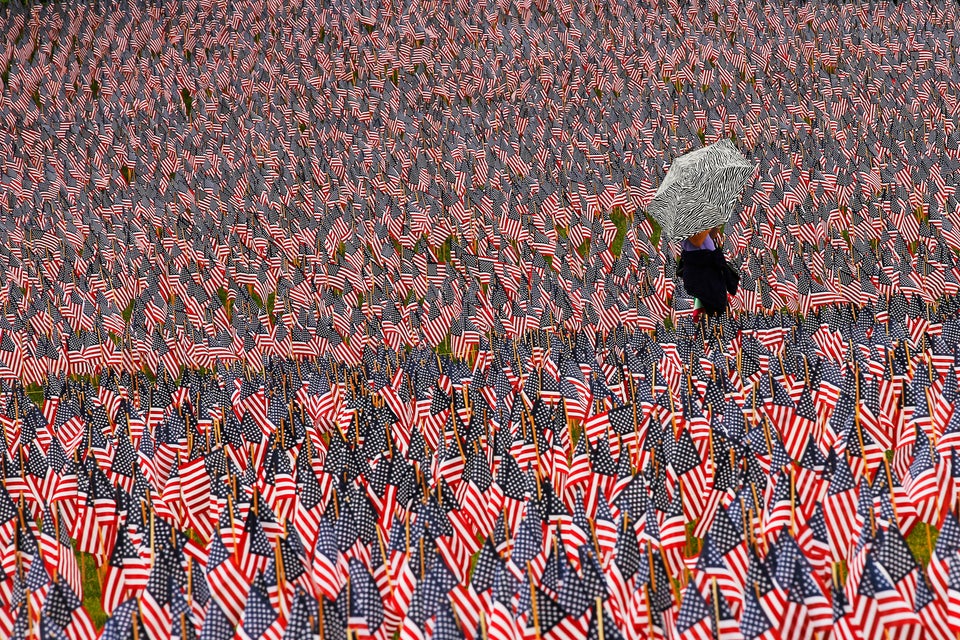 The Reason For Memorial Day