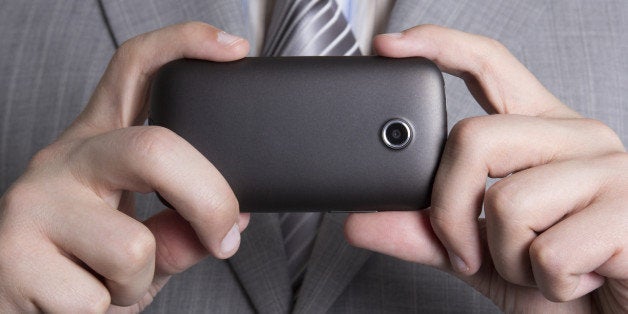 She trusted him. Maybe it was one of her high school friends. Someone she was close with. Or maybe it was a crush. Or someone she wanted to notice her. Maybe he coaxed her into doing it, saying "Don't worry. It's just between you and me."
But it wasn't. The photograph of her naked breasts the 15-year-old girl sent him on her cell phone was passed around and got into the wrong hands. Before she knew it, it was on a public page for all to see. And guess what. It is not a crime even though she is a minor.
"Child pornography consists of exhibition of the genitals in a lewd or lascivious manner or engaged in a sexual act," Detective James Williams with the Sacramento County Sheriff's High-Tech Crimes Bureau told my radio station KFBK. "The state of California doesn't consider breasts to be part of that."
The Sacramento Sheriff's High Tech Task Force was called in when word went around that someone set up an Instagram account and was posting pictures of local underage high school girls and their bare breasts.
Robert Gold is a prosecutor with the Sacramento District Attorney's Office. He said the victimized teen could try to get recourse under California's new Revenge Porn law, which made it a misdemeanor to distribute nude or explicit photos or videos of someone without their consent.
"It can be difficult to prove.. The victim would have to prove (posting pic) caused serious emotional distress and that the victim did suffer emotional distress," said Gold. The caveat? The teen girl who put out the pic of herself would have to prove her very own action caused her serious emotional harm.
"So, you caused your own distress?" Gold said.
The Sacramento Sheriff's Department was contacted and Instagram immediately removed the account, citing their no nudity policy. But the damage was already done. The pictures are still out there maybe to be posted elsewhere.
A check with the U.S. Attorney's Office also revealed the same dilemma under federal law. An adult or minor can't be criminally charged for posting bare breasts of an underage teen.
Detective Williams with the High Tech Task Force says there's only one thing you can do.
"It's a big challenge to get that off the Internet. So we always tell parents and teens and everybody, think about what you're sending and what you're doing before you send it."
Because for now, your nude pics are fair game. For anyone.
Calling all HuffPost superfans!
Sign up for membership to become a founding member and help shape HuffPost's next chapter