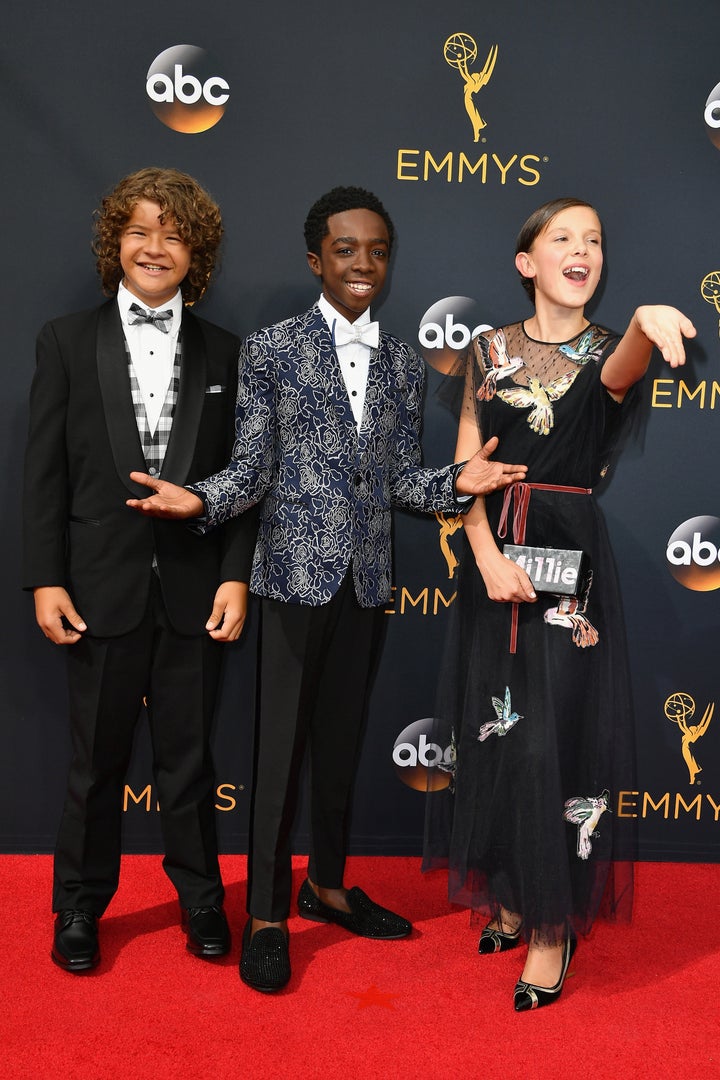 Look at these kids. If you didn't know better, you'd think they've been walking down red carpets their whole lives. But they haven't. They're just that suave.
Lots of other people walked into the Microsoft Theater for the Emmys on Sunday in Los Angeles, but no one did it better than Millie Bobby Brown, Caleb McLaughlin and Gaten Matarazzo, three of the stars of Netflix's hit show "Stranger Things." Seriously, it's impossible to watch this slow-motion shot and disagree:
Sadly, the fourth member of the cool kids' club, Finn Wolfhard, who plays Mike Wheeler in the show, wasn't able to attend because he's filming an adaptation of Stephen King's "It." But the other three more than made up for his absence.
Matarazzo, who plays Dustin Henderson on the show, had a wonderfully Dustin-like moment, too, when he stumbled discussing what he was wearing. "Yeah, uh, I went to this place and got this tux," according to The New York Post. "I got it at the rental place — from Neil Allyn."
They also took some cute videos.
And sang "Uptown Funk" once they were inside?
It really is impossible not to love these kids.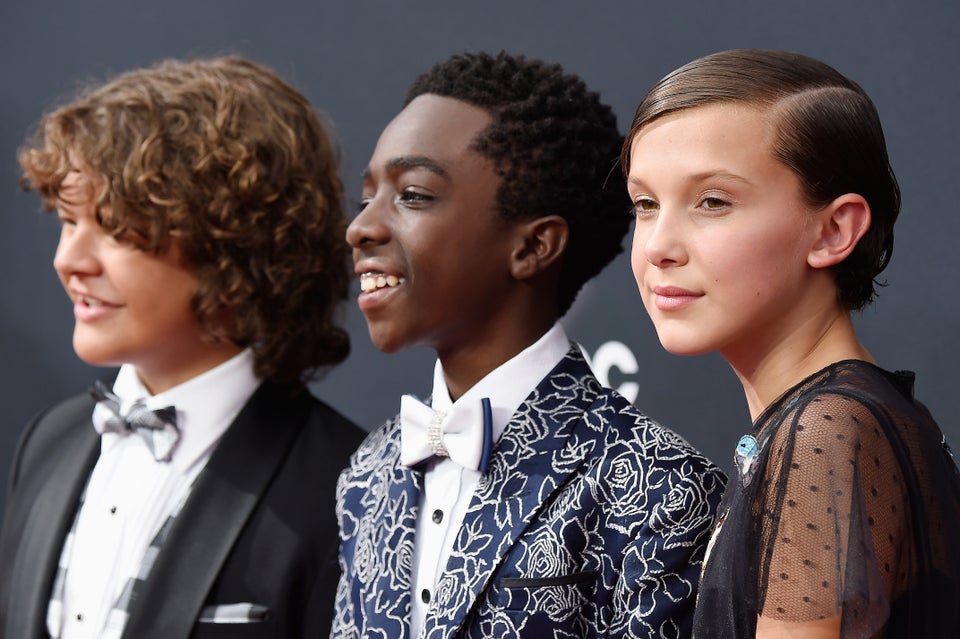 The "Stranger Things" Kids At The Emmys