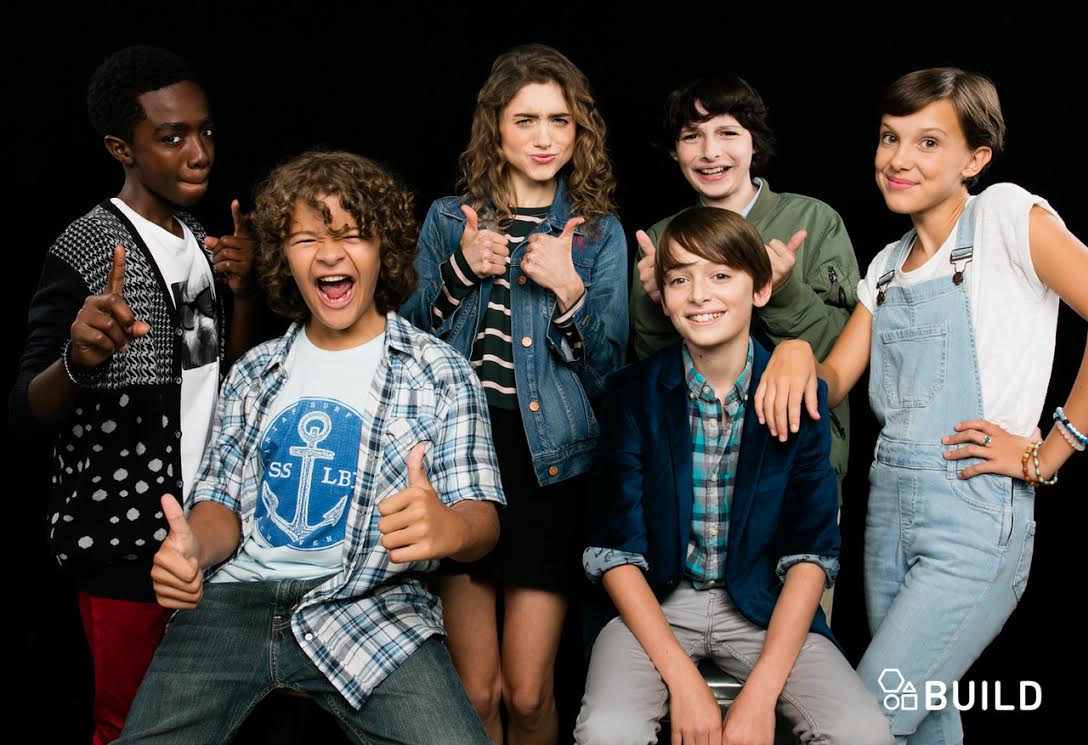 Blogging to you live from the set of BUILD Series NYC and boy is this exciting, Millie Bobby Brown, Gaten Matarazzo, Noah Schnapp, Natalie Dyer, Caleb McLaughlin, and Finn Wolfhard are in the house. Let's get right to it!
1. Is Eleven the monster? The "Stranger Things" cast has their own set of conspiracy theories about what is happening, just like viewers at home. At one point they were asking Moderator Ricky Camilleri what the monster-Eleven-thing-all-means. Finn interrupted with the "why are we asking about our own show?"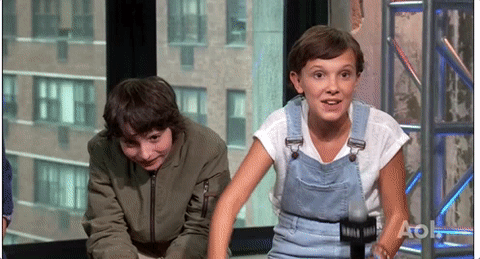 2. The kids want to know what happened to Barb, who was their friend. More importantly, the cast was quick to request applause for Barb's new part in the Archie reboot.
3. There is a blooper reel.
4. What did Noah initially think about the show? "It's going to be amazing because I'm in it."
5. Have they gone back and watched The Goonies? "We went back and watched horror/thriller films like Poltergeist and Nightmare on Elm Street. I guess we should do some more. We just did some 80's trivia." "We got almost all of them wrong." "I didn't know what a Rainbow Brite was."
6. "Breaking Bad? not so much! I don't want to watch meth cooking." That's what they all say until an Aaron Paul interview opportunity arises. "Afterwards [Aaron Paul] asked if he could adopt me and I said sure. I am really Bobby Paul."
7. Gaten does a mean Les Mis. Well, he did. "that was three years ago, I can't hit those notes anymore."
9. Stranger Things Ships: "Nancy ending up with Steve makes sense when you consider it's a short amount of time, Steve has a turn around. He's a nice guy and he has great hair."
10. If you aren't watching Stranger Things, the cast will show you the door.. if you're lucky. Gaten Matarazzo's advice for people not watching? "GO TO MARS!"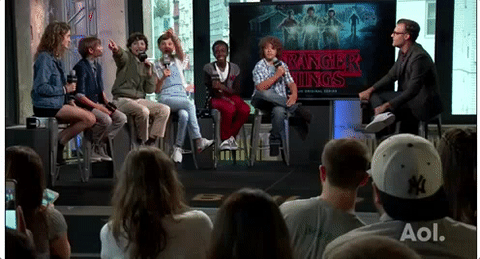 Calling all HuffPost superfans!
Sign up for membership to become a founding member and help shape HuffPost's next chapter