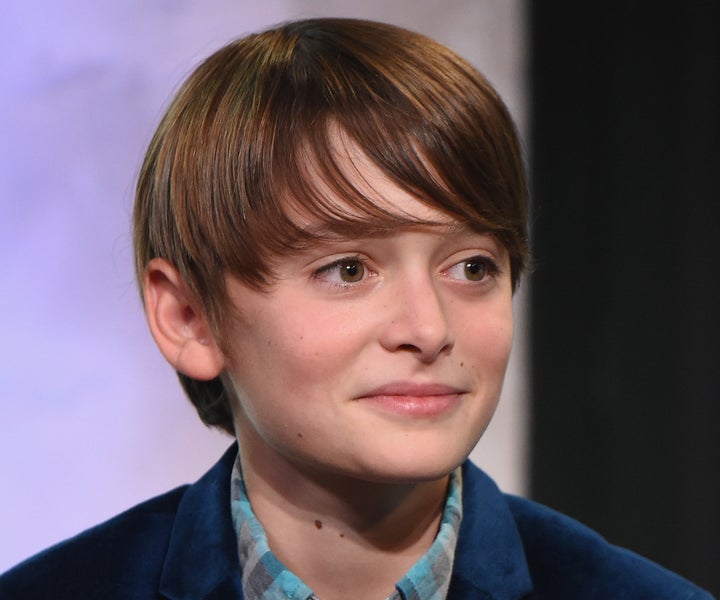 " Stranger Things " star Noah Schnapp revealed he has wisdom beyond his years when he responded to claims that his character on the smash horror series is gay.
The 12-year-old actor, who plays Will Byers, shared a snapshot of a conversation between two Twitter users commenting on the sexuality of the "Stranger Things" character on his Instagram account.
In his comment beneath the post, Schnapp doesn't clarify how Will and his comrades identify, noting that those who speculate on their sexualities are "missing the point."
"For me, Will being gay or not is besides the point," he wrote. "'Stranger Things' is a show about a bunch of kids who are outsiders and find each other because they have bullied in some way or are different. Does being sensitive, or a loner, or a teenager who likes photography, or a girl with red hair and big glasses, make you gay?"
Still, Schnapp, who also starred in "The Peanuts Movie," said he didn't mind the questioning, noting, "I do know we all relate to being different."
"One doesn't need a Hays decoder to ascertain that every character the audience roots for is queer in some fashion," he wrote. Though the series is set in the 1980s, he added, "the hatred and bias lurking in the background here are still very real for many young people today."
Whether or not the second season of "Stranger Things" will distinguish any of its characters as LGBT remains to be seen, of course, and more representation of that community in Hollywood is never a bad thing. Fortunately, Noah's eloquent and perfectly grown-up words will more than suffice for now.
Before You Go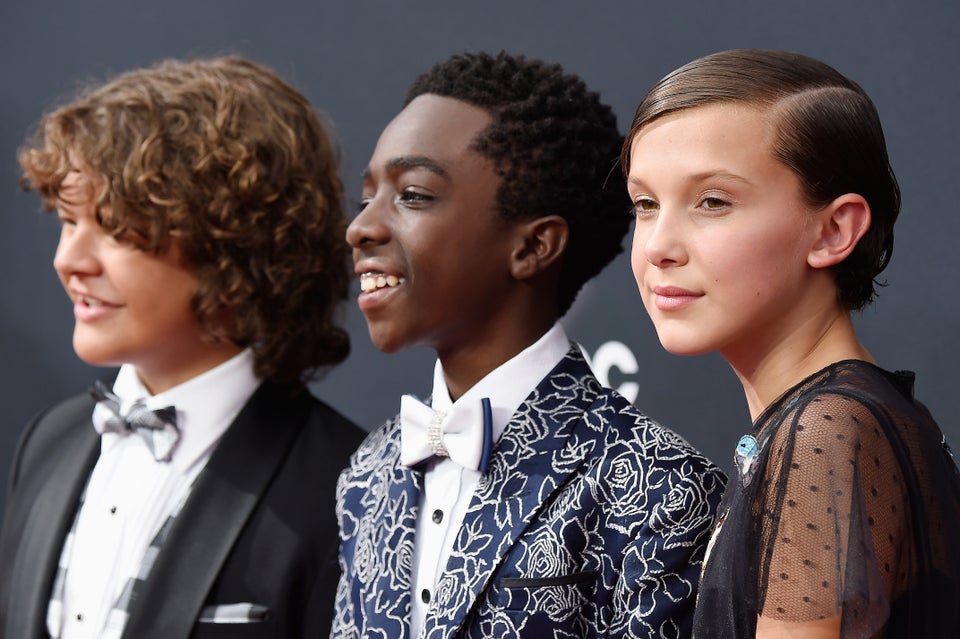 The "Stranger Things" Kids At The Emmys
Popular in the Community