Finn Wolfhard and Caleb McLaughlin already told HuffPost that Season 2 of the breakout Netflix series is going to be better than Season 1, and now Gaten Matarazzo is here to hype fans up even more.
The actor is teaming up with Holiday Inn for their "Summer of Smiles" event, which, among other things, involves chocolate milk happy hours at participating hotels. One of Matarazzo's most memorable scenes from "Stranger Things" is when his character Dustin discovers a stash of chocolate pudding in school, so chocolate milk happy hours seem right up his alley.
While casually hanging out by a pool, the actor filled us in on what to expect in Season 2. (You can watch the interview in the video above.)
Ladies, gentlemen, Demogorgons, get ready for another cliffhanger.
Matarazzo said people can look forward to "a good amount of explanation that they've been looking for, but also there are some new stories coming in that you're gonna want to hear about if there is a Season 3. Also, we got another cliffhanger in there for ya, so that's gonna be exciting."
The actor told HuffPost that the new season is action-packed, and you'll learn more about the Upside Down.
But we can't help but think, "What could the cliffhanger be? And what are the explanations we're finally going to get?"
Of course, fans are still waiting to find out exactly what happened to Eleven, who disappeared at the end of Season 1. With Eleven actress Millie Bobby Brown appearing in the Season 2 teaser, it seems we should get answers about that pretty quickly.
One revelation you probably shouldn't count on is that Dustin is one of the test subjects like Eleven. Matarazzo told us that's the craziest "Stranger Things" theory he's heard so far ... but he's into it.
"Who doesn't want to be like Eleven? Eleven's awesome," the actor said.
"Stranger Things" Season 2 is out Oct. 31.
Before You Go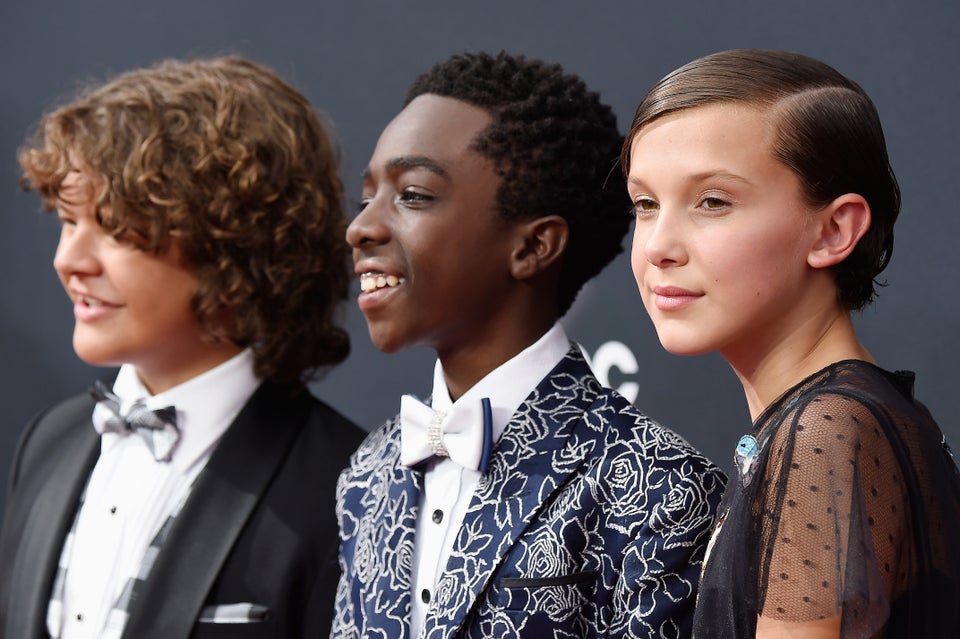 The "Stranger Things" Kids At The Emmys
Popular in the Community